Zelenskyy Meets In Person With Blinken, Others From Top-Level U.S. Delegation
Secretary of State Antony Blinken and U.S. Defense Secretary Lloyd Austin met with Ukraine's President Volodymyr Zelenskyy in the highest-level visit to the country's capital by an American delegation since the start of Putin's invasion in late February.
The meeting came as Ukraine celebrated Orthodox Easter soon after Zelenskyy pressed the United States and its Western allies for more powerful weapons against Russia's campaign in the Donbas region of eastern Ukraine, where Moscow's forces sought to dislodge the last Ukrainian troops in the battered port of Mariupol. President Joe Biden recently sent another $800m aid package to Ukraine, adding to the already more than $2.5b the U.S. has sent during the nearly two months of the war.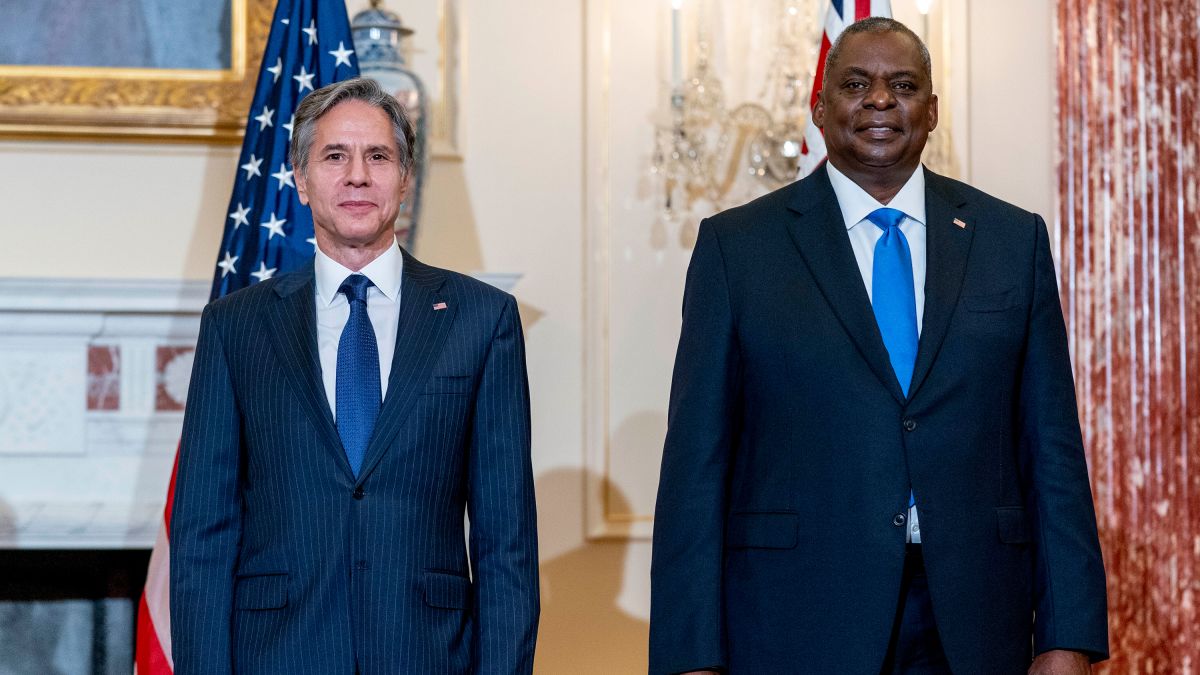 Before the discussion with Sec. Blinken and Sec. Austin, President Zelenskyy said he was looking for the Americans to "produce results", both in arms and security guarantees.
Ukrainians marked Orthodox Easter in the capital, Kyiv with prayers for those fighting on the front lines, as President Zelenskyy spoke to the world. pic.twitter.com/1SjpeGySy5

— USA TODAY (@USATODAY) April 24, 2022
Zelenskyy's last face-to-face meeting with a top U.S. official was on February 19th in Munich with Vice President Kamala Harris, five days before Russia's invasion. While the West has funneled military equipment to Ukraine, Zelenskyy has stressed repeatedly that his country needs more heavy weapons, including long-range air defense systems and warplanes.
Ukraine will ask U.S. Secretary of State Antony Blinken and Defense Secretary Lloyd Austin for more powerful weapons during an expected visit by the officials to Kyiv as the Russian invasion enters its third month https://t.co/yl2hkBLxQN pic.twitter.com/q03FMGN13s

— Reuters (@Reuters) April 24, 2022
Zelenskyy also said he stressed the need to evacuate civilians from Mariupol, including from the steel plant, in a Sunday call with Turkish President Recep Tayyip Erdogan, who is scheduled to speak later with Putin, who is said to have lost interest in being diplomatic and is now focused on taking over as much of Ukraine as he can.
Vladimir Putin has lost interest in diplomatic efforts to end the war, according to three people briefed on conversations with the Russian president.

Instead, he appears set on seizing as much Ukrainian territory as possible.

New, with @HenryJFoy:https://t.co/CPNKgCVga7

— max seddon (@maxseddon) April 24, 2022
More than 100,000 people — down from a prewar population of about 430,000 — are believed to remain in Mariupol with scant food, water or heat. Ukrainian authorities estimate over 20,000 civilians have been killed. Recent satellite images showed what appeared to be mass graves to the west and east of Mariupol.