White House Comms Director Kate Bedingfield Set to Depart At End of July
Several media outlets confirmed on Wednesday that White House Communications Director Kate Bedingfield is expected to leave the Biden Administration at end of the month.
Bedingfield has been with President Joe Biden ever since he was Barack Obama's Vice President, first as his Comms Director and then served as his deputy campaign manager for communications during the 2020 election before becoming the White House Communications Director.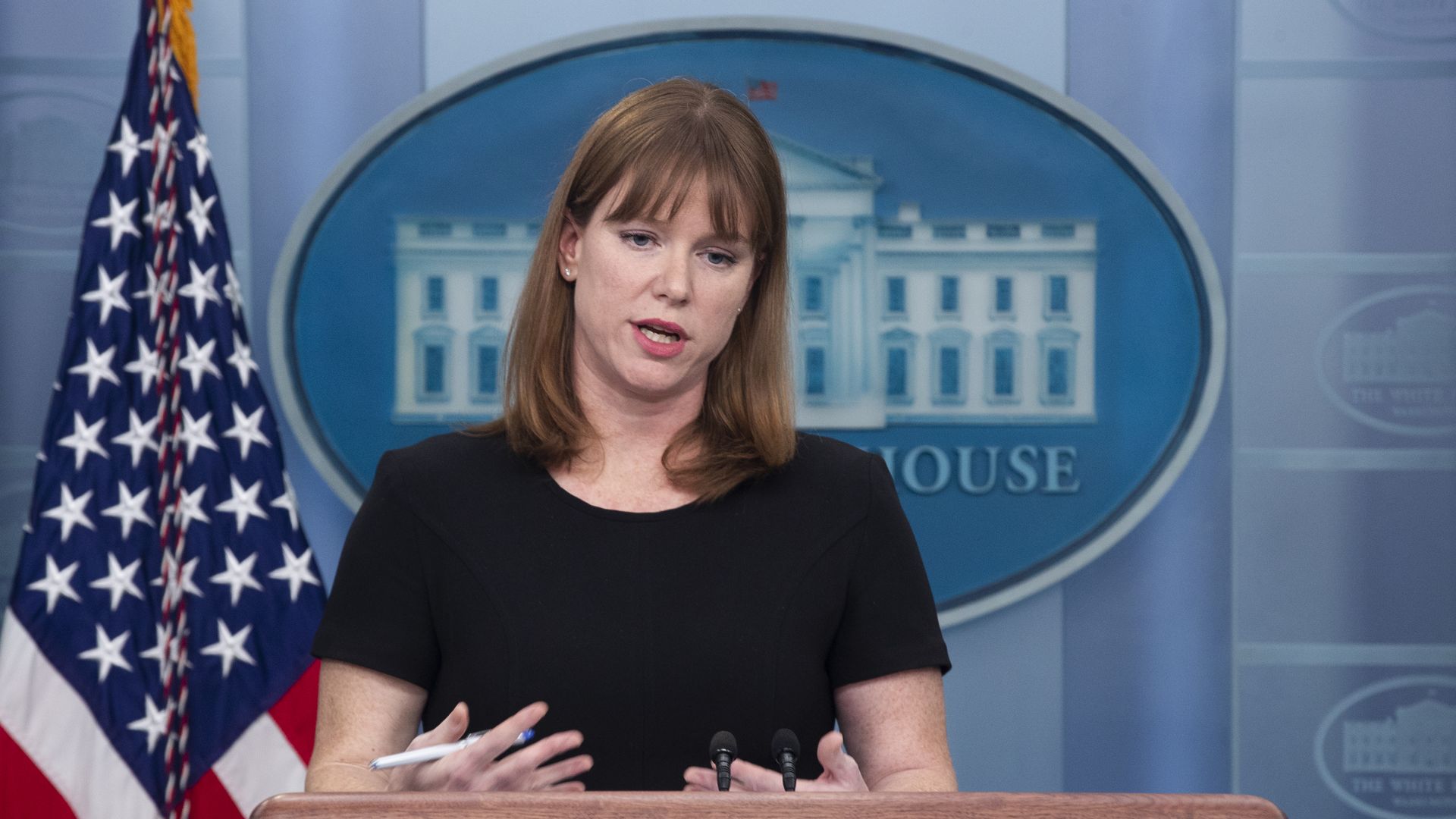 "Without Kate Bedingfield's talent and tenacity, Donald Trump might still be in the White House, the Rescue Plan and the Infrastructure Law might still be unrealized goals, and Kentaji Brown Jackson might not be sitting on the Supreme Court," White House Chief of Staff Ron Klain said in a statement. "Her strategic acumen, intense devotion to the President's agenda, and fierce work on his behalf are unmatched. She will continue to remain a critical player in moving the Biden agenda forward from the outside."
WH Communications Director Kate Bedingfield on Trump scheming with Putin, "what kind of American, let alone an ex-president, thinks that this is the right time to enter into a scheme with Vladimir Putin?" pic.twitter.com/7jCv3ikVoB

— Sarah Reese Jones (@PoliticusSarah) March 30, 2022
The Biden White House has seen some recent turnover in its staff, with Press Secretary Jen Psaki departing and Karine Jean-Pierre assuming her podium. Former Deputy White House communications director Pili Tobar and a number of lower-level press aides have also departed the White House in recent months.
@WHCommsDir is one of the smartest, talented strategists in the Democratic Party. I was lucky to watch her talents up close as 2006 DCCC colleagues and again on the 2020 campaign.

She's one of the sharpest and helped lead one of the most consequential elections of our lifetime https://t.co/zj06mauhJI

— adrienneelrod 🇺🇦 (@adrienneelrod) July 6, 2022
Kate Bedingfield's likely replacement is Liz Allen, another longtime Joe Biden loyalist who worked for him when he was Vice President. Allen was also Deputy Communications Director for former President Barack Obama and worked with Kamala Harris after Harris was chosen to be Biden's Vice-Presidential running mate. She is currently working at the State Department.
The White House announces that communications director Kate Bedingfield will leave her position in late July. A release noted she would leave her post to spend more time with her family after 3 years of running Biden's communications team. @Newsy pic.twitter.com/bli9BGd7Lj

— Willie James Inman (@WillieJames) July 6, 2022