[WATCH] VP Kamala Harris Urges Voters to Elect More Pro-Choice Candidates to Congress in November
In an interview with CBS News on Sunday, Vice-President Kamala Harris once again stressed the importance to elect pro-choice candidates to voters ahead of the midterm congressional races.
The Vice President, who has been meeting with women's healthcare leaders and others in the wake of the Supreme Courts decision to overturn Roe v Wade, urged voters to elect a "pro-choice Congress" in November and highlighted that down-ballot contests at the local level would also be key to restoring abortion rights in certain parts of the country.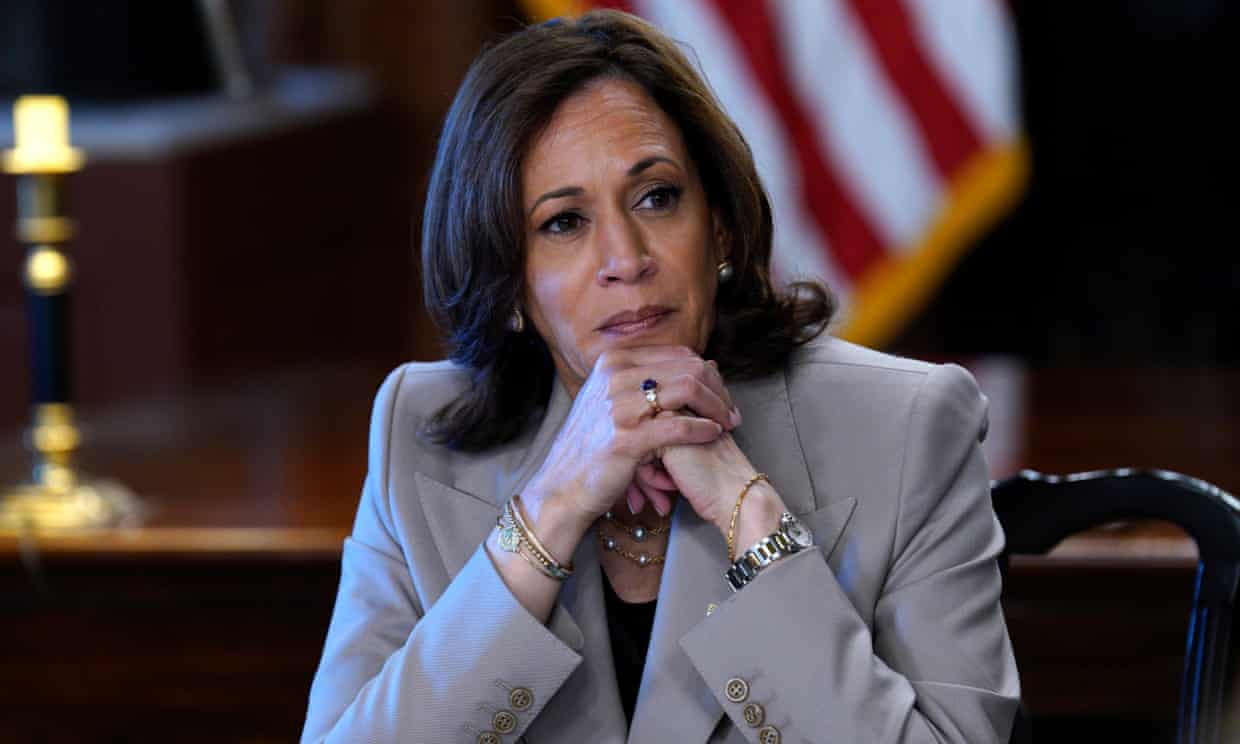 President Joe Biden signed a new executive order on Friday to protect access to reproductive health services, expand access to emergency contraception, and increase the availability of legal services to support people who cross state lines to seek an abortion.
Reminder; in 2019 Sen Kamala Harris called for the Judiciary Committee to open an impeachment inquiry into Justice Kavanaugh for lying under oath.

In a new interview, VP Harris is asked about impeaching Justices for "misleading" about Roe during their confirmation hearings. pic.twitter.com/zB0nlz2Qus

— Christopher 🇺🇸 Is Pro-Choice (@cwebbonline) July 10, 2022
As a Senator, Vice President Harris voted against all three of Donald Trump's judicial nominees Neil Gorsuch, Brett Kavanaugh, and Amy Coney Barrett. And she said on Sunday she had never believed assurances made in private and public by Gorsuch and Kavanaugh that they respected the precedence of the Roe decision.
VP Kamala Harris admits that the right to an abortion was taken for "granted," but says Congress must now codify the "principles behind Roe," similarly to what America did with the Voting Rights Act and the Civil Rights Act. pic.twitter.com/xI6XtetxAm

— Face The Nation (@FaceTheNation) July 10, 2022
Asked if the Democrats should have done more to enshrine the right to abortion into federal law when the party controlled both chambers of Congress,  VP Harris responded: "We certainly believe that certain issues are just settled. Certain issues are just settled. And that's why I do believe that we are living, sadly, in real unsettled times."
"The fact that we can't get congress to renew… the assault weapons ban is outrageous…. Communities of people have a right to believe they are not in a war zone." – @VP saying what we're all thinking. Now let's elect Senators that will do it #DemCast pic.twitter.com/6fXR9yV9iZ

— DemCast (@DemCastUSA) July 10, 2022
The Vice President made an appeal to voters regarding personal choice. "You don't have to advocate or believe that this is right for you or your family, but don't let the government make the decision for her family, whoever she may be," VP Harris said. "It means state offices, governors, secretaries of state, attorneys general. It means local races, who's going to be your DA, who's going to be your sheriff, enforcing laws that are being passed to criminalize medical health providers, and maybe even the women who seek the service."
I am honored to be in this fight alongside @VP. Together, we're working to elevate maternal health as a national priority and take action to end our country's maternal health crisis. pic.twitter.com/zWoS8RqatQ

— Rep. Lauren Underwood (@RepUnderwood) July 1, 2022
Watch the full interview, below.