[WATCH] U.S. Operation Has Killed Al Qaida Leader al-Zawahri
A senior U.S. official told the Reuters news service that over the weekend the US conducted a successful operation against a "significant Al Qaeda target" in Afghanistan. The airstrikes killed al-Qaeda leader Ayman al-Zawahri, it was announced late on Monday.
White House officials declined to confirm that al-Zawahri was killed but noted in a statement that "the United States conducted a counterterrorism operation against a significant Al Qaeda target in Afghanistan. The operation was successful and there were no civilian casualties."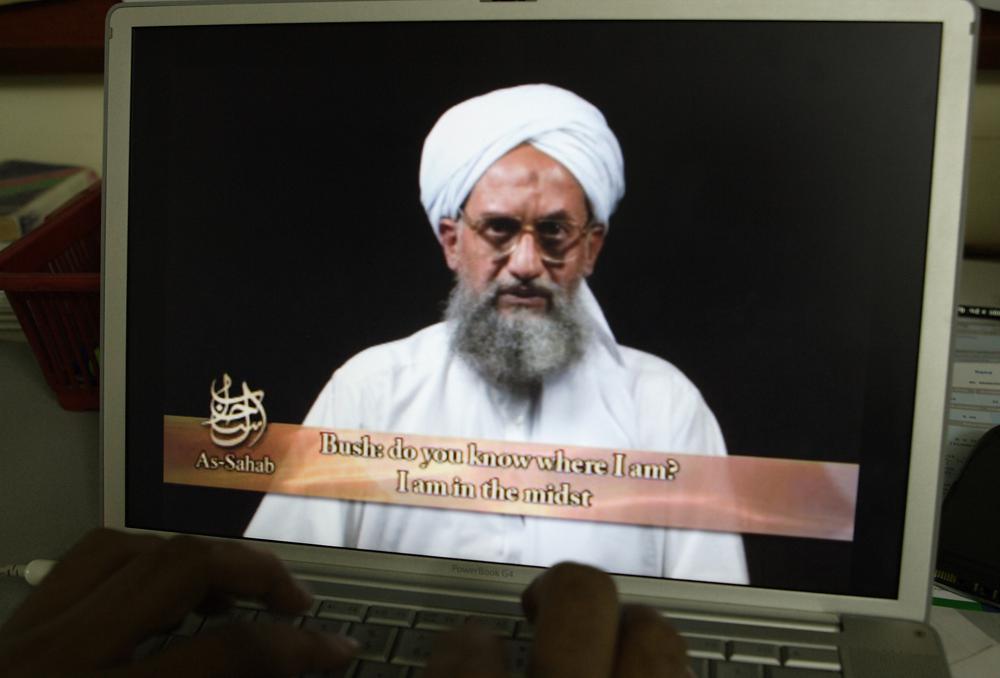 Current and former U.S. military officials began hearing Sunday afternoon that al-Zawahri had been killed in a CIA-led drone strike, but the Biden administration delayed releasing the information until his death could be confirmed, according to the Associated Press. The CIA has not yet publicly commented.
Ayman al-Zawahri is having a really bad week. First he couldn't get off work to attend the Trump Saudi Arabia LIV Golf and Maga Family Putt Putt Open, and now some old guy with dementia ordered a successful attack that turned him into terrorist dust.

— Mr. Newberger (@jeremynewberger) August 1, 2022
Al-Zawahiri, the Egyptian-born surgeon turned terrorist leader, also played a key role in the planning of the September 11th terrorist attacks and had also been the leader of al-Qaida since US soldiers killed Osama bin Laden in 2011 during the Obama administration.
Obama:
– Killed Osama bin Laden
-Ended the Iraq War

Biden:
– Killed Ayman al-Zawahri
– Ended the War in Afghanistan

Bush & Trump? Started awful wars, sucked up to North Korean dictators, screwed up nuclear diplomacy deals with Iran

— Arlen Parsa (@arlenparsa) August 1, 2022
President Joe Biden is expected to discuss further details of the operation in a 7:30 p.m. EST address to the nation from the balcony off the White House Blue Room.
While Al-Zawahiri never loomed as large as bin Laden, his killing is nonetheless a major win for the United States in the ongoing struggle against Islamist terrorism. And Al-Qaeda is not as strong a group as it once was, with other extremist outfits gaining ground. In a statement, Taliban spokesman Zabihullah Mujahid confirmed that a strike took place and strongly condemned it, calling it a violation of "international principle."
Thanks! President @POTUS Biden
https://t.co/isnUssVZHi

— 🍷Zanetta🍷+💉💉💉 (@therealzanetta) August 1, 2022
[This is a breaking and developing story, please check back for updates]