[WATCH] U.S. COVID-19 Infections Rise, But Hospitalizations Remain Low
The Covid-19 pandemic has entered a new phase as it also enters its third year, one driven by a combination of fear, apathy, and uncertainty. In some parts of the country, masks have become a rare sight and the assumption is the pandemic is over. But in other places masking is back, as concerns rise about a new variant and the potential for another spike in cases.
If the pandemic has taught us anything, it's that the Covid situation can change quickly. New variants emerge. Gatherings become spreader events. And the differences from state to state can be dramatic.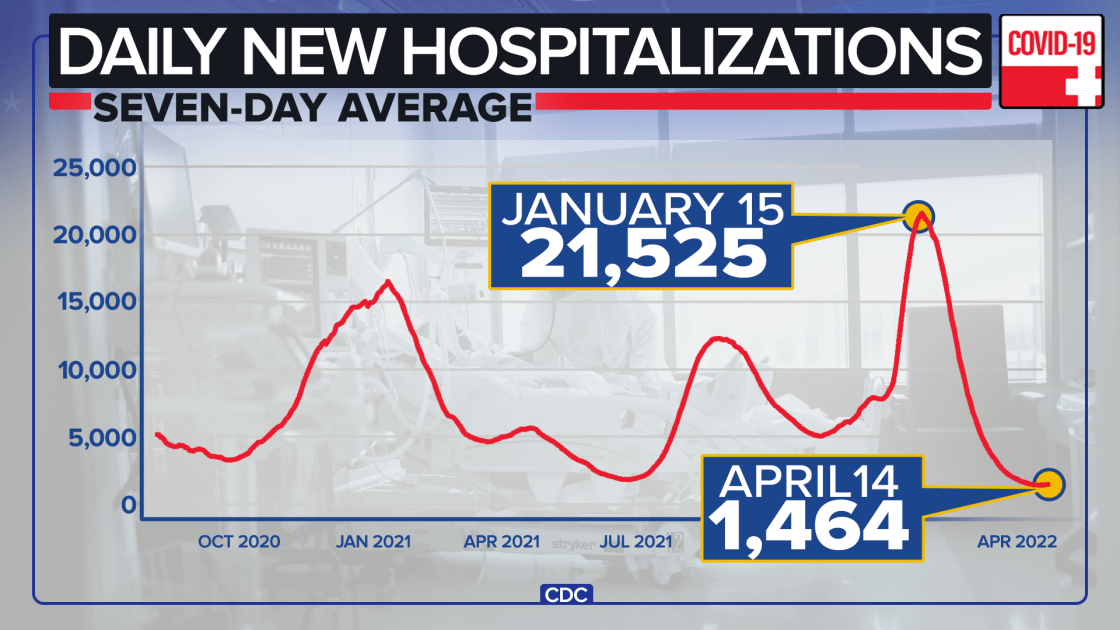 For the most recent week, the seven-day average is 1,464 new hospital admissions for Covid-19 around the United States, according to the CDC. Last week, that figure was 1,425. So, this week's number was only up by about 40 — a figure that could amount to noise in the data. Back in mid-January, the seven-day average number was more than 21,000. Those numbers give a sense of just how different things look now compared to the worst of omicron in the nation's hospitals.
When it comes to the pandemic, the only constant is change. If we learn, adapt and act quickly, we can control Covid so it doesn't control our lives.

— Dr. Tom Frieden (@DrTomFrieden) April 16, 2022
Last week, Philadelphia announced it was reinstating an indoor mask mandate for the city until rates drop again. Meanwhile, the Centers for Disease Control and Prevention (CDC) changed course and extended their travel mask mandate, which was originally set to expire on April 18th, announcing masks will continue to be required on commercial flights until at least May 3rd.
COVID is on the rise again.

250 million orphans
500/day still dying
15-30% w/ Long Haul

We can curb the rate of infection, severe sickness & death.
Why aren't we?

Save your friends, co-workers & family.

Get vaxxed/boosted.
Wear a mask.
Even if you don't have to.#FreshWords

— Marla W (@marla_vous) April 17, 2022
With new home COVID tests now available, positive cases aren't always reported to the CDC, and getting accurate community spread numbers may continue to be difficult with individual states having their own rules regarding masks and indoor gatherings. With accuracy falling off, the future of tracking the virus may be in jeopardy.