[WATCH] Trump Buried Ivana On the First Hole at Bedminster For the Tax Break, Because Of Course He Did
Donald Trump had the mother of his main adult children buried on the first hole at his Bedminster Golf Club in New Jersey, because New Jersey tax law makes exceptions for cemeteries. Now Trump doesn't have to pay taxes on his golf course thanks to the convenient death of his first ex-wife, Ivana, who died from blunt force trauma to her torso after a fall on the carpeted stairs of the winding staircase at her New York townhouse.
Because he's the tackiest person to ever galumph across a putting green in oppressive summer humidity, Trump buried Ivana in a gold coffin with a small black marker stone so as not to pull focus away from the fact that it's his golf course. Then he created even more of a low for sub-humanity by hosting the LIV Golf Tour while the dirt was still setting.
I mean, what says "She was a wonderful woman, a great mother, and a true inspiration" than laying her to eternal rest just feet away (albeit it hidden) from rich Republicans teeing up and yelling, "FORE!" while playing through Jamal Khashoggi's blood? Yup, golf sure is the "Gentlemen's Sport" alright!
Not only did they bury Ivana at Bedminster- they're charging her estate for burial costs, maintenance fees and get this-

MEMBERSHIP FEES.

— Alacrity's Whatever (@AlacritysWhatev) July 30, 2022
He really has no bottom. I mean, he has one, but we try not to think about it too much because all of our food would spoil from never being able to eat again.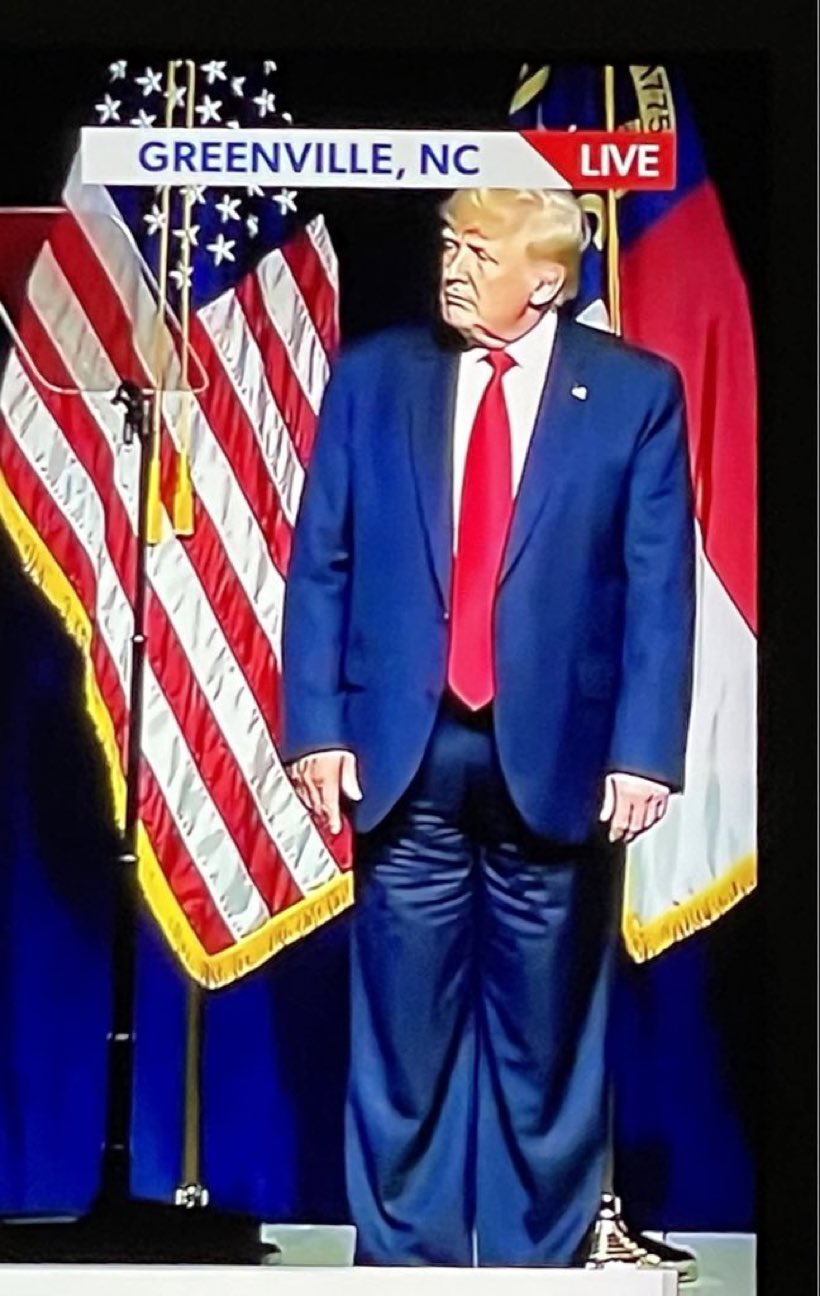 But anyway, using your dead wife as a tax break is really gross, yet still probably not the worst thing Trump will do in his entire life. Back in 2017, Trump said he had plans to build a 10-plot graveyard that overlooked the first hole of the golf course for family members. Because of the tax break, is the subtext.
Trump can never pass up a tax write off. Ivana Trump is buried near the 1st hole of the Bedminister NJ Trump golf club. Under NJ code, cemetary companies don't get charged real estate taxes. So Trumps benefit from their own "nonprofit" cemetary company. https://t.co/uLYCVviign

— Wouter van der Horst (@DerWouter) July 29, 2022
Just vile. Karma is waiting in the form of his rescheduled deposition in New York whenever you're ready, AG James.