[WATCH] 'The Wizard of Lies": Meidas Touch Drops a House On Dr. Oz In Devastating New Ad
Somewhere over the Delaware River, Mehmet "MEHmet" Oz is busy commuting from New Jersey to Pennsylvania to spin his MAGA yarns and peddle his MAGA wares to an unsuspecting public.
Fortunately, there's a ragtag group with plenty of heart, brains, and courage to take on the "Wizard of Lies" by pulling back the curtain and exposing all of his hack quackery disguised as a magic fix for whatever ails ya.
Cleverly juxtaposing scenes from "The Wizard of Oz" with the real-life truth, our pals at
Meidas Touch
have created an ad that is destined to haunt MEHmet's dreams just like those flying monkeys who have terrorized generations of kids.
Watching John Fetterman effortlessly crush Dr. Oz is the only thing giving me hope these days.

— Charlotte Clymer 🏳️‍⚧️🇺🇦 (@cmclymer) July 20, 2022
If you've been following the yellow brick campaign trail, you already know John Fetterman is out-fundraising MEHmet. But like any true MAGAt, MEHmet is out there acting like he invented politics while knowing nothing. Who else does that sound like? The irony of a former cardiothoracic surgeon who doesn't have a heart. Hey, I feel a song coming on!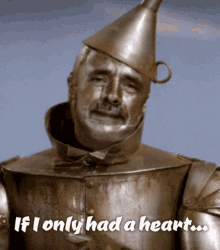 Thankfully, John Fetterman is out-fundraising MEHmet and also is trolling him almost on the daily in the most glorious of ways.
Pro tip: don't film an ad for your PA senate campaign from your mansion in New Jersey. https://t.co/D9BDweZmym pic.twitter.com/pld8RLmWYv

— John Fetterman (@JohnFetterman) July 7, 2022
Fetterman hired a plane to fly over the Jersey Shore. Then he hired Snooki. And MEHmet tried to hit back but couldn't, because he's locked into his MAGA act and can't seem smart in any way. "Wizard of Lies" is genius work from Meidas Touch, a next level Fetterman-esque trollfest of MEHmet's lowest lows. Never ignore the man behind the curtain.
📺 NEW VIDEO

Retweet to show Dr. Oz that there's no place like home and send him back to New Jersey! #WizardOfLies pic.twitter.com/iXkAhxzdhT

— MeidasTouch.com (@MeidasTouch) July 20, 2022
This Jersey Girl absolutely approves.