[WATCH] Terry Moran: SCOTUS Roe Reversal 'Changes The Status of American Women As Citizens'
As protests exploded across the US on Friday after the Supreme Court's decision to overturn the landmark decision that allowed for safe and legal abortions nationwide, women and those who identify as women found themselves wondering what freedoms they might lose next. If LGBTQ+ and interracial marriage are next at stake, what else can they take away from us? And is this even America anymore?
While we're angry at the male patriarchy for getting us here, and I usually tell men to stfu when it comes to discussions about our bodies, women's lives and livelihoods are now being threatened and we need backup. Having vocal male and male-identifying allies in what's already being called "a post-Roe America" is vital to women's survival as we try to move forward despite the country being set back to the Dark Ages. Because there are just some men in this country who may never listen to us, but maybe they'll listen to another white guy? I don't know, desperate times and whatnot.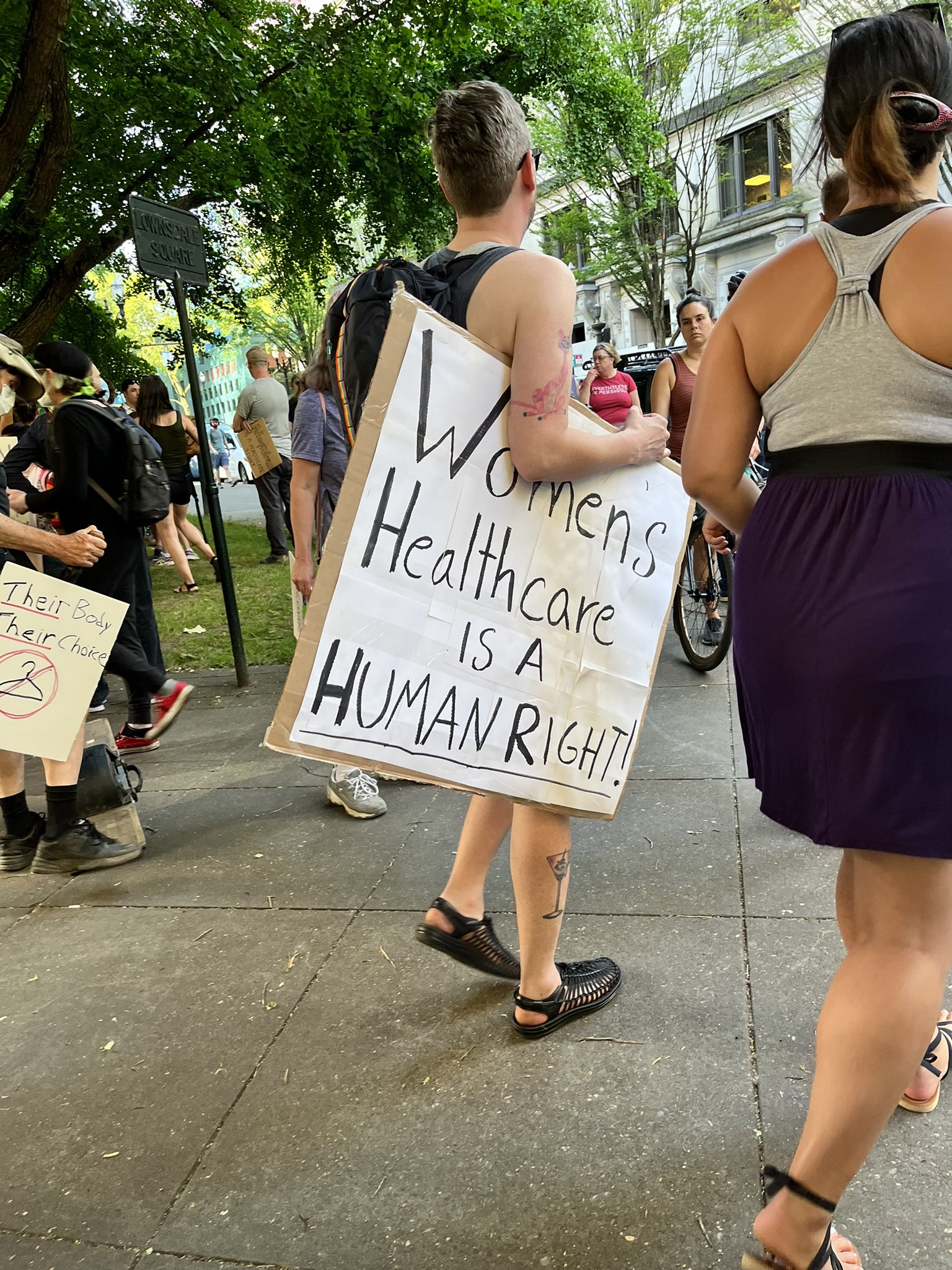 When I marched with my fellow outraged activists on Friday in Portland, Oregon, I was heartened to see the diversity of support. There wasn't a group that wasn't represented among the thousands who congregated downtown and eventually marched for about five miles, including across the Hawthorne Bridge. Men were there alone, with their partners, with their kids. Allyship means a lot when the Supreme Court is essentially negating your existence.
#FuckSCOTUS #mybodymychoice #RoeVWade #portlandprotest pic.twitter.com/JJnqKSO4W5

— Tara Dublin ☮️🇺🇦🌻 (@taradublinrocks) June 25, 2022
As we try to figure out where to go from here–maybe Manchin and Sinema can quit doing whatever they're doing and vote to abolish the filibuster and codify Roe once and for all–the more vocal men, particularly white men, speaking up for women, the better. Thank you, Terry Moran.