[WATCH] 'Stop the Steal' Organizer Ali Alexander Testifies Before DOJ Grand Jury
[UPDATE: Ali Alexander has teased he'll be "making a special appearance in Washington" on Tuesday, which is leading many to believe he might testify live before the January 6th House Select Committee. We will continue to watch the story and update if that is confirmed]
Ali Alexander says he's flying to DC tomorrow for "special appearance."

"Mr. Alexander told congressional investigators that he faulted poor planning by organizers like Amy Kremer and her daughter Kylie Kremer, who ran a group called Women for America First" – @nytimes https://t.co/5SaDDE54g7

— Nancy Levine🇺🇦 (@nancylevine) June 27, 2022
[Original story continues below]
It has now been confirmed that Ali Alexander, the right-wing conspiracy theorist who co-organized the "Stop the Steal" rally that preceded the January 6th Capitol riot, testified for three hours on Friday before a federal grand jury as part of the Department of Justice's criminal probe into the events of that day.
Alexander, who was already cooperating with the January 6th House Select Committee regarding his role in the plot to prevent the certification of the 2020 Presidential election, released a statement after his DOJ testimony saying that he had received the grand jury subpoena from the U.S. Attorney's office several months ago "requesting essentially the same documents I turned over to the January 6th Committee and to testify." After he was assured he wasn't a "target, but a fact witness," Alexander explained, "I provided the documents requested and suggested they obtain my full transcript of my testimony from the January 6th Committee. They responded then that they cannot obtain those transcripts due to separation of powers and thus, they needed me to repeat my testimony here today."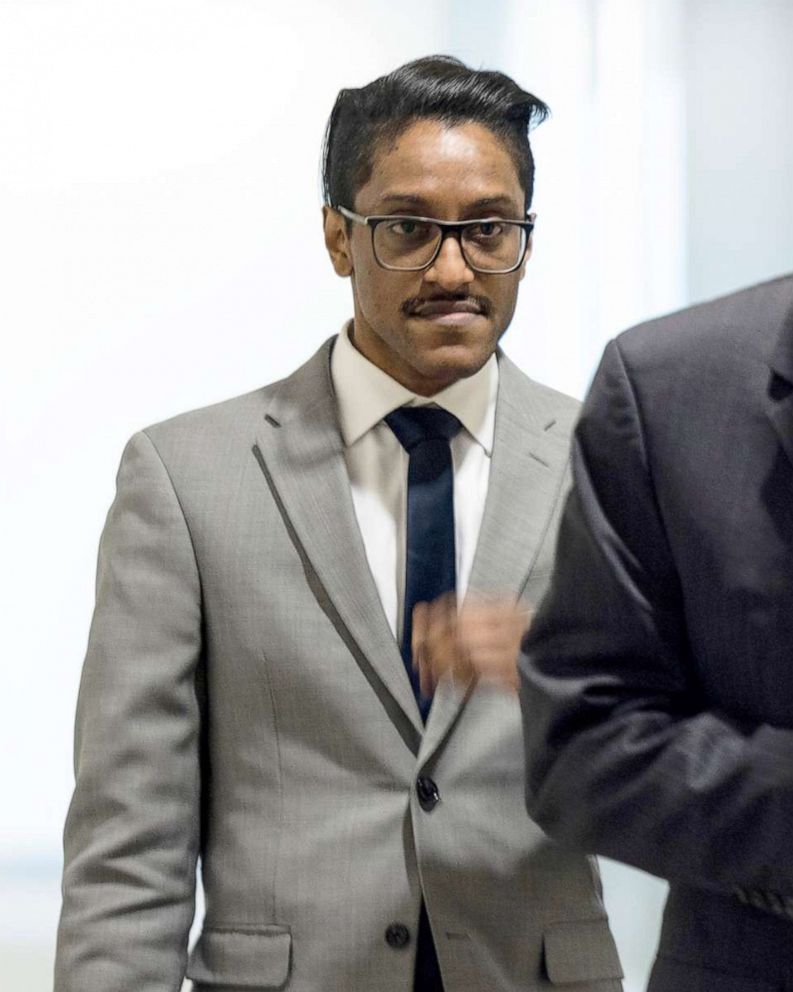 Alexander worked alongside other organizers such as Amy Kremer of Women For America First, and was at the U.S. Capitol during the attack, but has repeatedly said he was only there to "de-escalate the conflict" without proof of any such actions. He also claims his comments at rallies and on live streams leading up to the riot have been "taken out of context" and "misconstrued" as encouraging violence. "I did not plan or participate in any illegal activity, and in fact, pleaded with protestors not to enter the Capitol," he said in Friday's statement. There is also no proof of this.
CONFIRMED: Stop the Steal founder Ali Alexander spent nearly three hours testifying to a DC grand jury. His statement: pic.twitter.com/ZmSPZl7LQi

— Kyle Cheney (@kyledcheney) June 24, 2022
"I am challenging in court the Select Committee's unlawful subpoena to Verizon to fish through my phone records and those of one of my volunteers whose only 'crime' was to exercise her First Amendment rights to pass out a few signs at the rallies, sing patriotic songs, and pray," Alexander said in Friday's statement.