[WATCH] So Concerned: Manchin and Collins Complain SCOTUS Justices 'Misled' Them About Roe
Sen. Susan Collins (R-ME and Sen. Joe Manchin, D-(WV) criticized the Supreme Court's ruling on Friday to eliminate the constitutional right to an abortion, after they voted to confirm Justices Brett Kavanaugh and Neil Gorsuch, two key votes in the decision to overturn a half-century-old precedent. "This decision is inconsistent with what Justices Gorsuch and Kavanaugh said in their testimony and their meetings with me, where they both were insistent on the importance of supporting long-standing precedents that the country has relied upon," Collins said in a statement.
Collins blasted the ruling as "a sudden and radical jolt to the country that will lead to political chaos, anger, and a further loss of confidence in our government."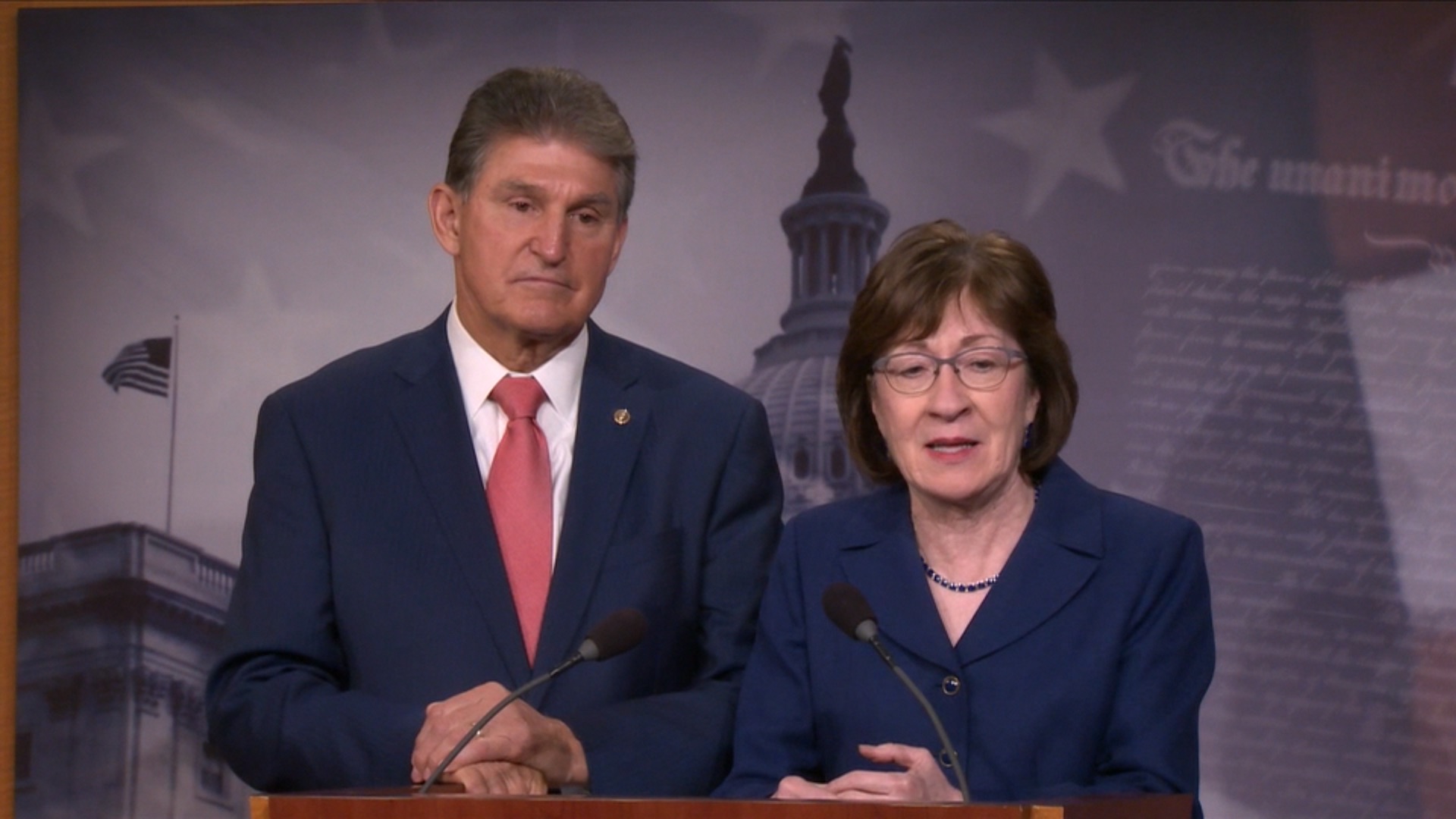 Manchin said he's "deeply disappointed" in the justices. "I trusted Justice Gorsuch and Justice Kavanaugh when they testified under oath that they also believed Roe v. Wade was settled legal precedent and I am alarmed they chose to reject the stability the ruling has provided for two generations of Americans," he said. Kavanaugh and Gorsuch provided the critical votes to the Supreme Court majority to eliminate Roe v. Wade.
I'm "alarmed" that people in West Virginia elected you in the first place, Daddy EpiPen Houseboat Maserati. Maybe if you actually behaved like a Democrat once in a while we could trust anything you say

— Tara Dublin ☮️🇺🇦🌻 (@taradublinrocks) June 24, 2022
Kavanaugh told the Senate at his 2018 confirmation hearing that the Roe decision "is an important precedent of the Supreme Court that has been reaffirmed many times." Gorsuch, at his 2017 hearing, said of Roe that "a good judge will consider it as precedent of the U.S. Supreme Court." Critics of Manchin and Collins described them as naive, if not willfully ignorant of what some said at the time was the likely endgame if the two conservatives were added to the court. Twitter certainly let them both know about it.
For real. This "they lied to me" act isn't believable.

If Collins and Manchin feel so deceived, they should be leading legislation to impeach Trump's SKKKOTUS appointments or expand the court.

All other responses are disingenuous blather. https://t.co/xxPgPMC5uX

— flippin' birds  (@kwanzer) June 26, 2022
I don't know about you, but I do not believe Susan Collins or Joe Manchin were fooled. I do believe they desperately want you to believe that they were fooled. I also believe that they'll find plenty of reporters and columnists willing to accept that they were fooled.

— Walter Shaub (@waltshaub) June 25, 2022
If Collins and Manchin feel betrayed by Kavanaugh and Gorsuch, they should join all senate Democrats to carve out a reproductive rights exemption to the filibuster and enact national abortion rights. Do it Monday.

— Robert Reich (@RBReich) June 25, 2022