[WATCH] Shocking Revelations at Tuesday's January 6th Hearing Portrays Trump As 'Indecent, Vile And Uncivil Man' Says Chuck Rosenberg
When the January 6th House Select Committee announced a surprise hearing for Tuesday, speculation as to why was immediate. It was soon revealed that Cassidy Hutchinson, a former aide to Mark Meadows and Special Assistant to Donald Trump, would testify live in addition to the three different interviews where she had already given testimony.
Hutchinson gave a compelling recount of how Trump's behavior became increasingly erratic on January 6th as the day turned out very differently than he had anticipated. Her testimony included revelations such as Trump insisting on being taken to the Capitol and even physically assaulting a member of his own Secret Service detail, Bobby Engel.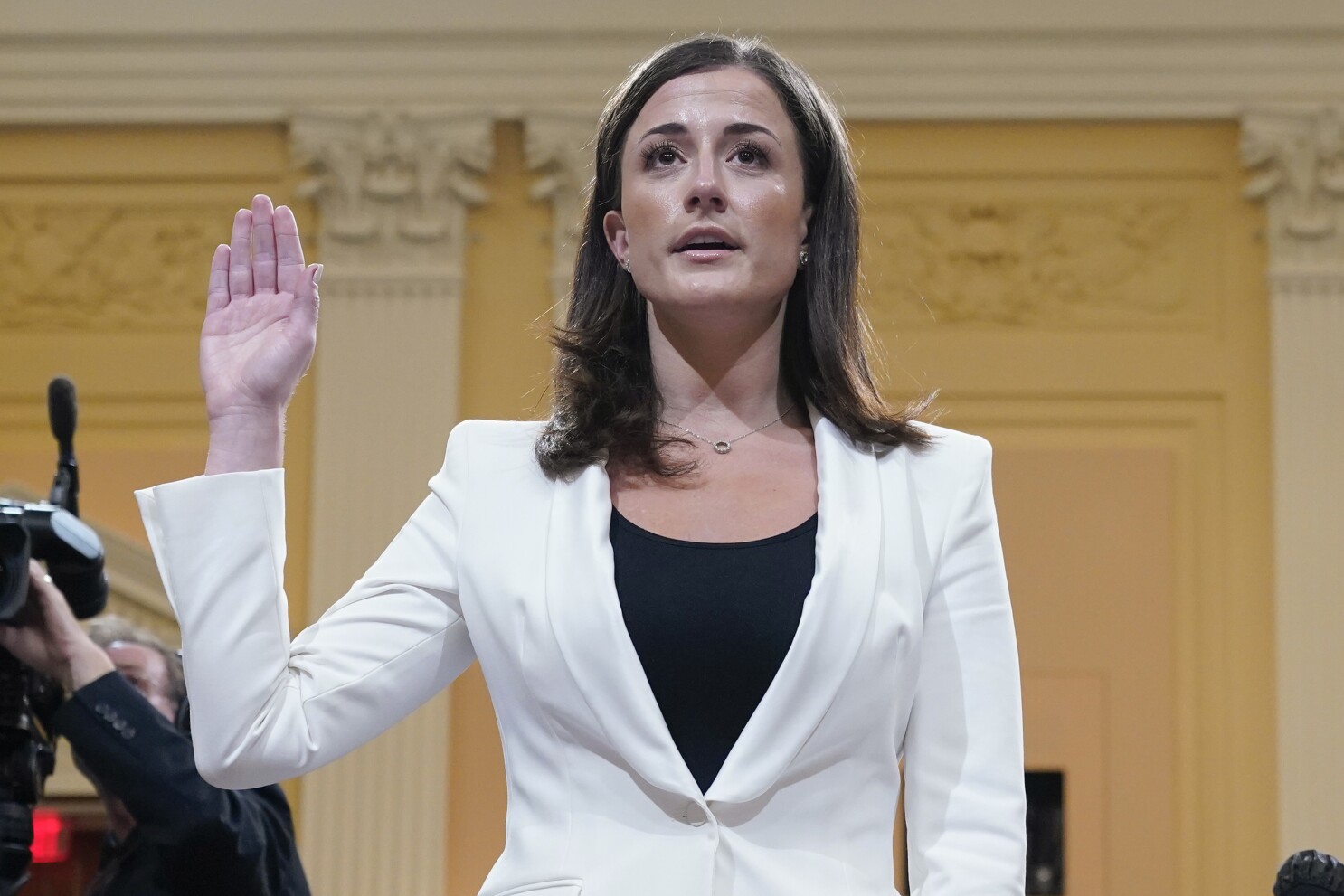 Hutchinson also shared that both Rudy Giuliani and Meadows asked for pardons after January 6th, and that he was in constant contact with members of Congress during the riot. Texts between Hutchinson and then-House Majority Leader Kevin McCarthy showed that McCarthy told her explicitly not to allow Trump to come to the Capitol. McCarthy would later call Trump himself to beg him to call off the rioting crowd.
Trump: "I don't effing care that they have weapons, they're not here to hurt me. Take the effing mags away. Let my people in, they can march to the Capitol from here. Let the people in, take the effing mags away."

Meadows aid Cassidy Hutchison testifies https://t.co/8SdV98EWqw pic.twitter.com/jmNbYxRSwh

— Bloomberg (@business) June 28, 2022
Trump, Meadows, and other members of his staff were all very much aware that the people in the crowd at the Ellipse were armed and dangerous, but Trump also knew he was safe because he wasn't the target for them. Hutchinson also testified that no one seemed upset once they learned the mob had turned violent and was chanting "Hang Mike Pence!" She also confirmed that Trump replied, "Maybe he deserves it."
Brett Baier: "This testimony was very compelling from beginning to end. She obviously had access to all of the players. We're now hearing from the former president on various posts where he questions her accuracy…Cassidy Hutchison is under oath on Capitol Hill." pic.twitter.com/aNifhwMLXh

— Ari Drennen 🏳️‍⚧️ (@AriDrennen) June 28, 2022
All of the testimony from all of the hearings point to one fact: Trump is guilty of suspicious conspiracy as well as witness tampering, as the Committee revealed two examples of threats unnamed witnesses received from within "Trump World." Lawyer Chuck Rosenberg, a regular MSNBC contributor, sized up Trump as "indecent, vile, and uncivil" (that's some holding back, Chuck) and laid out the legal case to make against Trump in light of the new testimony.
The Committee has not yet announced its next hearing, but it is expected to be after the July 4th holiday weekend.
[This is a developing and continuing story, please check back for updates]