[WATCH] Senate Parliamentarian's OK On Drug Prices Brings Dems Closer to Passing Inflation Reduction Act
Senate parliamentarian Elizabeth MacDonough narrowed Democrats' plan for lowering drug prices on Saturday, but otherwise left the ambitious new legislation largely intact on Saturday as party leaders prepared to start moving the Inflation Reduction Bill forward to the voting process.
The Senate parliamentarian acts as the bipartisan arbiter of the chamber's rules and also advises the Senate on the interpretation of its parliamentary procedures. MacDonough also gave the green light to clean air provisions in the measure, including one limiting electric vehicle tax credits to those assembled in the U.S., Democrats said.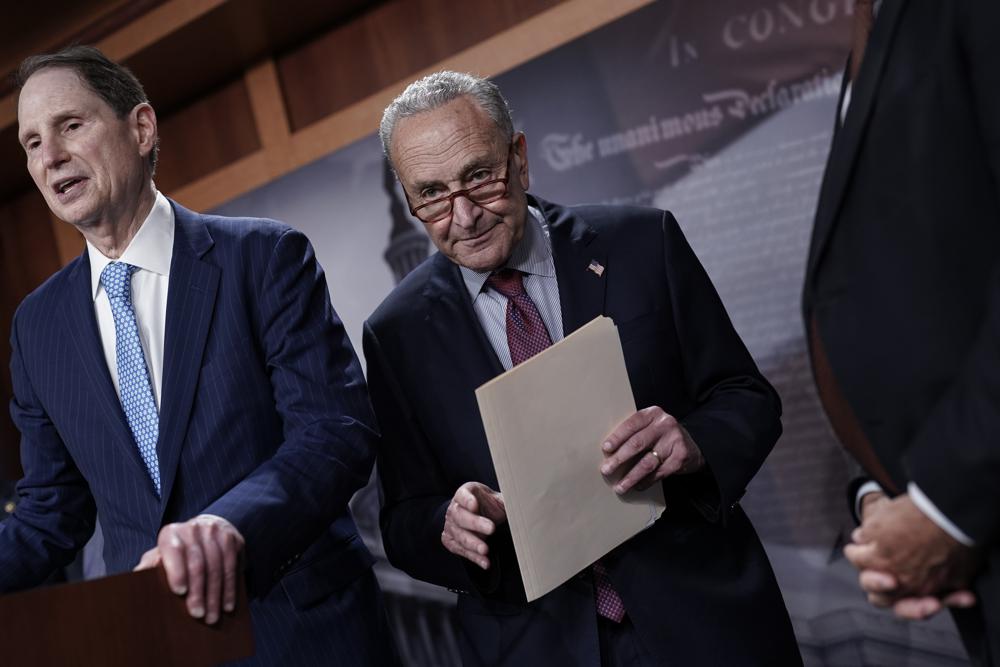 The rulings came as Democrats planned to begin Senate votes Saturday on their wide-ranging package addressing climate change, energy, health care costs, taxes, and even deficit reduction. MacDonough said provisions must be removed that would force drugmakers to pay rebates if their prices rise above inflation for products they sell to private insurers. Pharmaceutical companies would have to pay those penalties, though, if their prices for drugs bought by Medicare rise too high.
The Inflation Reduction Act will reduce the deficit by $300 billion.

And we'll do it without raising taxes a penny on those making less than $400,000 a year.

— President Biden (@POTUS) August 6, 2022
Party leaders have said they believe they now have the unity they will need to move the legislation through the 50-50 Senate, with Vice President Kamala Harris' tiebreaking vote.
The Inflation Reduction Act will do so much for American Families. pic.twitter.com/KT1oX4A5dm

— Chris Hahn (@ChristopherHahn) August 5, 2022
The remaining drug pricing provisions are still a boon to consumers at a time when voters are infuriated by the worst inflation in four decades, including letting Medicare negotiate costs for the drugs it buys, capping seniors' out-of-pocket expenses and providing free vaccines.
Biden delivers remarks on the jobs report, while announcing details on the inflation reduction act. ABC's Karen Travers tells us more.

"This is a very good headline for the Biden White House. This was a jobs report that was two times bigger than what economists were projecting." pic.twitter.com/m5AJFbMiXv

— ABC News Live (@ABCNewsLive) August 5, 2022
"This is a major victory for the American people," Senate Majority Leader Chuck Schumer (D-NY) said in a statement. "While there was one unfortunate ruling in that the inflation rebate is more limited in scope, the overall program remains intact and we are one step closer to finally taking on Big Pharma and lowering Rx drug prices for millions of Americans." Senate Finance Committee Chairman Ron Wyden (D-OR) said that while he was "disappointed" the penalties for higher drug prices for privately insured consumers were dropped, "the legislation nevertheless puts a substantial check on Big Pharma's ability to price gouge."