[WATCH] President Biden Considers Gas Tax Holiday to Give Americans a Break at the Pump
The Biden administration has been increasingly looking for ways to spare the public from higher prices at the gas pump, which began to climb last year and surged after Russia invaded Ukraine in late February. Gas prices nationwide are averaging just under $5 a gallon, according to AAA.
President Joe Biden said on Monday that he will decide by the end of the week whether to order a holiday on the federal gasoline tax, possibly saving Americans as much as 18.4 cents a gallon. "Yes, I'm considering it," President Biden told reporters after taking a walk near his vacation home in Rehoboth Beach, Delaware. "I hope to have a decision based on the data — I'm looking for by the end of the week." Taxes on gasoline and diesel fuel help to pay for highways nationwide, but money from the President's infrastructure bill could be redistrubted to make up for a gas tax repeal.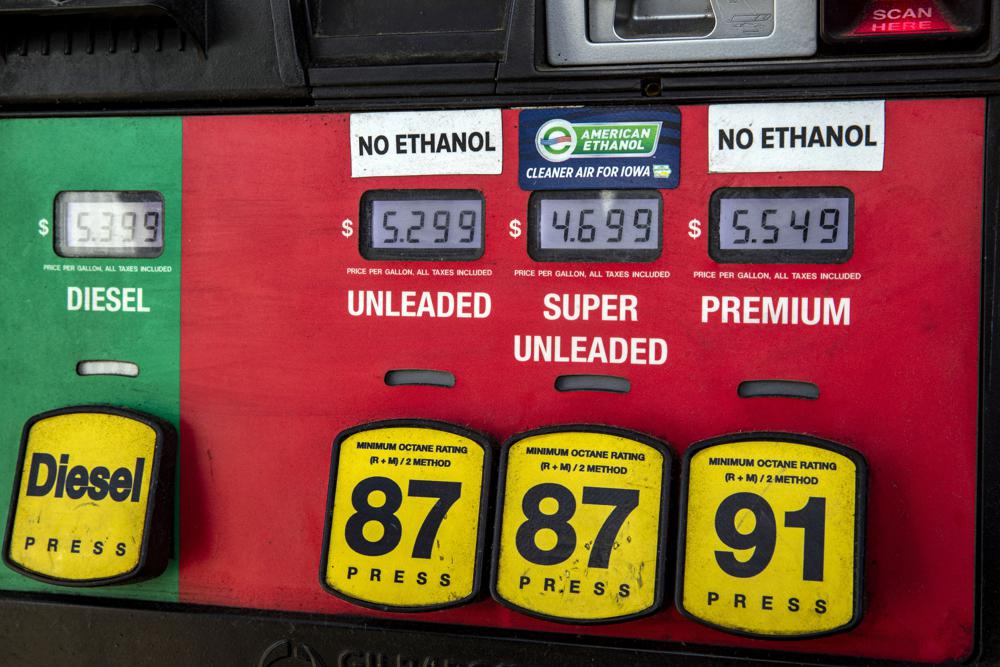 Accompanied by his granddaughter Natalie Biden and his daughter Ashley Biden, the President looked fit in shorts, a navy polo, and his signature aviator sunglasses. President Biden told the press gaggle that members of his team were to meet this week with CEOs of the major oil companies to discuss rising prices. He also once again lashed out at the oil companies, saying they are making excessive profits when people are feeling the crunch of skyrocketing costs at the pump and inflation. But President Biden also said he would not be meeting the oil executives himself. "I want an explanation for why they aren't refining more oil," the President said.
Republicans have forced President Biden to implement a Gas Tax holiday for the American people. Just remember who voted against making it the oil companies problem.

The gas taxes help fund the infrastructure bill past by Democrats.

Republicans ❤️ making Americans pay the price. pic.twitter.com/axDyCQkz57

— Ryan Shead (@RyanShead) June 20, 2022
The Biden administration has already released oil from the U.S. strategic reserve and increased ethanol blending for the summer, in addition to sending a letter last week to oil refiners urging them to increase their refining capacity. But those efforts have yet to reduce price pressures, leading the President to consider implementing the gas tax holiday.