[WATCH] New Poll Shows Most Americans Support New Gun Safety Legislation
Gun violence is now the leading cause of death in children in the United States of America, surpassing cancer and car accidents. There doesn't seem to be a talking point regarding gun violence that will move Republicans to change their views on gun ownership, but at least enough of them have begrudgingly agreed on a bipartisan gun bill amid their usual obstruction.
Some might say that children being targeted in their classrooms because a teenager could legally obtain an assault rifle should be a human issue, not a political one. Every Republican member of Congress who is also a parent has argued against stricter gun reform, a fact that never ceases to baffle me. I don't care if you want to own a gun, I care if you want to slaughter other people with it, and I care a lot that the Republicans don't care.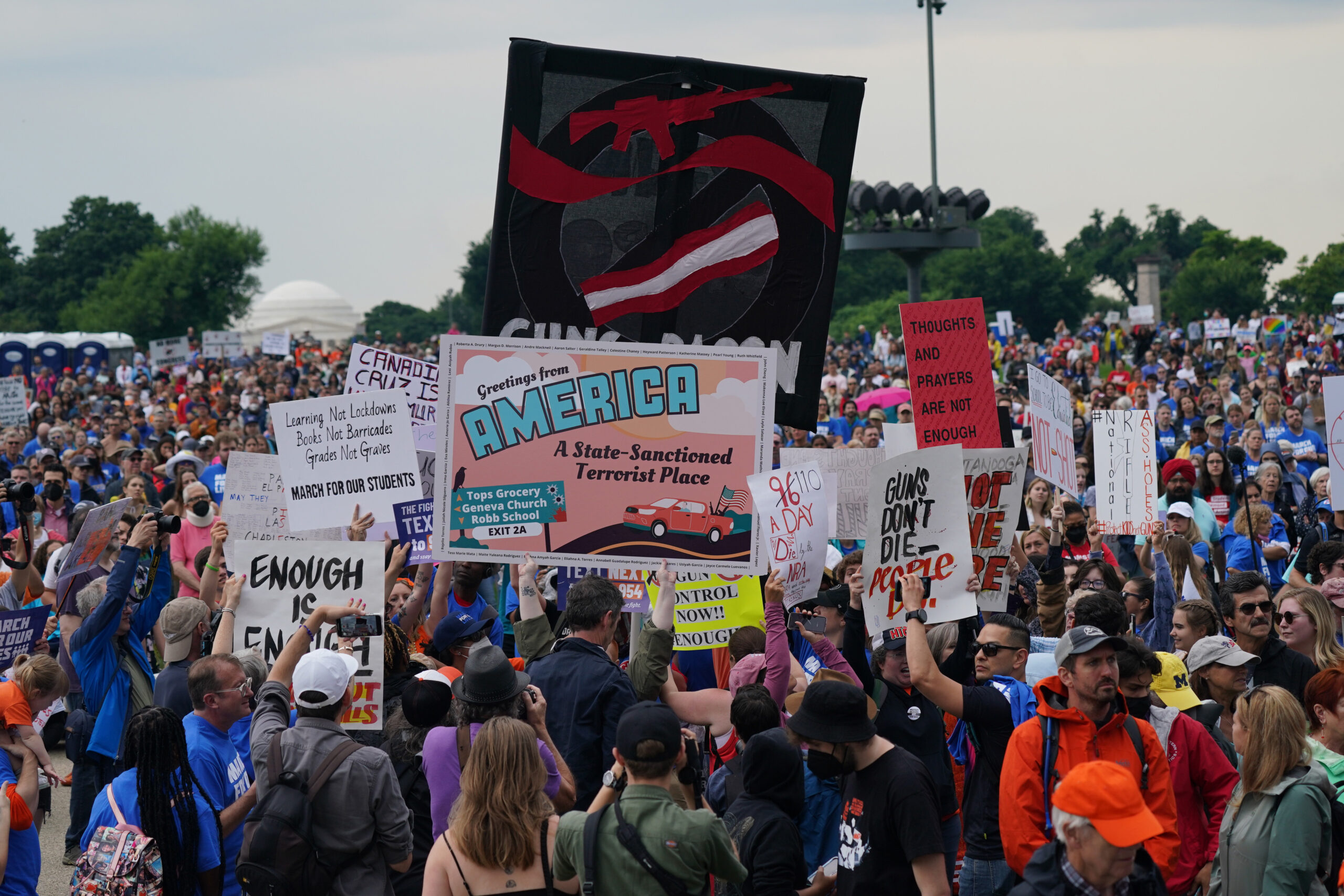 But more Americans than ever before have voiced support for increased gun reform after the horrendous violence over the last month and a half. And they don't mean more Kevlar backpacks and fewer doors. The majority of U.S. adults think mass shootings would occur less often if guns were harder to get, and that schools and other public places have become less safe than they were two decades ago, new polling shows.
The most recent polling, conducted June 10-12, found 68% of voters back stricter gun laws, up from 64% from June 4-5, 65% right after the Uvalde shooting on May 25th, and 60% after the Buffalo shooting on May 16th.
Background Checks on all gun sales.

88% Support
8% Oppose

Poll conducted by Politico, Morning Consult. Among 1,920 registered voters on May 25th, with a +/-2% margin.

I hear the majority wanting meaningful gun legislation. Who does my opponent @RepDanBishop listen too? #nc08

— Scott Huffman #ProChoice (@HuffmanForNC) June 8, 2022
In an interesting result, 19% of Republicans polled believe the age for buying assault-style weapons should stay at 18, versus 10% of all voters; 43% say the age limit should be raised to 21, and 33% support banning assault weapons entirely.
66% of Americans want assault style weapons banned according to a @politico/Morning Consult poll. And that can't even make it into the framework for new gun safety legislation. What does that say about the Republican Party and the major changes we need to make on our system?

— Wakandan Pundit (@WakandanGriot) June 15, 2022
See the full results at Morning Consult.