[WATCH] Nearly Half of the Country Thinks Trump Should Be Charged For January 6th Riot
A new poll, which was taken before Tuesday's bombshell testimony from former White House aide Cassidy Hutchinson, shows that roughly 50% of America believes Donald Trump should be charged with a crime in connection with the U.S. Capitol attack on January 6th, 2021. The poll was conducted after the five public hearings by the House committee investigating January 6th, which has sought to paint Trump's potential criminality in the events that led to the deadly insurrection.
The survey from The Associated Press-NORC Center for Public Affairs Research found that 48% of U.S. adults say Trump should be charged with a crime for his role in the attempt to overturn the 2020 Presidential election and subsequent riot at the Capitol, while 31% say he should not be charged. An additional 20% say they don't know enough to have an opinion. Fifty-eight percent say Trump bears "a great deal or quite a bit of" responsibility for what happened that day.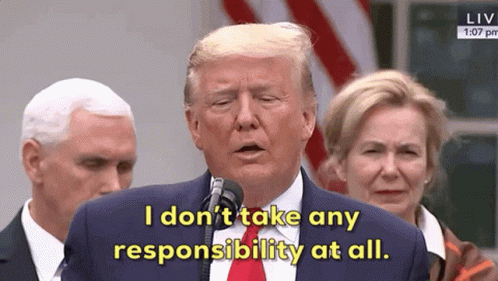 The AP reports that, unsurprisingly, opinions on Trump's criminal liability break down predictably along party lines, with only 10% of Republicans saying Trump should be charged with a crime. Among Republicans, 68% say he should not be charged and 21% say they don't know. Roughly 86% of Democrats responded they believe he should be charged.
WASHINGTON (AP) — About half of Americans believe former President Donald Trump should be charged with a crime for his role in the U.S. Capitol attack on Jan. 6, 2021, a new poll shows.

— Hugo Lowell (@hugolowell) June 30, 2022
Still, the fact that nearly half the country believes Trump should be prosecuted is surprising, and also shows that the hearings are impacting public opinion, adding to the difficulties he could face if he makes another run at the White House in 2024.
6 in 10 Americans believe Donald Trump should be charged for the insurrection at our Capitol. America is getting the message about his criminal behavior. #January6thHearings

— The Lincoln Project (@ProjectLincoln) June 28, 2022
While views of Trump's role have not changed since December, the AP found that more Americans are now somewhat more likely now to say Republicans in Congress were significantly responsible for the events of January 6th. Forty-six percent say that now, up slightly from 41% in December. An additional 21% say GOP lawmakers had some responsibility and 30% say they were not responsible. The change in the share saying Republicans in Congress have a large amount of responsibility was driven mostly by Democrats and independents.