[WATCH] Medical Examiner: Ivana Trump Died From Blunt Force Trauma to Torso
Ivana Trump, Donald Trump's first of three wives and the mother to his three eldest children, died accidentally from blunt impact injuries to her torso, the New York City medical examiner's office said on Friday. The medical examiner's brief report did not specify when the accident took place.
Police had been looking into whether she fell down the stairs, according to two people familiar with the matter told The Associated Press on Thursday on condition of anonymity because they could not discuss the matter publicly.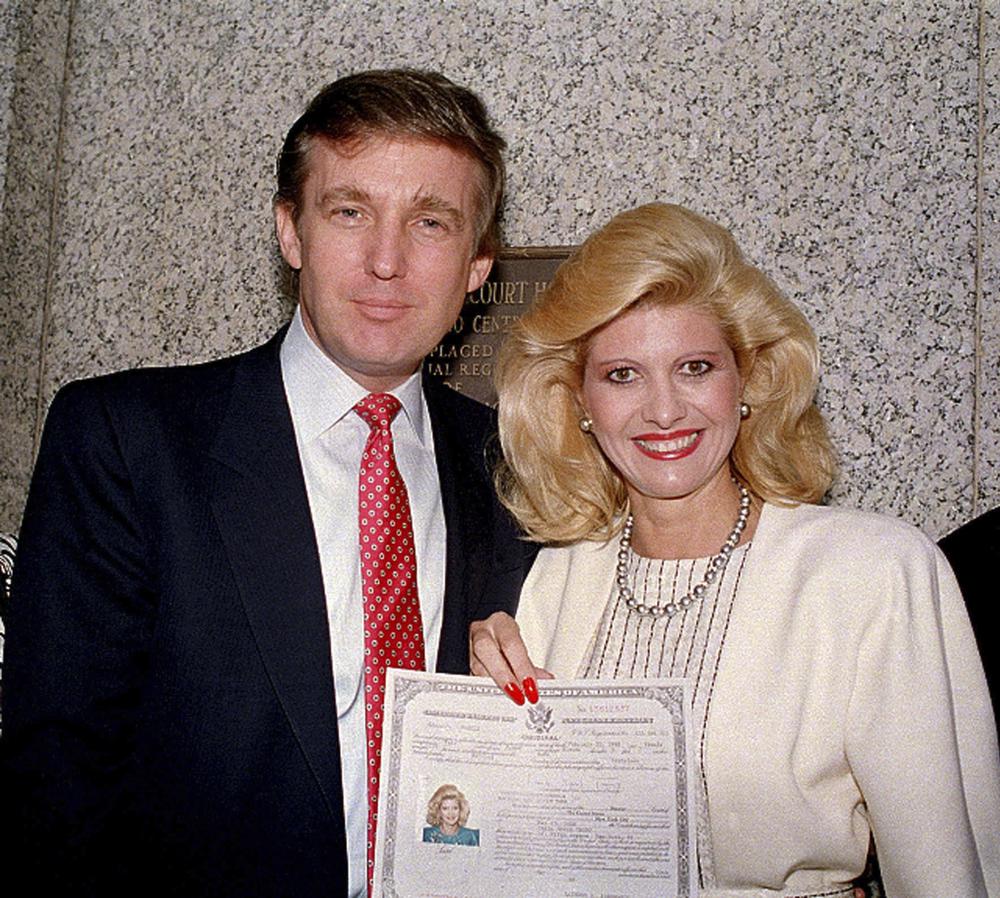 Ivana's death was announced by Donald Trump on his social media app, Truth Social, in a post saying she had died at her home near Central Park on Manhattan's Upper East Side at the age of 73. A scheduled deposition for Trump, Donald Trump Jr, and Ivanka Trump with the New York Attorney General's office was postponed, and Trump also rescheduled a rally in North Carolina.
Just in via @NewYorkStateAG:

"In light of the passing of Ivana Trump yesterday, we received a request from counsel for Donald Trump and his children to adjourn all three depositions, which we have agreed to. This is a temporary delay […]" pic.twitter.com/c0AQRquo07

— Adam Klasfeld (@KlasfeldReports) July 15, 2022
The Trumps became a 1980s power couple, and she managed one of his Atlantic City casinos as well as helped with the décor of Trump Tower. Their marriage ended in a messy, public divorce after Donald Trump met his next wife, Marla Maples. But in recent years, Ivana Trump had been on good terms with her ex-husband. She wrote in a 2017 book that they spoke about once a week, but she also revealed he wasn't attentive to any of his own kids until they were "about eighteen" when they could be useful to his various businesses.
Since Marla Maples is trending, this is probably a good day to revisit Donald's pervy remarks about the newborn baby girl he had just had with her.🤮 pic.twitter.com/LdVtstJNlZ

— Mrs. Betty Bowers (@BettyBowers) July 15, 2022
Soon after her death was announced, Trump's Save America PAC used his post in a fundraising email.
Wow. So the statement he released on social media did not have the fundraising tab at the bottom. However, the emailed statement from his PAC includes it. They are using the Ivana death announcement to raise money. pic.twitter.com/diqLa7pvYT

— Ron Filipkowski 🇺🇦 (@RonFilipkowski) July 14, 2022
Amateur Twitter sleuths wondered how Ivana could've suffered such a hard fall on a carpeted winding staircase.
Ex-wife of Trump who previously accused him of marital rape and assault just happens to "fall down the stairs" the day before the Tangerine Torquemada is due to give a long-delayed deposition to the NYAG.

Yeah that's not suspicious at all.

— Patrick S. Tomlinson (@stealthygeek) July 15, 2022
New York Medical Examiner has determined Ivana Trump died of blunt force injuries suffered from an accidental fall. Household staff discovered her body near the bottom of the winding staircase in her seven story Manhattan townhouse. pic.twitter.com/gICPsrOhhz

— Mike Sington (@MikeSington) July 16, 2022
Ivana and Donald were married from 1977 to 1992, and she was the mother of Don Jr, Ivanka, and Eric Trump.