[WATCH] Matthew McConaughey Gives Emotional Speech During White House Briefing About His Hometown, Uvalde
https://twitter.com/WUTangKids/status/1534244798227521536
Whenever a celebrity takes the time to speak passionately about an important issue facing the country, you can always count on the right-wing (who hang on every tweet from Scott Baio and Kevin Sorbo) to tell them to "stick to acting." Even if–perhaps especially if— that celebrity is speaking about the slaughter of elementary school kids.
While the Republicans continue to stammer out weak excuses involving backpacks and doors, native Texan Matthew McConaughey appeared at Tuesday's White House Press Briefing and gave a speech where he was often overcome with pure emotion about the massacre at Robb Elementary School in his hometown of Uvalde.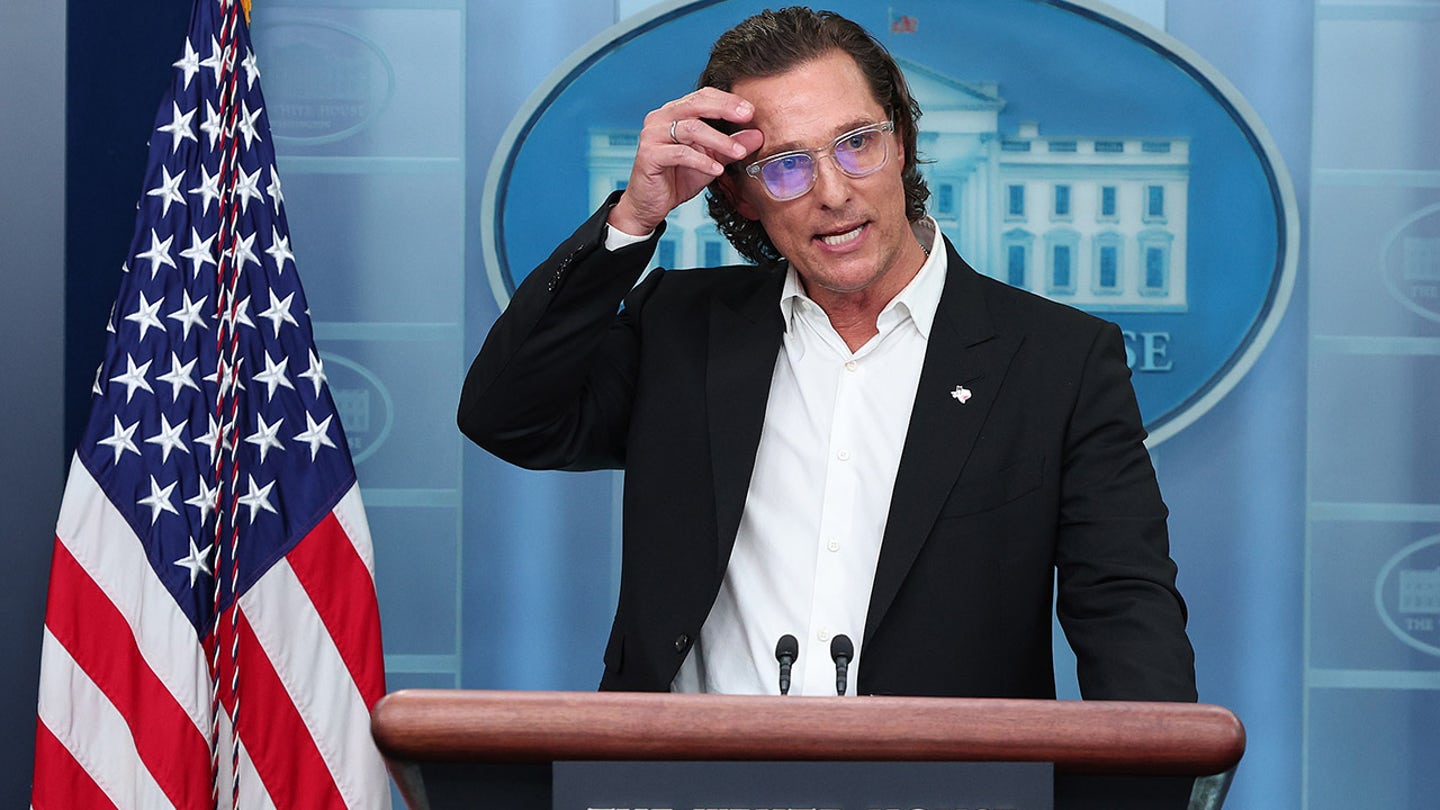 Earlier this week, the actor known for his roles his such films as "Dazed and Confused" and "A Time to Kill" published an op-ed in the Austin American Statesman in which he called for a series of gun reform proposals, including background checks for all gun purchases, a minimum 21-year-old requirement for buying assault rifles, a waiting period for purchase and for nationwide "red flag" laws. McConaughey spoke to the press on Tuesday after he and his wife, Camilla, met with President Joe Biden to discuss legislation intended to curb gun violence. McConaughey spoke as a responsible gun owner, reflecting on his own childhood in Uvalde and how he'd grown up learning to revere weapons, not misuse them.
He also talked at length about some of the children who were killed at the hands of a teenager who was able to easily and legally obtain an AR-15, and how one of the youngest victims had to be identified by her sneakers. Maite Rodriguez, who was 9, aspired to be a marine biologist who already had been in contract with Texas A&M at Corpus Christi, hoping to attend one day. "Maite wore green high-top Converse with a heart she had hand-drawn on the right toe, because they represented her love of nature," McConaughey said. His wife then held up the shoes. "She wore these every day," he said. "Green Converse, with a heart on the right toe. These are the same green Converse on her feet that turned out to be the only clear evidence that could identify her at the shooting. How about that."
Matthew McConaughey: "These bodies were very different… They needed extensive restoration. Why? Due to the exceptionally large exit wounds of an AR-15 rifle. Most of the bodies so mutilated that only DNA tests or green Converse could identify them." pic.twitter.com/ARz3wBcxYN

— Justin Baragona (@justinbaragona) June 7, 2022
Even as the actor read the names of the young victims, the press couldn't help but criticize his motives.
After Matthew McConaughey's heart-wrenching and impassioned speech about Uvalde and guns from the White House podium, one of the reporters asks: "Are you grandstanding?" pic.twitter.com/5GxtcGPgZ2

— Justin Baragona (@justinbaragona) June 7, 2022
Watch McConaughey's remarks in full, below.