[WATCH] Masks Are Back As More Proof Covid Is Not Over
It's the summer bummer no one wanted: having to wear a mask again after several months of enjoying pure facial freedom.
People who have been vaccinated and boosted are still getting infected with COVID-19 thanks to the Omicron BA.4 and BA.5 strains, both of which are proving to be even more contagious than the January strain which caused massive outbreaks and a surge in hospitalizations. And new data shows that most Americans are living in high-risk areas for new outbreaks.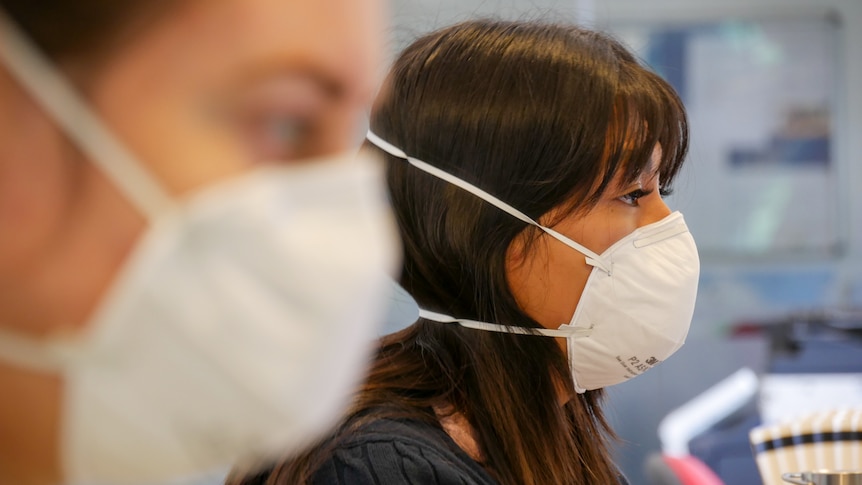 Considering COVID-19 has never gone away, it's no wonder newer and more contagious variants continue to mutate and spread as the world continues to slog through the third year of an unnecessarily politicized pandemic. The same segment of the population that eschewed masks and vaccines because "muh freedoms" are no more inclined to follow restored safety protocols no matter how many Americans die (we're over 1.5 million right now, in case anyone forgot). More than half of Americans now live in communities where the Centers for Disease Control and Prevention (CDC) "urges indoor masking and other measures to curb a surge in COVID-19", according to figures published Thursday by the agency.
96% of the US has high or substantial COVID transmission, yet still no call for masks in indoor public places. Maybe CDC's new threshold for mitigation is 99%. pic.twitter.com/zUDTq23Cch

— Jonathan Reiner (@JReinerMD) July 13, 2022
At "high" levels, the CDC urges Americans to wear masks and "consider avoiding non-essential indoor activities in public where you could be exposed," among other changes it advises to slow a wave of infections and hospitalizations. The threshold also triggers additional restrictions at an array of federal facilities, though many local health officials have so far been wary of reimposing mandates because of previous protests.
So you'll #WearAMask to cover your cowardly MAGA moron faces but you won't #WearAMask out of basic human consideration for others while Omicron BA.5 is raging across the country, got it 🤨#CovidIsNotOver 😷 pic.twitter.com/C8AuthS22m

— Tara Dublin (@taradublinrocks) July 17, 2022
Federal health officials say that the nationwide tally of COVID-19 cases is likely significantly undercounted, and the true spread of the disease may never truly be known given the growing share of Americans turning to rapid at-home tests to diagnose their infections. Those people aren't as inclined to report a positive test. Several states out West have already begun issuing new mask mandates as a result, so expect the re-politicizing of masks to resurface as the country heads into the fall cold and flu season.
PSA: CDC Still Recommends Masks For Travel Where Covid Is Spreading Fastest https://t.co/Zaa7HdHr1r pic.twitter.com/Ik5Unv3bHY

— Forbes (@Forbes) July 15, 2022
The new strains' potency led the Food and Drug Administration (FDA) to tell vaccine manufacturers earlier this month to redesign their shots to adapt to the BA.5 variant and its closely related cousin BA.4.