[WATCH] Liz Cheney Speaks Directly to MAGA During Closing Statement at Thursday's Jan 6th Hearing
With their series of televised hearings, the January 6th House Select Committee has created the most riveting original streaming content for summer. Call it "Stranger Political Things": after five blockbuster episodes with bombshell moments and shocking revelations, the viewing audience was left with one hell of a cliffhanger for Part 1 with a lawless laundry list of Congressional Republicans who had preemptively asked for presidential pardons before Trump could leave office.
As the panel takes a couple of weeks to set up the finale, the country will have plenty of time to digest the buffet of information presented before them on just Thursday alone. Aside from Jeffrey Clark being removed from his home by the FBI before the sun even rose, three former DOJ officials testified that Donald Trump knew he lost the election and continued to push them to aid his plot to remain in office. And while the truth always matters, the question remains as to whether it'll ever matter to Trump's remaining fan base.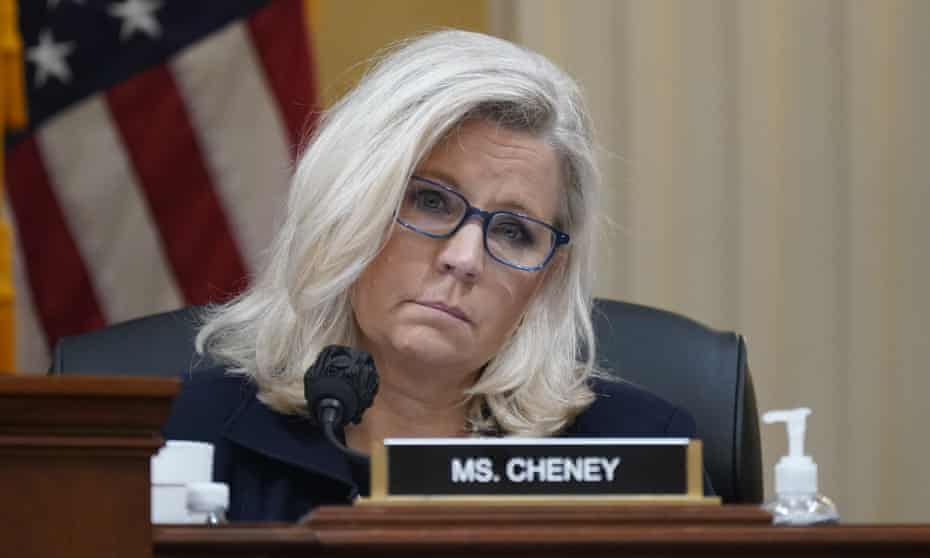 You can't help but admire Rep. Liz Cheney (R-WY) for her continued, albeit reserved, optimism that she can still somehow reach that base by telling them the truth as gently as possible so they won't have their fragile snowflake fee-fees too hurt. They don't seem to care they've been lied to or grifted, so how much will the pardon list matter? Does anyone who already has "TRUMP 2024" merchandise care? Liz Cheney hopes they do.
Oohhh Liz Cheney talking directly to MAGA: "He deceived you."

— Kate 🤍🇺🇸🌻🇺🇦 (@ImSpeaking13) June 23, 2022
Rep. Cheney spoke directly and used small words so as not to confuse anyone.
Rep. Liz Cheney: "It can be difficult to accept that President Trump abused your trust, that he deceived you. Many will invent excuses to ignore that fact. But that is a fact. I wish it weren't true, but it is."

Our democracy depends on accepting hard truths. pic.twitter.com/lZMPwNV0Wm

— The Republican Accountability Project (@AccountableGOP) June 23, 2022
Keep trying, Liz. They say if you can even change one mind, you can change the world. 🤞