[WATCH] Ketanji Brown Jackson Makes History As the First Black Woman On Supreme Court
https://twitter.com/WUTangKids/status/1542542094727843847
One day after Justice Stephen Breyer sent his official resignation letter to President Joe Biden, Ketanji Brown Jackson was sworn in to fill his seat on the Supreme Court on Thursday, making history as the first Black woman on the nation's highest court. A federal judge since 2013, Justice Jackson joins the three other women already seated,  Justices Sonia Sotomayor, Elena Kagan, and Amy Coney Barrett. It's the first time four women will serve together on the nine-member court.
Justice Jackson is the court's 116th justice, and she takes the place of the justice she once worked for as Breyer's retirement went into effect at noon on Thursday.  Moments later, Jackson was joined by her family as she took both of the oaths required of Supreme Court justices, one administered by her former mentor, Breyer, and the other by Chief Justice John Roberts.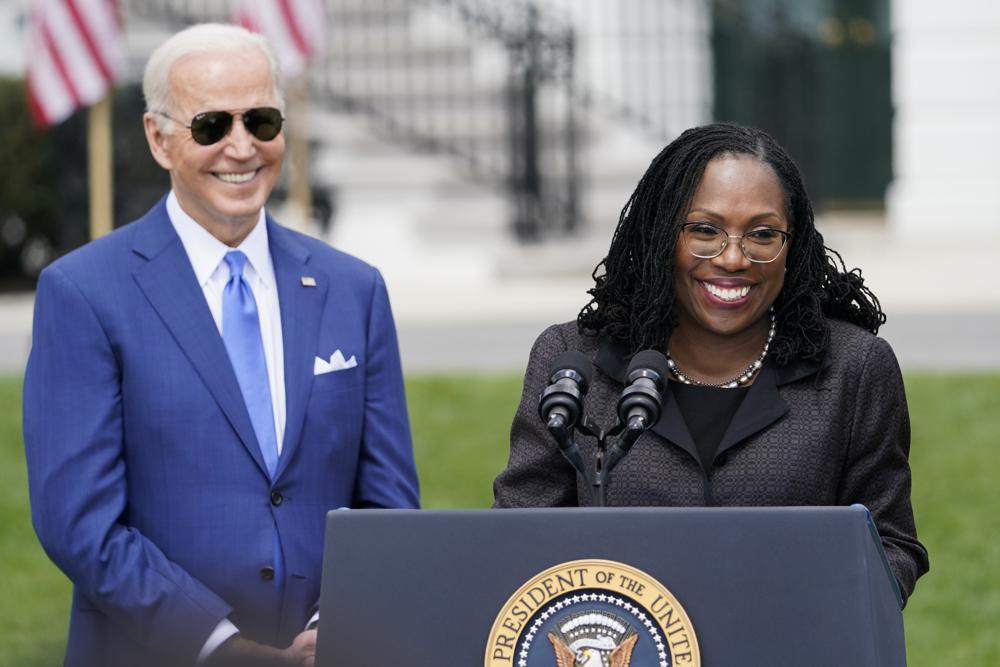 President Biden nominated Justice Jackson in February, a month after Breyer announced he would retire at the end of the court's term, assuming his successor had been confirmed. Justice Jackson was then put through an often contentious nomination process, with Republicans hammering her over her judicial record and hyper-focusing on cases that centered around child abuse. Despite the Republican votes against her, Justice Jackson was confirmed in early April.
Congratulations to our country's newest Supreme Court Justice, Ketanji Brown Jackson!!!

— Rep. Eric Swalwell (@RepSwalwell) June 30, 2022
"With a full heart, I accept the solemn responsibility of supporting and defending the Constitution of the United States and administering justice without fear or favor, so help me God," Jackson said in a statement issued by the court. "I am truly grateful to be part of the promise of our great Nation. I extend my sincerest thanks to all of my new colleagues for their warm and gracious welcome."
Roberts welcomed Jackson "to the court and our common calling."
Justice Jackson joins the Court at a time where it's facing its most intense scrutiny thanks to the recent overturning of Roe v Wade and their decision to loosen gun restrictions in New York.
"With a full heart, I accept the solemn responsibility of supporting and defending the Constitution of the United States and administering justice without fear or favor, so help me God," said Justice Ketanji Brown Jackson in a statement. pic.twitter.com/BeQoLbuZkx

— Karine Jean-Pierre (@K_JeanPierre) June 30, 2022