[WATCH] January 6th Rioter Who Brought Handgun Into Capitol Sentenced to 87 Months
Guy Reffitt, the Texas man convicted of bringing a handgun to the Capitol during the January 6th attack, was sentenced on Monday to 87 months in prison. It's the longest sentence so far related to the 2021 assault, but still falls far short of the 15 years recommended by prosecutors.
Reffitt, a member of the far-right militia group the Texas Three Percenters, was the first defendant to stand trial on charges stemming from the attack. He was found guilty in March of five criminal counts, including obstructing Congress' certification of President Joe Biden's Electoral College win.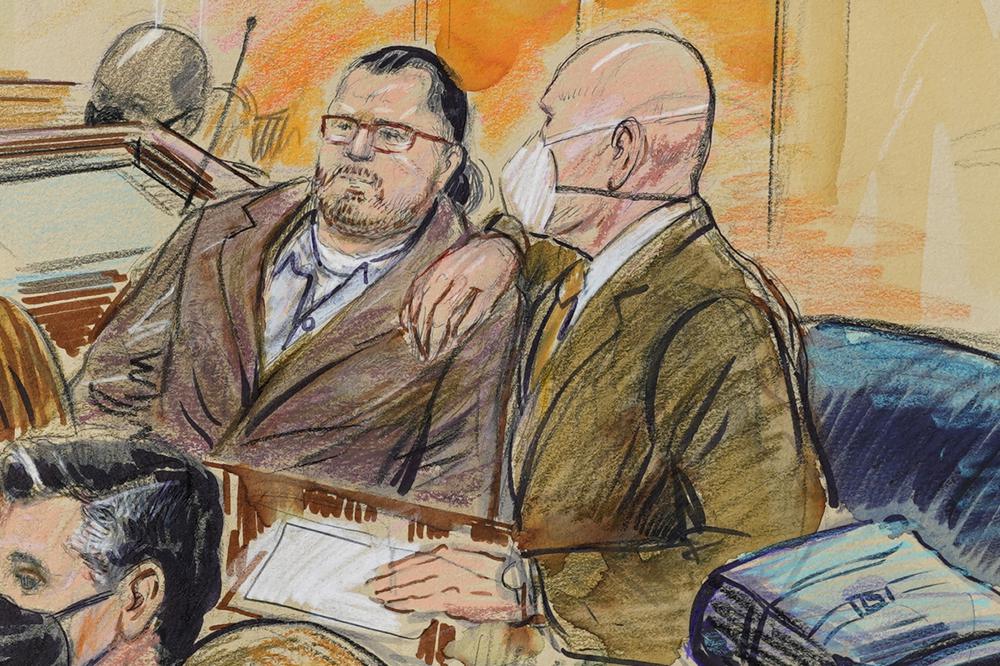 The 7.25-year sentence was disappointing for the prosecution, which had argued that the punishment should be the most severe since Reffitt's actions amounted to terrorism. But at the sentencing hearing on Monday in federal court in Washington, D.C., Judge Dabney Friedrich disagreed, citing other January 6th cases in which prosecutors did not seek such an enhancement. Reffitt will also be on probation for three years upon his release, and must also pay a $2,000 fine.
87 months is not a strong enough message. #January6th

— Ryan Shead (@RyanShead) August 1, 2022
Addressing the court during Monday's hearing, Reffitt admitted he acted like a "f***ing idiot" on January 6th and said he regretted his actions, apologizing to Congress and the officers he encountered that day. "I was a little too crazy," he said to Judge Friedrich, who remained skeptical. "I was not thinking clearly." The judge said it was "difficult not to see the apology as anything but halfhearted," particularly given some conspiratorial statements hReffitt has made about the events of January 6th since his arrest.
Guy Reffitt deserves 15 years for holding a loaded pistol to his wife's head. Plus, you know, domestic terrorism.

— Democracy Matters 🇺🇦 (@EmpathyIsBrave) August 1, 2022
Prosecutors said Reffitt also threatened his children when they wanted to report him to authorities. Reffitt's 19-year-old son Jackson turned his father into law enforcement and told the jury that he had learned of his father's participation in the riot when he saw his mother and sister watching news coverage of the events that day. Jackson described the threat his dad had made against him and his sister, Peyton, when they tried to turn him in: "If you turn me in you're a traitor, and traitors get shot."
FLASH:

Minutes after Guy Reffitt was sentenced to 7 years in Capitol riot case… his daughter calls for "life in prison" for Donald Trump pic.twitter.com/01pw2uBsP8

— Scott MacFarlane (@MacFarlaneNews) August 1, 2022
In court on Monday, prosecutors read a letter from Jackson to the judge, in which he described the "painful, slow story" of his father's descent into conspiracy theories. He said his father needed mental health care, which Friedrich said she would require as part of the sentence.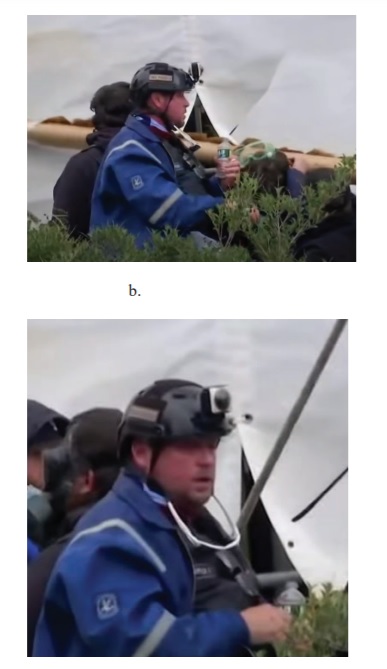 Former U.S. Capitol Police Officer Shauni Kerkhoff, who confronted Reffitt outside the Capitol on Jan. 6, implored the judge to sentence Reffitt to the maximum sentence possible under the law. "His actions weren't acts of patriotism. They were acts of domestic terrorism," Kerkhoff said.