[WATCH] Jan 6th Committee Hearing Thursday Will Feature New Testimony From WH Aides, But Without Bennie Thompson
COVID-19 might've gotten Rep. Bennie Thompson (D-MD), the Chair of the January 6th House Select Committee, but it won't stop Thursday's scheduled primetime hearing that will take viewers through Donald Trump's 187 minutes of inaction during the Capitol siege.
Rep. Thompson's announcement on Twitter early Tuesday morning said he will be isolated for the next several days, but it's not yet known if Thompson will participate virtually in the Committee's eighth hearing and possibly final hearing this summer.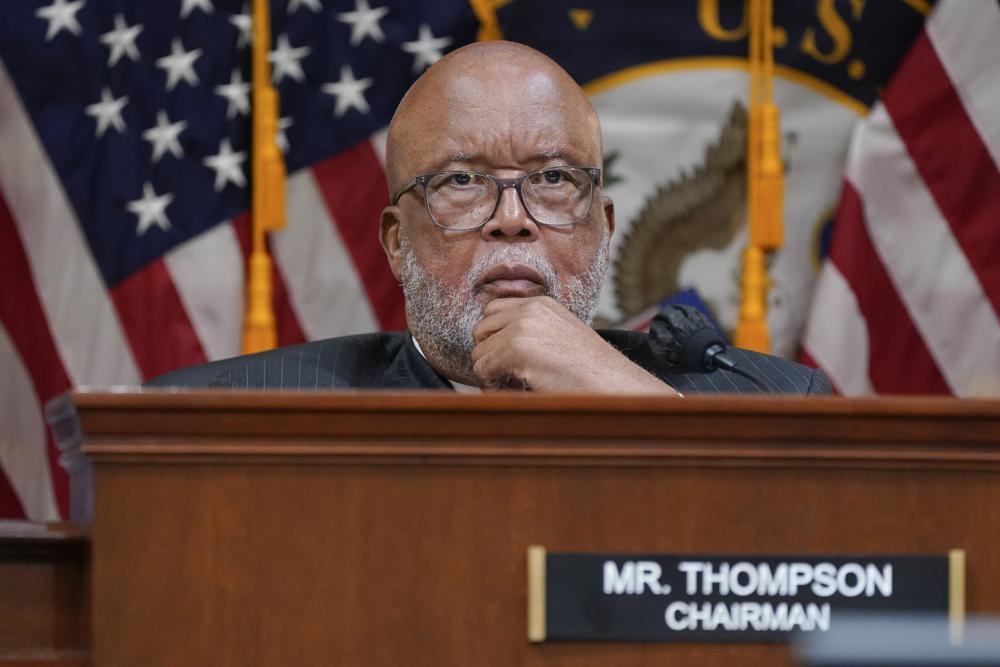 The decision to continue with the televised hearing even without the Committee Chair indicates the importance of the information to be shared with the American people and the global viewing audience at large.
While Chairman Thompson is disappointed with his COVID diagnosis, he has instructed the Select Committee to proceed with Thursday evening's hearing. Committee members and staff wish the Chairman a speedy recovery. https://t.co/2VZCBJzGh9

— January 6th Committee (@January6thCmte) July 19, 2022
Aside from the detailed real-time analysis of the attack on the Capitol, the panel has promised both recorded and live testimony from new witnesses not yet heard from. Two former White House aides are expected to testify: Matthew Pottinger, Trump's former deputy national security adviser, and Sarah Matthews, a former press aide. Both resigned immediately after the January 6th riot.
Former Dep Natl Security Adviser Matthew Pottinger to testify in person at Thu, Jul 21 #Jan6thHearing

Significant witness, highly respected on both sides of aisle, worked for trump start of admin til resigning after Jan 6.
His testimony can't be dismissed by those in trumpworld.

— 𝙶𝚎𝚖™💎🏳️‍🌈🇲🇽🇺🇸 (@Lady_Star_Gem) July 19, 2022
"We have filled in the blanks," said Committee member Rep. Adam Kinzinger (R-IL), who will lead Thursday's hearing. "This is going to open people's eyes in a big way." Trump "didn't do very much but gleefully watch television during this timeframe," he added.
NEW WITNESSES FOR JANUARY 6 COMMITTEE: The panel will hear Thursday in primetime from former Deputy White House press secretary Sarah Matthews and Matthew Pottinger, a member of the National Security Council during the Trump Administration. pic.twitter.com/SrbCzy0INy

— ABC World News Now (@abcWNN) July 19, 2022
Thursday's hearing, the first in the prime-time slot since the June 9th debut which was viewed by an estimated 20 million people, is also expected to include information culled from the Secret Service texts the panel received after they sent the agency a subpoena for their January 5th and 6th communications.