[WATCH] Jan 6th Committee Confirms Pence Hid In Underground Loading Dock
It's not actually a revelation, because it's been previously reported that former Vice President Mike Pence and his staff were forced to hide in a parking garage beneath the Capitol when they tried, but failed, to use their ID's to gain access to their offices once the riot began on January 6th. That their cards worked when they came in that morning but didn't once Pence had been hustled out of the Senate chamber is one detail that has yet to be explained.
Journalist Jonathan Karl said he had seen "wild" photos of Pence and his staff hiding out near a loading dock that, at the time, were still unpublished when he released his book. But now the January 6th House Select Committee is confirming the exact location along with newly released photos from the National Archives.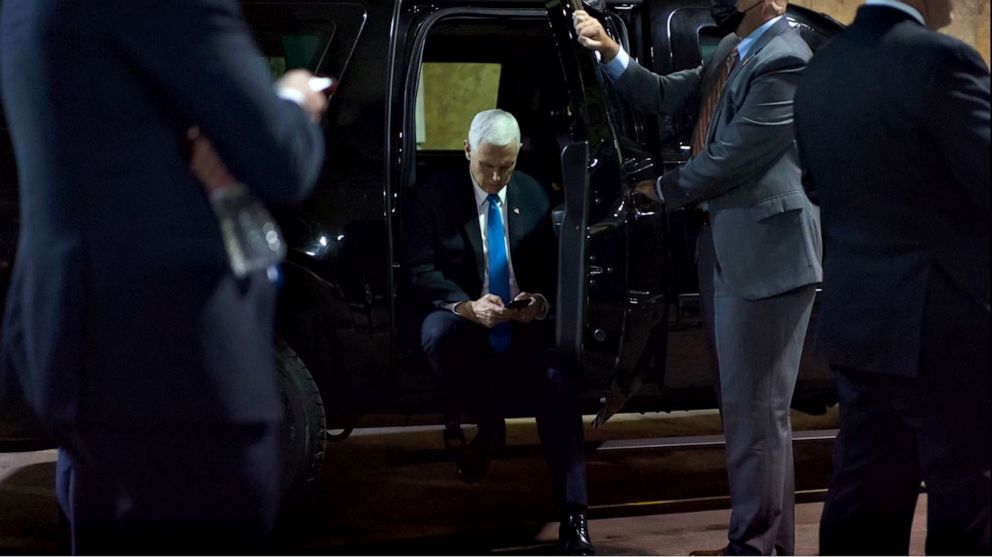 One new revelation was shared, however: Pence was within 40 feet of the mob that was pursuing him before he and his staff found shelter in the parking garage, with his lead counsel, Greg Jacob, saying they could hear the sound of the Trump supporters moving past the closed door they were behind.
Karl was finally able to share some of the photos he'd only been allowed to review during the research period for his book.
Minutes later, Pence and his family were evacuated to a loading dock beneath the Capitol complex. That night, Pence tweeted these photos from his loading-dock hideaway after the Capitol was cleared of rioters pic.twitter.com/2Dr2otsmKB

— Jonathan Karl (@jonkarl) June 15, 2022
The former Vice President's exact movements that day weren't known until Thursday's live January 6th Committee Hearing, which led some to remark that despite his ordeal, Mike Pence was no hero, and he could have prevented the day's violence by speaking out against Trump well before January 6th.
Mike Pence is not a hero. He did the right thing on January 6th but only after exploring every way to avoid doing so. He doesn't even have the guts to testify in front of the committee. #January6thCommitteeHearings

— Mary L Trump (@MaryLTrump) June 17, 2022
Mike Pence was afraid to get in a car with the United States Secret Service because he was in fear of what Donald Trump told them to do. But he will support Trump for president in 2024. That is the moral bankruptcy of this Republican Party.

— Ron Filipkowski 🇺🇦 (@RonFilipkowski) June 16, 2022
Mike Pence: "It's time to turn the page."

Bro, they tried to fucking hang you.

— John Collins (@Logically_JC) June 10, 2022