[WATCH] House Speaker Nancy Pelosi Visits Taiwan Despite Objections From China
House Speaker Nancy Pelosi arrived in Taiwan late Tuesday, making her the highest-ranking American official in 25 years to visit the self-ruled island claimed by China, which quickly announced that it would conduct military maneuvers in retaliation for her defiant presence.
Speaker Pelosi, who was greeted on the tarmac at Taipei's international airport by Taiwan's foreign minister and other Taiwanese and American officials, has caused additional tension between China and the United States with the visit because China claims Taiwan as part of its territory, and it views visits by foreign government officials as recognition of the island's sovereignty. Taiwan and China split during a civil war in 1949, but China claims the island as its own territory and has not ruled out using military force to take it.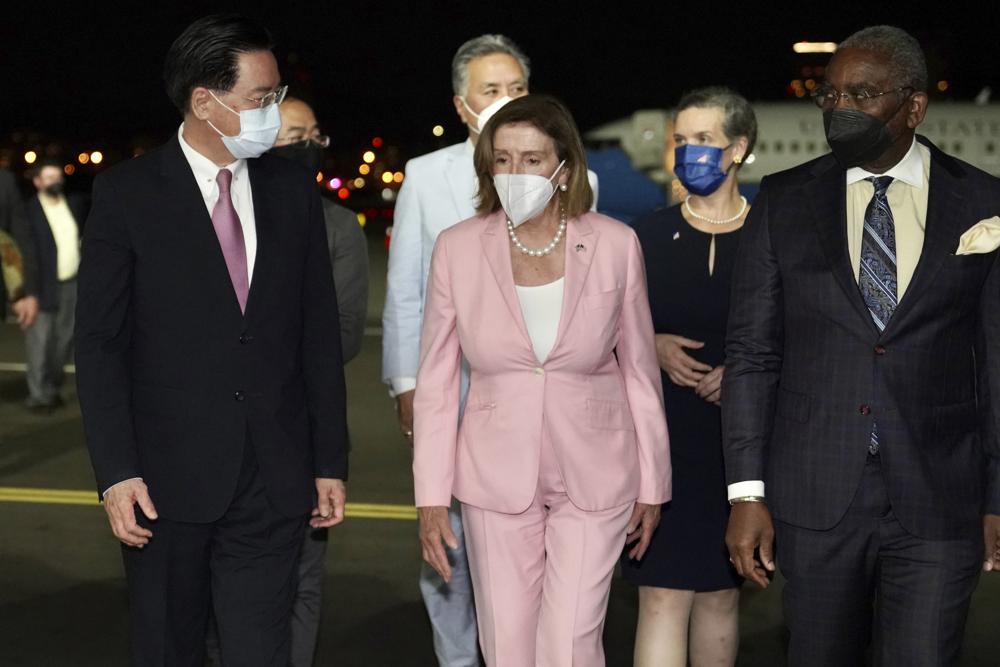 The Speaker framed her trip as part of a broader mission at a time when "the world faces a choice between autocracy and democracy." The Biden administration is fully supportive of the visit, which comes after she led a Congressional delegation to the Ukrainian capital of Kyiv in the spring, and it serves as another achievement in her lengthy career of promoting democracy internationally.
Our visit reiterates that America stands with Taiwan: a robust, vibrant democracy and our important partner in the Indo-Pacific. pic.twitter.com/2sSRJXN6ST

— Nancy Pelosi (@SpeakerPelosi) August 2, 2022
"We must stand by Taiwan," Speaker Pelosi declared in an opinion piece published by The Washington Post on her arrival in Taiwan. Citing the commitment that the U.S. made to a democratic Taiwan under a 1979 law, the Speaker wrote that "it is essential that America and our allies make clear that we never give in to autocrats."
The Washington Post just posted this op-ed by Speaker Pelosi. https://t.co/FVyYUlHzQo pic.twitter.com/PQqsNqf9uo

— Yashar Ali 🐘 (@yashar) August 2, 2022
Speaker Pelosi has a history of defying harsh government restrictions, both at home and abroad.
Some footage from the CNN archive of Pelosi unfurling a pro-democracy banner in Tiananmen Square in 1991 (alongside Reps. Ben Jones and John Miller) before Chinese officials interrupt pic.twitter.com/fmbSNry3bX

— Kevin Liptak (@Kevinliptakcnn) July 29, 2022
The Biden administration has repeatedly and publicly assured Beijing that the Speaker's visit would not signal any change in U.S. policy toward Taiwan. But that didn't stop China from demonstrating its displeasure with the visit.