[WATCH] Hillary Clinton: 'What's Left Of The GOP Must Stand Against Those Giving Aid To Putin'
People forget: Hillary Clinton was Secretary of State. You know, after she was a Senator and the First Lady. It's pretty definite she knows more about everything than most people, but especially Republican men, which is why they're terrified of her and have demonized her since the 90s. Oh, male fragility, you just ruin everything, don't you?
But let's not get on that tangent. We're here to talk about how Hillary Clinton has been right about everything regarding Donald Trump being "Putin's Puppet" and how everyone ignored her when she warned them where the country would end up with a compromised asset in the White House. SAY IT WITH ME NOW Y'ALL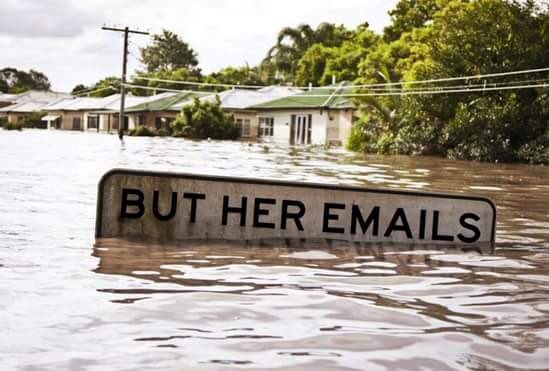 But ANWAY, Hillary went on "Morning Joe" Friday morning to talk about how we got here (PS, she already told us how this would play out, and she knows that you know, and she also knows that you know that she knew). What I love most about listening to Hillary Clinton is how fearlessly and confidently she destroys weak men, because she's not afraid of weak men. Hillary talked about what she called the Republican Party's "softness towards Russian President Vladimir Putin", and how "what's left of the Republican party" must stand up to those giving "aid and comfort" to leaders like Putin. And she knows you know who she's talking about.
"Maybe this terrible aggression by Putin will stiffen the spines of a lot of Republicans in office who understand you cannot continue to give Trump and his enablers a blank check because they will lead us to a very bad place." —@hillaryclinton pic.twitter.com/mYzohODGAa

— Morning Joe (@Morning_Joe) February 25, 2022
It's possible there were extra Band-Aids dispatched to the master suite at Mar-A-Lago Friday morning to staunch a very sudden orange-tinted nosebleed, because Madame Secretary said true stuff like Trump "plays right into the ambitions" of both Putin and Chinese President Xi Jinping "to undermine democracy" and "literally divide and conquer the West without ever invading us". See why Putin didn't want her in the White House? HILLARY BE KNOWING. White male fragility is only a blight on this whole planet, but it's fine, I'm not eating my left fist while typing with only my right hand or anything.
If #morningjoe would devote 5 minutes a day to a segment with @HillaryClinton just think about how much higher the collective IQ of our country could be. She has more intelligence, class, & patriotism than the entire Trump cult has combined. #HillaryClinton

— Nicole Hodges 🌈 (@nicoleshodges) February 25, 2022
This is what a Rightful 45th President says while being interviewed on TV where they can be seen and heard by others. I'll be over here pretending I didn't scream into the void of Twitter for all of 2015 and 2016 against Trump taking us to the brink of World War III by handing America to Putin. It's FINE.