[WATCH] Highland Park July 4th Parade Shooter Pleads Not Guilty
The man accused of killing seven people and wounding dozens more in a shooting at a July 4th parade in suburban Chicago pleaded not guilty on Wednesday, a week after prosecutors announced the 117 felony counts he faces in the premeditated attack.
Robert E. Crimo III appeared for a brief hearing in Lake County's circuit court to enter a formal plea to the 21 counts of first-degree murder, 48 counts of attempted murder, and 48 counts of aggravated battery representing those killed and wounded during the parade in Highland Park on Independence Day. The prosecutors had previously filed seven murder charges against the 21-year-old in the days following the shooting alleging Crimo intended to kill, caused death or great bodily harm, and took action with a strong probability of causing death or great bodily harm to the seven people who died.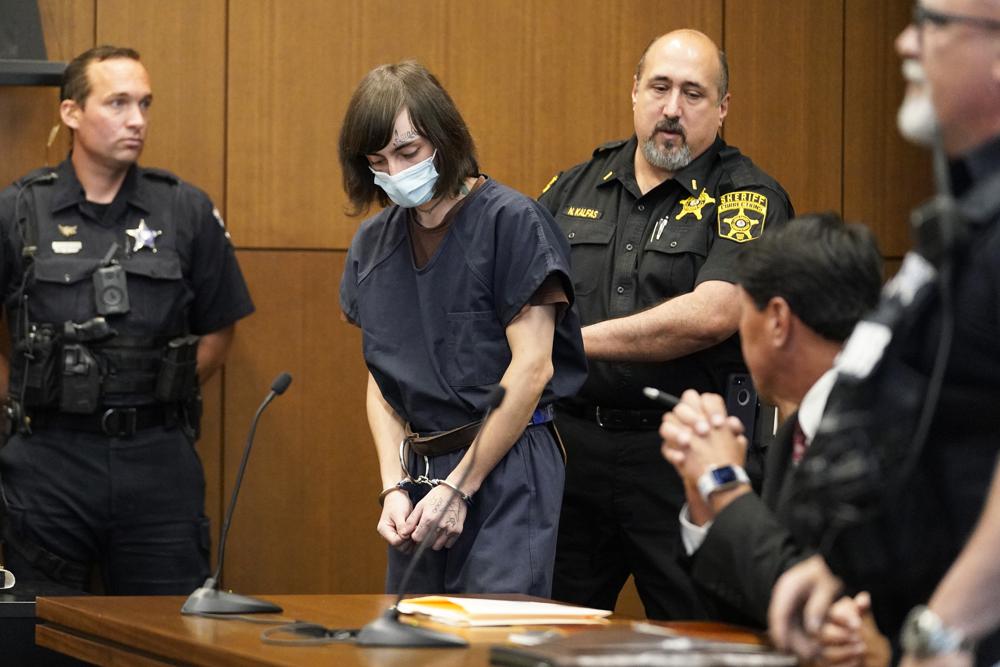 Prosecutors have said Crimo admitted to the shooting once police arrested him following an hours-long search for the gunman who opened fire from the rooftop of a building along the parade route. Crimo disguised himself in women's clothing and pretended to flee along with the crowd. He fled the scene and was later apprehended as he contemplated continuing his killing spree.
Accused July 4 shooter Robert E. Crimo III has pled not guilty to 117 felony counts.

7 people died and dozens more were wounded in the holiday attack pic.twitter.com/ii4kEcpedv

— Bloomberg Quicktake (@Quicktake) August 3, 2022
Authorities have said the wounded range in age from 8 to their 80s, including an 8-year-old boy who was paralyzed from the waist down when the shooting severed his spine. A 2-year-old boy whose parents were killed was found wandering through the carnage and has been adopted by his grandparents.
Chains on the ankles of the accused #HighlandPark shooter jangled as he shuffled into court. Victims' relatives turned to look, some keeping their eyes fixed on him during the hearing.
Crimo appeared calm, saying quietly he understood the charges. His parents sat nearby. https://t.co/989tLjb9PN

— Michael Tarm (@mtarm) August 3, 2022
Lake County prosecutors in late July announced that a grand jury had indicted Crimo on the charges.  Crimo is being represented by the public defender's office, which does not comment on its caseload.