[WATCH] GOP Senators Signal Support For Legislation Protecting Gay Marriage
Ten GOP senators are needed to join all 50 Democrats in order to overcome a legislative filibuster in support of the House-passed bill to codify same-sex marriage into federal law. While it's uncertain how many Republicans will support the bill, both GOP and Democratic senators said Wednesday they expect it could eventually win the 60 votes needed to pass.
At least five Republicans have said they will support or are likely to support the bill: Rob Portman of Ohio, Susan Collins of Maine, Ron Johnson of Wisconsin (likely), Lisa Murkowski of Alaska (likely), and Thom Tillis of North Carolina (likely). According to CNN, eight Republican senators have indicated they would vote "no," and oppose the same-sex marriage bill while fifteen Republican senators are thus far undecided or did not indicate their support for the House-passed bill.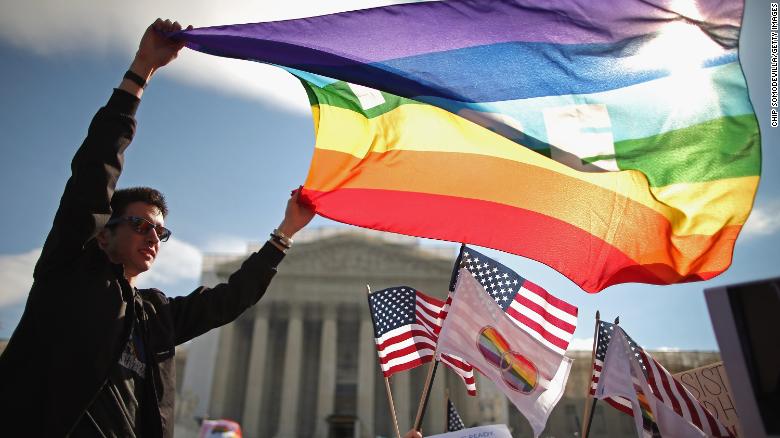 The issue of gay marriage has been a long-standing one in Washington, with Republicans historically obstructing what Democrats argued was a basic equal right. However, it also took decades of LGBTQ education and activism before Democrats in Congress were fully able to properly support and advocate for LGBTQ equality. Gay marriage became legal in all 50 states on June 26, 2015, during the Obama administration.
"I don't support gay marriage."

Yeah well I don't support you being in an unloving Hetero-normative marriage with kids who can't communicate their emotions because you're a bad parent but here we are.

— Olivia Julianna 🗳 (@0liviajulianna) July 20, 2022
The House vote happened amid worries among Democrats that the same conservative majority on the Supreme Court that recently took away the right to abortion will target same-sex marriage in the future. They've already passed similar legislation protecting contraception that 96% of Republicans voted against, so those worries seem fair considering the current mindset of the GOP.
Franklin Graham is commanding Congress to reject the "evil" protection of marriage equality. Gay marriage has been legal in the US since 2015. Here's a comprehensive list of the damage it's done, especially to devout Christians:

— Paul Rudnick (@PaulRudnickNY) July 22, 2022
Senate Majority Leader Chuck Schumer (D-NY) said he wants to bring the bill to the floor soon, but did not announce when he would schedule a vote. He added that he was "impressed by how much bipartisan support the bill got in the House." The Senate leaves for its August recess in two weeks, making it unlikely he will be able to get the floor time before then.