[WATCH] Ginni Thomas Said She 'Can't Wait' to Talk to the Jan 6th Committee. Now Her Lawyer Has 'Serious Concerns'
Ginni Thomas is married to a Supreme Court Justice who's probably fully aware of her activities regarding the plot to overturn the 2020 Presidential election. The January 6th House Select Committee has made it abundantly clear they want to speak with her. As recently as June 16th, Ginni (aka "Trump's Henchwoman") was acting so cool toward the Committee, butter wouldn't melt in her mouth. Thomas said she "can't wait to clear up misconceptions," suggesting she would comply with the panel's request to testify. So they sent one.
But now Ginni's new take is basically "Why do I need to do that?" and her lawyer is basically backing her up by saying, "Yeah, what do you even want from her?" Weird that they've changed things up after a few televised hearings, huh?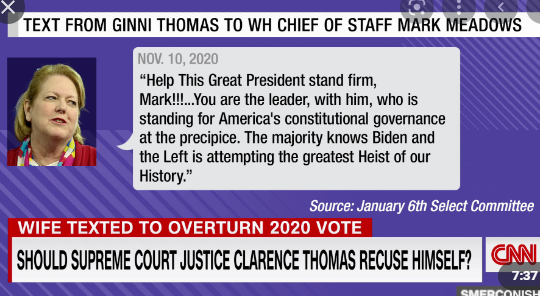 Ginni's lawyer Mark R. Paoletta sent a letter on Tuesday in which he told the Committee: "I do not understand the need to speak with Mrs. Thomas." No, really, he wrote that for real and should be disbarred, but what do I know? Look at these criminals making demands of a Congressional panel: "Before I can recommend that she meet with you, I am asking the Committee to provide a better justification for why Mrs. Thomas's testimony is relevant to the Committee's legislative purpose." I mean, you can just read everything we've written about her on this site, Palooka. If you're called anyone's "Henchwoman," you're up to NO GOOD.
Who thinks Ginni Thomas should have to testify live on television?

Please retweet & quote retweet#StopProtectingGinniThomas

New from @donwinslow

— Eleven Films (@Eleven_Films) June 29, 2022
If she's innocent, let her show up and be sworn in. I'm done with these traitors pretending they didn't commit treason for Trump. Oh, and the "serious concerns" Ginni's lawyer has are probably that he'll end up in prison right along with her for abetting treason.