[WATCH] Former Twitter Employee Testified Trump Would've Been Suspended For Extremist Tweets Much Sooner 'If He Was Anyone Else'
A former Twitter employee told the January 6th House Select Committee that he "pleaded with management" to consider a "stricter" moderation policy in the months leading up to the January 6th Capitol riot, but the company "chose not to act."
During taped testimony at the latest hearing televised on Tuesday, the former employee, whose face and voice were both obscured to protect his identity, said he repeatedly raised concerns after Donald Trump said the extremist organization Proud Boys should "stand back and stand by" at his Sept. 29, 2020, presidential debate with Joe Biden. Despite internal worries, no action was taken to change policy because Twitter "relished in the knowledge that they were also the favorite and most used service" by Trump, the former employee said.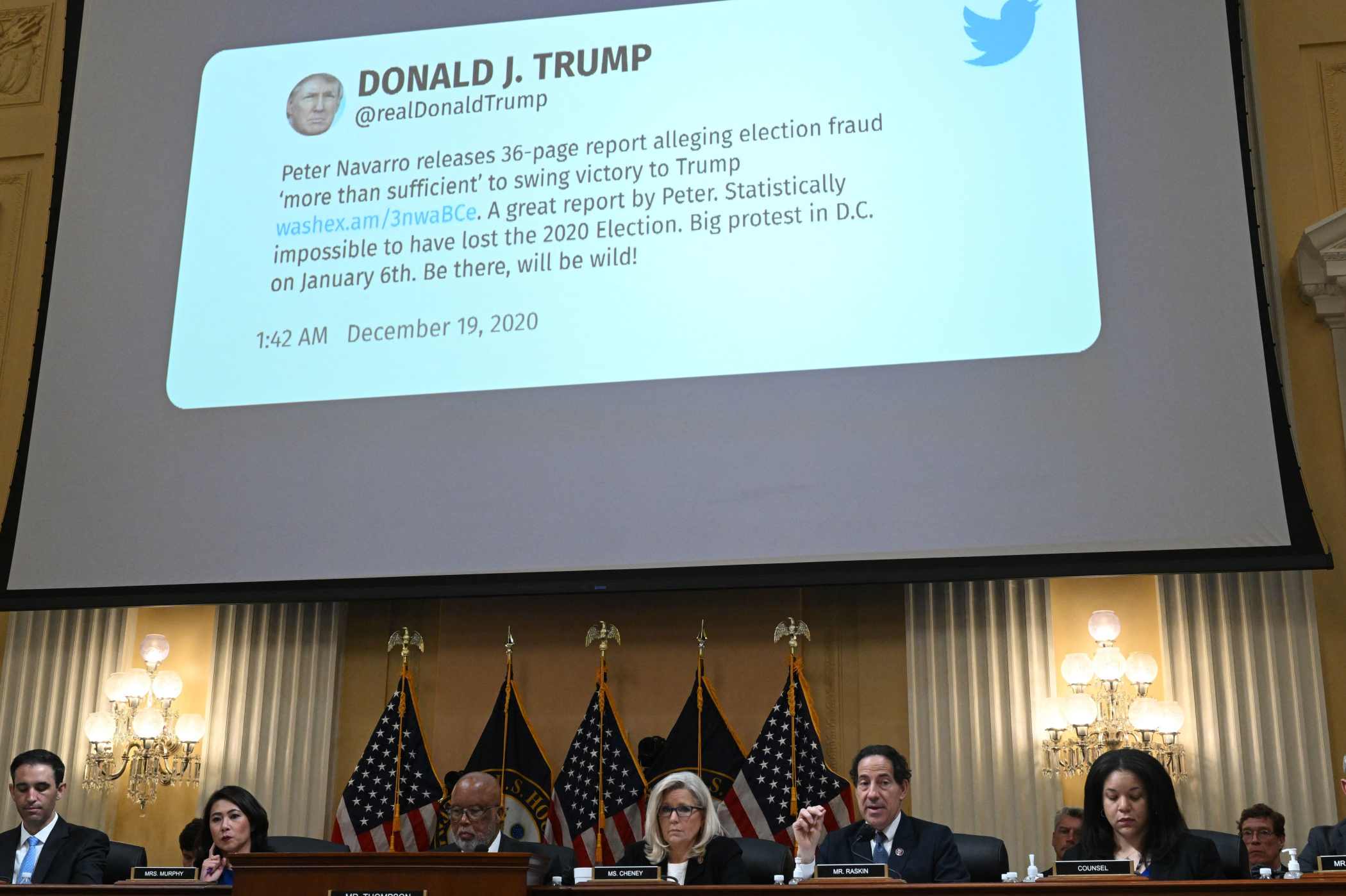 The former employee's testimony was vital to show that Trump had used his Twitter account to draw hundreds of thousands of people to Washington and incite potential violence. "I had been begging… and attempting to raise the reality that… if we made no intervention into what I saw occurring, people were going to die," testified the ex-employee.
I mean, we literally just heard a former Twitter employee lay out how Big Tech protected Trump but, hey, don't let facts get in the way of your gaslighting… https://t.co/Mjxha7A1TP

— Mehdi Hasan (@mehdirhasan) July 12, 2022
The ex-employee also testified that Trump's early-morning tweet on December 19, 2020, calling for a rally in Washington on January 6, 2021, to dispute the results of the 2020 presidential election produced threatening responses that "felt as if a mob was being organized." Following Trump's tweet, far-right conspiracy theorists Alex Jones and Ali Alexander, among others, urged Trump supporters to show up on January 6th, while others posted on message boards advocating violence against police guarding the Capitol.
We have felt so strongly that Twitter allowed to Trump to start coordinating #Jan6 and doing nothing as we reported every tweet.

Talking directly to his audience, they saw that threat loud and clear at Twitter but reveled in the attention of Trump allowing this to play out. pic.twitter.com/wn1eDid3Yz

— 🇺🇦Skyleigh Heinen🇺🇸 (@Sky_Lee_1) July 12, 2022
In a statement to the media, Jessica Herrera-Flanigan, Twitter's vice president of public policy, said: "We are clear-eyed about our role in the broader information ecosystem in regards to the January 6th attack on the U.S. Capitol, and while we continue to examine how we can improve moving forward, the fact remains that we took unprecedented steps and invested significant resources to prepare for and respond to the threats that emerged during the 2020 U.S. election."