[WATCH] Former Cops Sentenced For Violating George Floyd's Civil Rights
Two former Minneapolis police officers who were convicted of violating George Floyd's civil rights were sentenced to lighter terms than recommended in sentencing guidelines after making allowances for their personal situations.
U.S. District Judge Paul Magnuson sentenced J. Alexander Kueng to three years in prison and Tou Thao to 3½ years for violating Floyd's rights in the May 25, 2020, killing in which then-Officer Derek Chauvin pinned Floyd's neck with his knee for more than nine minutes as the 46-year-old Black man said he couldn't breathe. Kueng pinned Floyd's back, Thao held back concerned bystanders, and a fourth officer, Thomas Lane (who was sentenced last week to two years) held Floyd's feet. Floyd died at the scene after Chauvin (who is currently serving 21 years) and the others refused medical attention for him.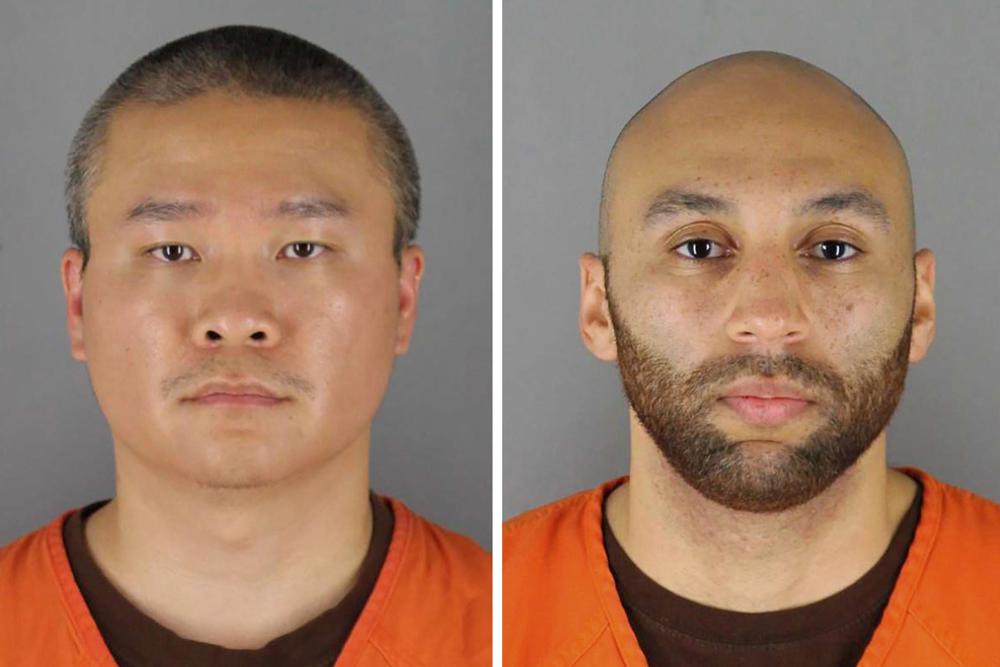 Sentencing guidelines on the federal counts called for 4¼ to 5¼ years for Kueng and 5 ¼ to 6 ½ years for Thao. For both men, prosecutors argued for sentences within that range or longer, arguing in Kueng's case that he "didn't say a word" as Floyd lay dying. They also disputed that Thao's role was minor, with the prosecution saying he had "a bird's-eye view of what was going on" with Floyd pinned to the pavement, and had "years on the force" that meant he should have known better. She said Thao sometimes looked directly at Floyd and at times had bystanders telling him exactly what was happening. Instead, Judge Magnuson portrayed Keung as "a rookie cop" and Thao as "a good police officer, father, and husband" at the sentencing and handed down the shorter sentences.
Former Minneapolis police officer Thomas Lane has been sentenced to 2.5 years in prison for violating George Floyd's civil rights — a term Floyd's brother called "insulting." https://t.co/7KVNvDckm4 pic.twitter.com/tIU9zT84yy

— CBS Mornings (@CBSMornings) July 22, 2022
Both men are due to report to federal prison on October 4th.