[WATCH] Drag Queen Claps Back at Kari Lake Over Former Friendship
Guess what happens when you cross a drag queen? Henny, you get dragged, that's what.
Drag queens are suddenly under fire by the right for *checks notes* reading to little kids at brunch? Okay, sure, that's a thing to be mad about. Were you not invited to Drag Brunch, sis? Hold on, I think I found your reservation. It's Bitter, party of one, do I have that correct?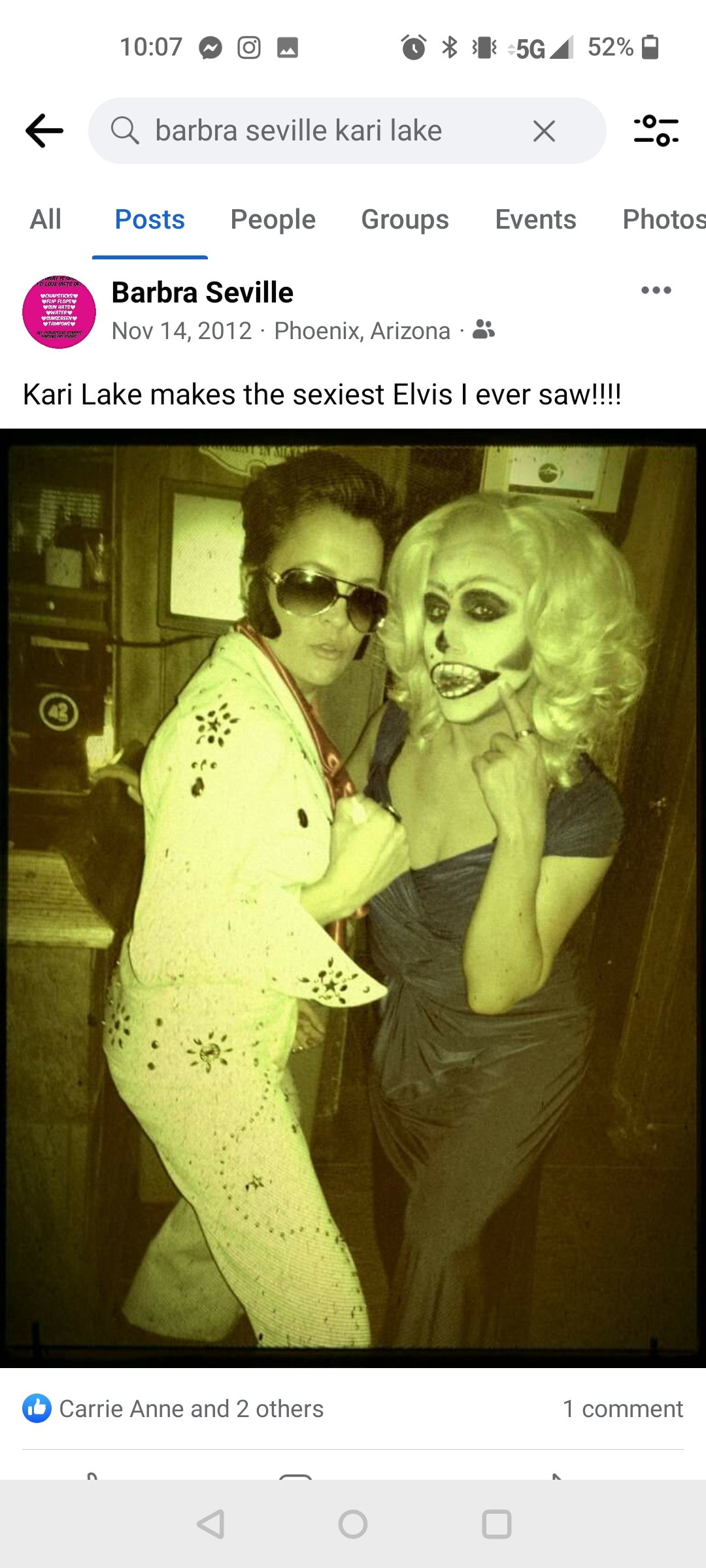 Drag queens are a pure delight, some of the funniest and most family-oriented people I've ever known. But hey, Republicans are supposed to be afraid of whatever they don't understand instead of trying to understand it. Or, they decided that something they used to be okay with is no longer okay, because they're a Qrazy Nazi who's given herself over to Trump. If that sounds oddly specific, that's because I'm specifically talking about Kari "KKKari LaKKKe" Lake, who's trying to out-Eva Braun her fellow MAGA Qrazies like the Lauras Loomer and Ingraham. Kari is the latest Trumppet trying to dismantle our voting system from within, but also she hangs out with Nazis now instead of drag queens.
Ethan Schmidt, self-proclaimed "good friend" of Republican gubernatorial candidate Kari Lake, doubles down on threat to hunt LGBT supporters and non-binary people.

Schmidt was recently banned from all Target stores nationwide. pic.twitter.com/Z33HlaWao3

— PatriotTakes 🇺🇸 (@patriottakes) June 21, 2022
KKKari is playing to the white nationalist base and will also probably call for a "full forensic audit" of her race when she loses, because Nazis and traitors aren't the people you should be hanging out with. She recently tweeted, "They kicked God out of schools and welcomed the Drag Queens. They took down our Flag and replaced it with a rainbow. They seek to disarm Americans and militarize our Enemies. Let's bring back the basics: God, Guns & Glory." And one drag queen who knew Kari's truth was all, OH NO YOU BETTAH DON'T, because they used to be besties, henny.
3 of 4 When @KariLake took a hard turn to the right, I stayed in contact with her. She even thanked me for it. These messages on FB are gone, because she blocked me on her official page. She forgot to block me on private page. pic.twitter.com/WFawoa6Jsg

— Barbra, Please! (@thebarbra1) June 18, 2022
Oh yes, we have ALL THAT TEA thanks to Kari's ex-friend and Phoenix drag legend Barbra Seville, who boiled up a big ol' kettle and then spilled that she and Kari used to be besties back in the day. The former TV news anchor regularly attended drag shows and even hired Barbra (aka Richard Stevens) to dress as Marilyn Monroe at a private party and brought her young daughter. Stevens posted photos on Instagram of Lake posing with drag queens and screenshots of his conversations with her on Twitter.
Oh hey KKKari LaKKKe, what's changed since you happily posed with these fabulous drag queens? I can Nazi what might have gone wrong with you, but it's Qwhite troubling #LouderThanMAGA

@KariLake https://t.co/0CkGQDD3Yf

— Tara Dublin ☮️🇺🇦🌻 (@taradublinrocks) June 21, 2022
Kari, if you're able to stand after Barbra knocked you down like that, you must now SASHAY AWAY.