[WATCH] Climate Emergency: Europe Burns Under Record Heat As Scientists Say We're Past the Point of Finding Solutions
It's like something from a disaster movie, but the images are all too terrifyingly real. Wildfires are raging across Europe as the continent broils under record-breaking temperatures, with many countries sweltering in triple-digit heat for the first time in recorded history.
The unusually hot and dry weather triggered wildfires from Portugal to the Balkans and led to hundreds of heat-related deaths. Images of flames racing toward a French beach and Britons sweltering while seeking relief near the ocean are just some of the footage causing growing concern about global climate change. The U.K. Met Office weather agency registered a temperature of 40.3 degrees Celsius (104.5 degrees Fahrenheit), which broke the previous record–which had been set earlier that same morning.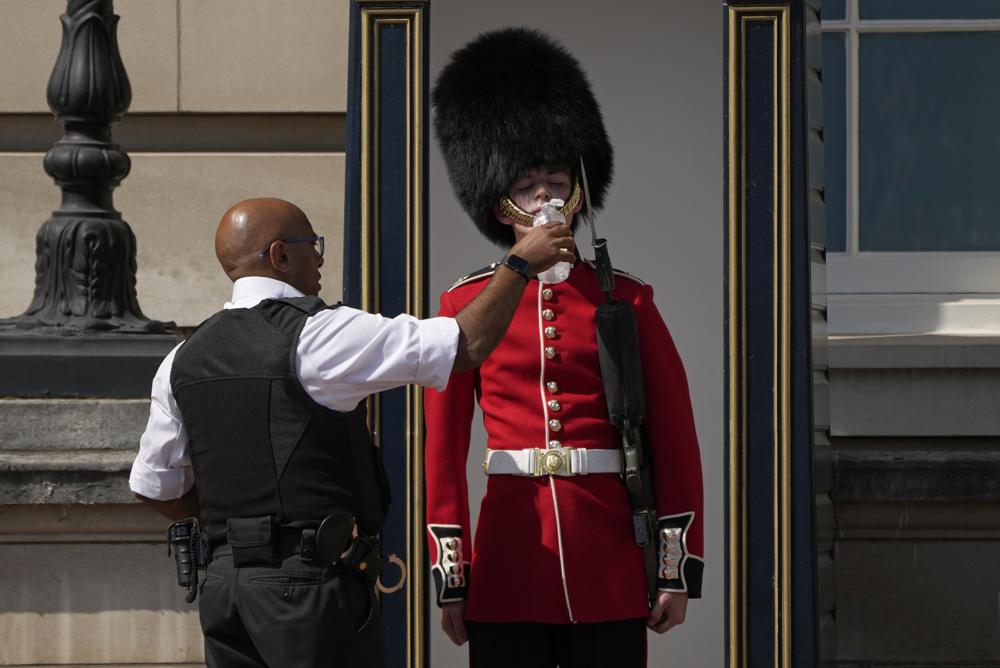 In the Gironde region of southwest France, two massive fires feeding on tinder-dry pine forests also have forced tens of thousands of people to flee homes and summer vacation spots since they broke out on July 12th.
Southern Europe burnt with wildfires as a heatwave sent temperatures soaring through the continent, while Britain headed for its highest temperature on record https://t.co/MJ8sT8O1Sd pic.twitter.com/MGHttpJIZn

— Reuters (@Reuters) July 19, 2022
Europe isn't an anomaly, of course; global temperatures have been steadily rising over the last few decades, and it's impossible to think it's not due to humans. The problem is that it's more difficult to implement meaningful climate action legislation amid government obstruction and pushback.
You know all of those movies where the scientists scream at the government to do something because the planet is going to be destroyed if we don't do something because humans destroyed the climate?

That. 🤬#ClimateEmergency #ClimateActionNow @UNFCCC https://t.co/oVjgsOm8hF

— Tara Dublin (@taradublinrocks) July 18, 2022
The Climate Action Tracker, which analyzes nations' climate targets, carbon emissions, and policies compared to the goals of the 2015 Paris Agreement, describes the actions of the world's top two carbon polluters, China and the U.S., as well as Japan, Saudi Arabia, and Indonesia, as "insufficient." It calls Russia and South Korea's climate policies "highly insufficient," and Iran comes in as "critically insufficient." No. 3 emitter India "remains an enigma," regarding its climate plan, according to the agency.
Thanks to @MSNBC @ChrisJansing for having me on to discuss the #globalheatwave.

The impact of the climate crisis on our daily lives is no longer possible to ignore. We must act strategically & intentionally to hinder any further consequences.@Timodc @SkyNews @WeDontHaveTime pic.twitter.com/KwGsMYNtlQ

— Dr. Sweta Chakraborty (@swetac) July 19, 2022
Climate scientist Dr. Sweta Chakraborty joined an MSNBC panel on climate action, where the general consensus seemed to be that we might be too late to reverse the impact of climate change at this point. "We need to mitigate against worst-case warming scenarios because at some point we're not going to be able to find solutions to this runaway heat and to the many impacts of climate change that are ripple effects from this temperature warming," says Dr. Chakraborty. Watch the sobering discussion, below.