[WATCH] Biden Boom: June Jobs Report Shows Employers Just Keep Hiring Despite Other U.S. Financial Woes
According to the monthly jobs report from the Bureau of Labor Statistics released Friday, the U.S. economy added 372,000 jobs in June, outpacing expectations from a surprise boost in hiring which signals that the labor market remains robust despite recession fears.
The unemployment rate held steady at 3.6%, still close to the 52-year low last reached in the months before the pandemic hit. The strongest new job gains for June came from the professional and business services, leisure and hospitality, and health care industries, with notable increases in areas such as food services and warehousing and storage as the summer tourist industry struggles to break even in the third year of the pandemic.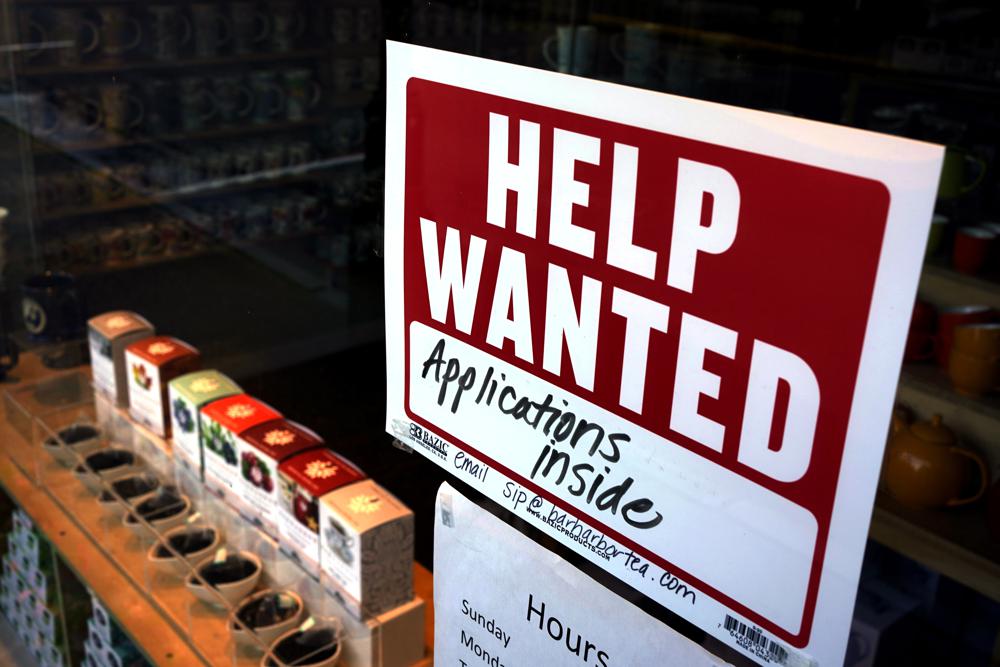 The American job market has staged a remarkable comeback from the depths of the COVID-19 recession in the spring of 2020. In March and April of that year, the United States lost a staggering 22 million jobs. Since the Biden Administration began, unemployment numbers have steadily dropped, hitting a historic low not seen since 1969.
BREAKING: Pres. Biden hails stronger than expected jobs report: "Our private sector has now recovered all of the jobs lost during the pandemic, and added jobs on top of that." https://t.co/Bgzam77fI9 pic.twitter.com/NJZwJWoDs2

— ABC News (@ABC) July 8, 2022
American factories added 29,000 jobs last month, restoring manufacturing payrolls to nearly 12.8 million, just above pre-pandemic levels. The nation is now just 524,00 jobs short of the number it had in February 2020, just before COVID erupted. Counting last month's hiring, in fact, the private sector has regained all the jobs it lost to the pandemic recession. The remaining shortfall resides entirely on government payrolls.
Strong jobs report: The US added 372,000 jobs in June and the unemployment rate remains a low 3.6%.

Even Fox Business: "That doesn't look like an economy in recession to me." pic.twitter.com/9AdDkbqP5k

— The Recount (@therecount) July 8, 2022
Average hourly wages rose 0.3% from May to June and 5.1% over the past year. The year-over-year gain was the lowest since December. And it wasn't nearly enough to keep up with the 12-month jump in consumer prices, which reached a 40-year high of 8.6% in May.
The Last Thing before we go…. Jobs. There is actually good economic news out there and I'm here to report it to you. @11thHour pic.twitter.com/Kjj7PPq05T

— Stephanie Ruhle (@SRuhle) July 7, 2022
As the COVID-19 threat recedes — or seems to — consumers have been shifting their spending away from manufactured goods and toward the services they had to forgo while hunkered down at home. Restaurants, bars, and hotels, devastated in the early days of the pandemic, are now on a hiring spree.
You won't see this FACT on Fox "News"! With today's jobs report, Pres. Biden has BEAT TFDP's private sector employment… in just a year and a half, and after a devastating pandemic! pic.twitter.com/miOF3EBvFi

— Henry (@funguy6113) July 9, 2022
Eating and drinking establishments added nearly 41,000 jobs last month. Hotels tacked on nearly 15,000. Payrolls in both businesses, though, remain well below pre-pandemic levels as many who found remote jobs are either reluctant or unwilling to return to working in the public sector.