[WATCH] Anita Hill Says There's 'Probably Plenty Of Evidence Of Conflict Of Interest' For Clarence Thomas
In 1991, Anita Hill became the center of the contentious Senate confirmation hearings for Supreme Court Justice Clarence Thomas after an FBI report about her accusations of sexual harassment was leaked to the press. She later testified before Congress that Thomas had repeatedly sexually harassed her while she was his subordinate and engaged in inappropriate workplace behavior. Thomas was ultimately confirmed, while Hill found herself the subject of public scrutiny thanks to an active smear campaign from the right.
In the years that have since elapsed, Hill has gone on to a prestigious career in law and academia, but her name will forever be tied to both Clarence and Ginni Thomas, who is now a public target herself for her role in the attempt to overturn the 2020 Presidential election. Ginni Thomas even left Hill a voicemail in 2010 asking her to apologize to her husband for her accusations. "I would love you to consider an apology sometime and some full explanation of why you did what you did with my husband," Ginni Thomas said in the voicemail, People reported. "So give it some thought and certainly pray about this and come to understand why you did what you did. Okay, have a good day."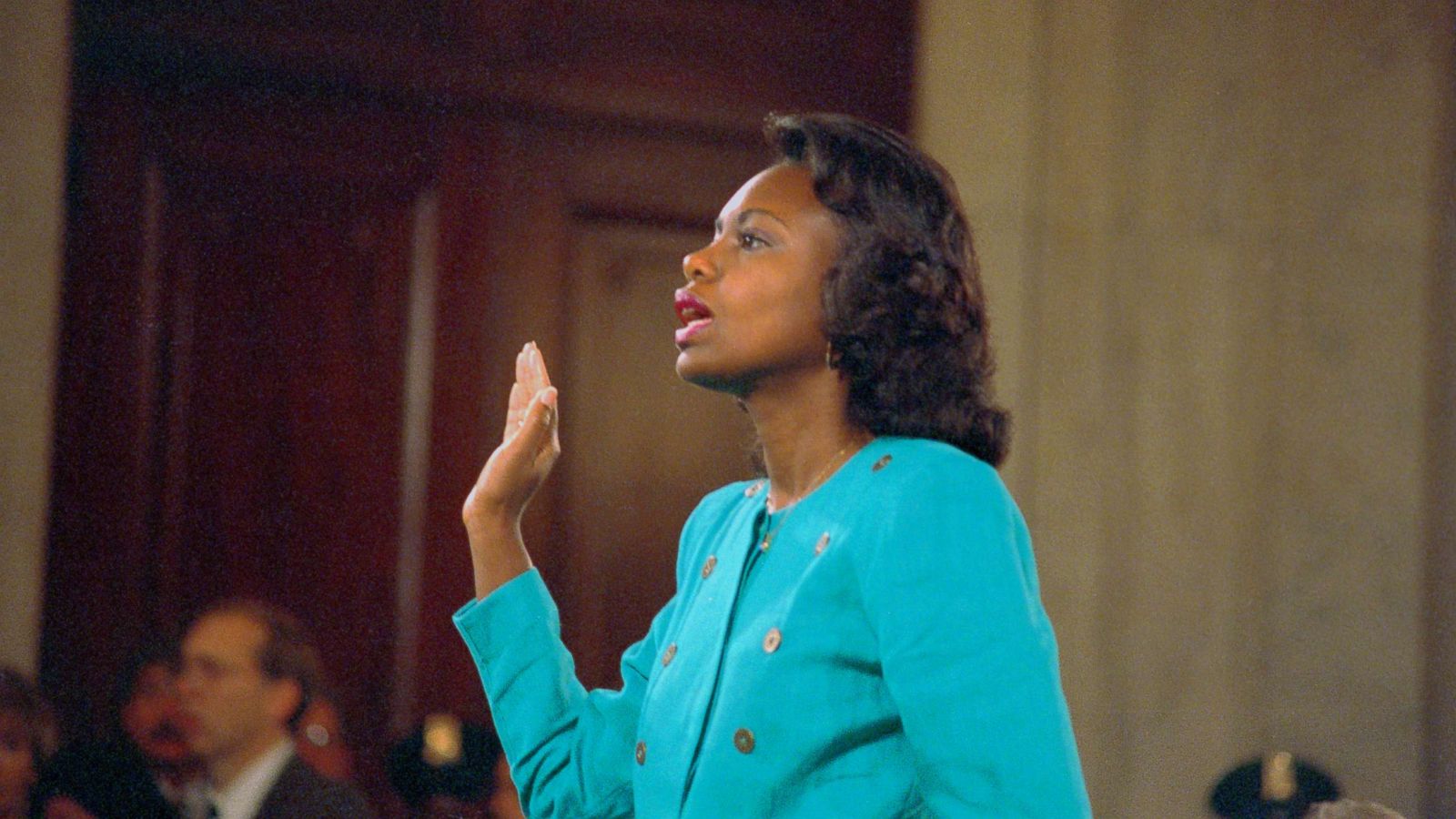 Hill, however, did not accept the apology, saying: "I appreciate that no offense was intended, but she can't ask for an apology without suggesting that I did something wrong, and that is offensive."
So let me make sure we're clear that it was civil rights lawyers who have been ringing the alarm for DECADES. When many focused on Roberts' brilliance & charm. When we took heat from our own community & opposed Justice Thomas BEFORE the Anita Hill allegations.

— Sherrilyn Ifill (@Sifill_LDF) June 28, 2022
Anita Hill spoke with Andrea Mitchell about the Thomases, and how Clarence might know more than he's letting on. "There's probably plenty of evidence of conflict of interest," says Hill. "There need to be in place some systems for requiring a recusal when there is an obvious conflict or a semblance of conflict."
On Clarence Thomas writing that the court should reconsider other decisions based on privacy protections, @AnitaHill: "I think what you heard from Clarence Thomas really is probably in the back of mind of other justices on the court." #AMRstaff

— Andrea Mitchell (@mitchellreports) June 29, 2022
Watch the full discussion, which also includes the Supreme Court's Roe v Wade decision, below.