[WATCH] Akron Imposes July 4th Curfew Amid Jayland Walker Protests
Across the United States, a nation already in turmoil over the Supreme Court rulings on abortion and guns as well as hearings on the January 6th insurrection saw its July 4th celebrations dampened even further by deadly gun violence in Highland Park, Illinois. Meanwhile, the threat of protests loomed in Akron, Ohio in the wake of the police shooting death of Jayland Walker, an unarmed Black man who suffered at least 60 gunshot wounds.
Protests had begun on Sunday soon after police released officers' body camera footage of the June 27th shooting and threatened to grow large enough that officials set a 9 p.m. curfew on Monday for downtown Akron. Local officials also canceled a fireworks show in the wake of looming protests, although Sunday's gathering had ended without incident.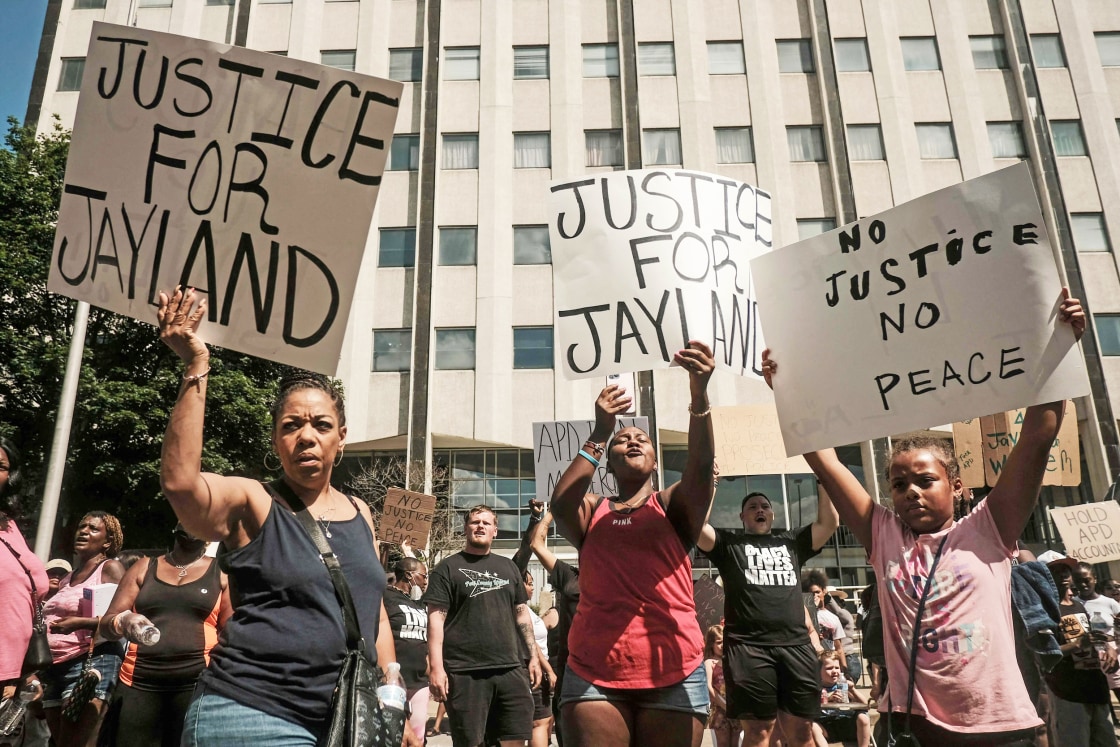 Police body camera videos show what unfolded after the roughly six-minute pursuit. Several shouting officers with guns drawn approach the slowing car on foot, as it rolls up over a curb and onto a sidewalk. A person wearing a ski mask exits the passenger door and runs toward a parking lot. Police chase him for about 10 seconds before officers fire from multiple directions, in a burst of shots that lasts 6 or 7 seconds.
The death of Jayland Walker is heartbreaking. There is simply no justification for shooting 90 rounds during a stop for an alleged traffic violation. We need the George Floyd Justice in Policing Act signed into law. pic.twitter.com/cvdEj0Rdw3

— Rep. Ro Khanna (@RepRoKhanna) July 3, 2022
While Mayor Horrigan praised protesters for their initial "peaceful" demonstration that "did not escalate to violence and destruction," he also said the Monday night curfew was necessary due to new threats of violence and property damage in the northeast Ohio city's downtown district. Late Sunday, police in full riot gear fired a dozen tear gas canisters to disperse a handful of protesters outside the justice center.
some of the same people who cheered SCOTUS's ruling because the right to carry a gun… are now justifying shooting Jayland Walker 60 times because he may have been carrying a gun

— josie duffy rice (@jduffyrice) July 4, 2022
Akron police are conducting an internal investigation about whether the eight officers involved violated department rules or policies.