[WATCH] ABC's Jon Karl Crushes Chris Christie Over Kevin McCarthy Crisis
Fresh off accepting an award for his journalistic prowess at Saturday night's White House Press Correspondents Dinner, ABC News host Jonathan Karl showed just why he's so highly regarded among his peers as he took down former New Jersey Governor Chris Christie.
During the Sunday panel discussion, Christie argued that reports claiming House Minority Leader Rep. Kevin McCarthy (R-CA) called for Donald Trump to resign after January 6th were untrue. According to Christie, McCarthy said that the resignation should only occur if the Senate had the votes to convict Trump.
Christie loves to play fast and loose with the truth, and if you don't believe this, he has a bridge to sell you and a beach to prevent you from enjoying.
What's Chris Christie's new book called?
"Life's a Beach?" pic.twitter.com/mx4iorBYp1

— 💀DeathMetalViking💀 (@DeathMetalV) June 29, 2021
Anyway, Christie tried to employ the old "These aren't the droids you're looking for" Jedi mind trickery that doesn't actually work for Republicans or anyone else not in a Star Wars movie. Karl insisted that the words McCarthy said about Trump had been accurately reported, and he was a whole lot nicer about it than Christie deserved, even addressing him as "Governor" even though he hasn't been the Governor of anything except his own Otisburg since he left office in 2018.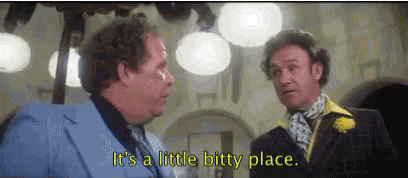 Anyway, Jon Karl spoke some truth and Chrissie didn't like it. "With all due respect, Gov. Christie, I don't think you're characterizing what was on that tape accurately," Karl said. "There's no way to listen to that tape and think that Kevin McCarthy told the truth. That tape, you hear Kevin McCarthy saying I've had it with that guy, referring to Donald Trump." Karl then truthsplained it again to Christie, in case he missed any of those subtleties. "You hear Kevin McCarthy say he's going to call Donald Trump and his recommendation would be that he resign," Karl insisted. Christie seal-barked a lot but Karl refused to back down. "It is true!" Karl said.
Truth is so hard, Otis, we know. You say it sometimes, but then you forget you're not supposed to.
Donna Brazile deserve a pay raise for getting Chris Christie together. #ThisWeek pic.twitter.com/NXM45shPRN

— The Chanteezy For Real ♉️ (@iamchanteezy) May 1, 2022