[WATCH] 'A Perfect Call'? Brad Raffensperger and Gabriel Sterling Testify to Trump's Election Fraud Attempts in Georgia
The wheels of justice might move at a glacial pace, but the nation finally heard from Georgia Secretary of State Brad Raffensperger on Tuesday regarding the "perfect" phone call where Donald Trump tried to gaslight him into "finding 11,780 votes." Joined by Georgia's top election official, Chief Operating Officer Gabriel Sterling, Raffensperger's testimony before the January 6th House Select Committee was a  meticulous walk through the 67-minute-long phone call where Trump repeated his claims that he had won, while Raffensperger reiterated that he had not.
Trump knew he had lost Georgia, both men testified, yet continued to push his claims of fraud both there as well as in Arizona. Both men also spoke to the harassment they each received at the hands of Trump's supporters, who not only threatened them, but their families as well.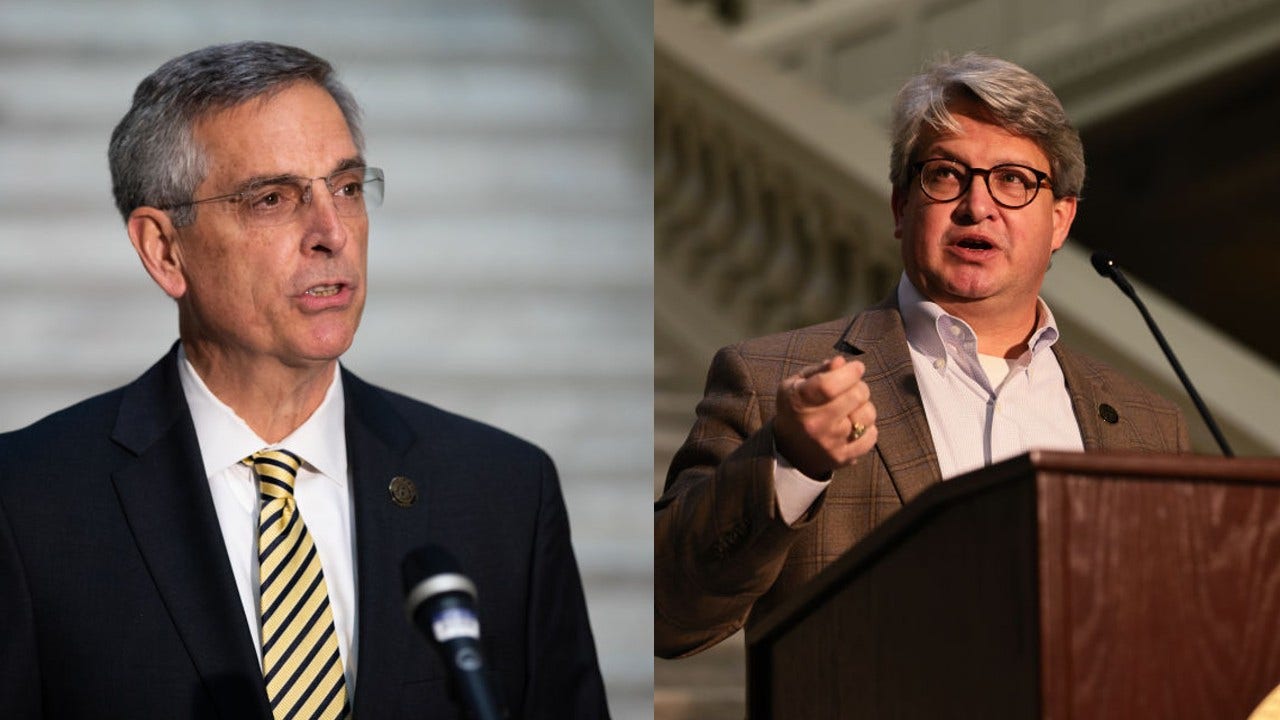 Their detailed testimonies, which included audio clips of Trump growing increasingly agitated the longer he was on the call, highlighted the illegality of Trump's actions, which are also being investigated by the Fulton County District Attorney, Fani Willis. The Special Grand Jury in that case has already sent out subpoenas to several key witnesses, and Willis has indicated she may be ready to bring criminal charges against Trump and Sen. Lindsey Graham (R-SC), who had made his own separate phone call. Oddly, Graham's call was not discussed during Tuesday's hearing.
A quick refresher on Gabriel Sterling

— Gabe Sanchez  (@iamgabesanchez) June 21, 2022
The hearing also featured emotionally compelling testimony from Georgia election workers Shaye Moss and her mother, "Lady Ruby" Freeman, who were targeted by Trump when he pushed a false conspiracy theory about the two Black women throwing out thousands of his votes.
Georgia election workers Shaye Moss & her mother, Ruby Freeman (sitting just behind her), were so terrorized & traumatized by Trump voters from all over the country that they had to go into hiding #January6thCommitteeHearings pic.twitter.com/hjUZ4iCxNW

— Tara Dublin ☮️🇺🇦🌻 (@taradublinrocks) June 21, 2022
The Committee's next televised hearing is scheduled for Thursday at 12 pm PST/ 9 am EST. Watch Raffensperger and Sterling testify, below.
Watch their full testimony, below.