Ukraine's Zelenskyy Calls On Putin to Meet As Their Countries Edge Closer to War No One Wants
https://twitter.com/cwebbonline/status/1495116983745998851
Ukrainian President Volodymyr Zelenskyy has called for Russian President Vladimir Putin to meet him and seek a peaceful resolution to the current crisis between the two countries that has the entire world watching.
Zelenksyy, facing a sharp spike in violence in and around territory held by Russia-backed rebels and increasingly dire warnings that Russia plans to invade, spoke hours after separatist leaders in eastern Ukraine ordered a full military mobilization on Saturday while Western leaders made increasingly dire warnings that a Russian invasion of its neighbor appeared imminent.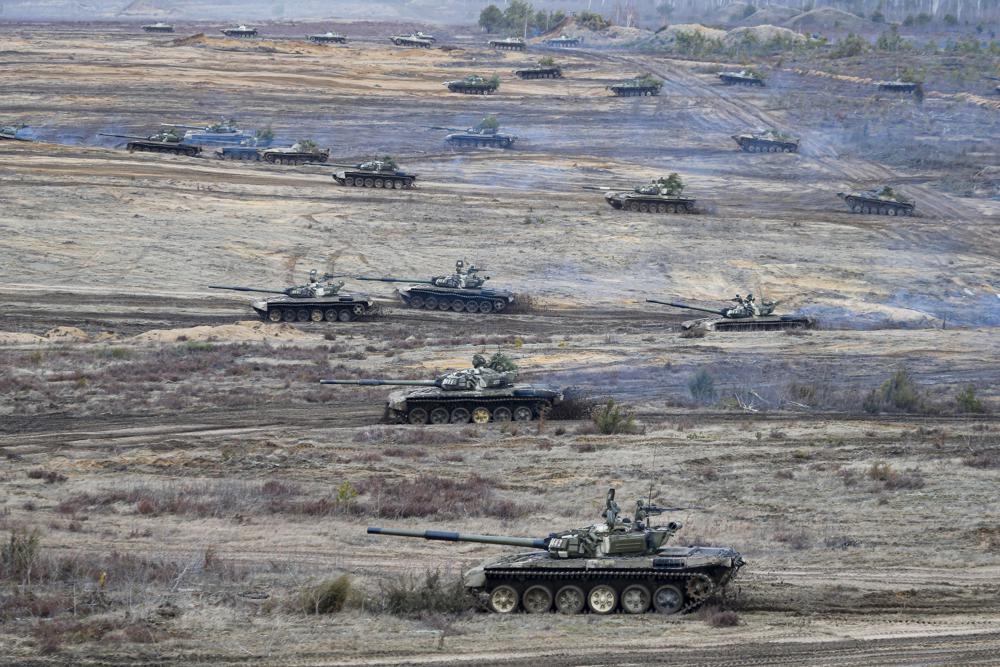 In new signs of increasing fears that a war could start within days, Germany and Austria told their citizens to leave Ukraine. German air carrier Lufthansa canceled flights to the capital, Kyiv, and to Odesa, a Black Sea port that could be a key target in an invasion. NATO's liaison office in Kyiv said it was relocating staff to Brussels and to the western Ukraine city of Lviv. Meanwhile, top Ukrainian military officials came under a shelling attack during a tour of the front of the nearly eight-year separatist conflict in eastern Ukraine. The United States and many European countries have alleged for months that Russia, which has moved about 150,000 troops near the Ukrainian border, is trying to create pretexts to invade. "They are uncoiling and are now poised to strike," U.S. Defense Secretary Lloyd Austin said Saturday during a visit to Lithuania.
In the face of Russia's military buildup, the United States stands with Ukraine. As I told President Zelenskyy in Munich, we are committed to Ukraine's sovereignty and territorial integrity. pic.twitter.com/mu7NqVgblT

— Vice President Kamala Harris (@VP) February 19, 2022
"I don't know what the president of the Russian Federation wants, so I am proposing a meeting," Zelenskyy said at the Munich Security Conference, where he also met with U.S. Vice President Kamala Harris. Zelenskyy said Russia could pick the location for the talks. "Ukraine will continue to follow only the diplomatic path for the sake of a peaceful settlement."
There was no immediate response from the Kremlin, but the Associated Press reported that Russia conducted massive nuclear drills on Saturday. The Kremlin said Putin, who pledged to protect Russia's national interests against what it sees as encroaching Western threats, was watching the drills together with Belarusian President Alexander Lukashenko from the situation room.
President Zelenskyy speaking at the Munich Security Conference a few minutes ago.

"There is no such thing as 'It is not my war' in the 21st century…This is not about war in Ukraine. It is about war in Europe…Action is needed. The world needs this action. Not just Ukraine." pic.twitter.com/vTJvhshAck

— Bill Kristol (@BillKristol) February 19, 2022
[This is a continuing story, please check back for updates]