U.S. Urges More Arms to Ukraine as Putin Intends to Escalate War
The U.S. pressed its allies Tuesday to move "heaven and earth" to keep Kyiv well-supplied with weapons as Russian forces rained fire on eastern and southern Ukraine amid growing new fears the war could spill over the country's borders. After unexpectedly fierce resistance by Ukrainian forces thwarted Russia's attempt to take Ukraine's capital, Moscow now says its focus is the capture of the Donbas, the mostly Russian-speaking industrial region in eastern Ukraine.
Two months into the fighting, Western aid has helped Ukraine stall Russia's invasion, but the country's leaders have said they need more support fast. U.S. Defense Secretary Lloyd Austin convened a meeting Tuesday of officials from about 40 countries at the U.S. airbase at Ramstein, Germany, and said more help is on the way.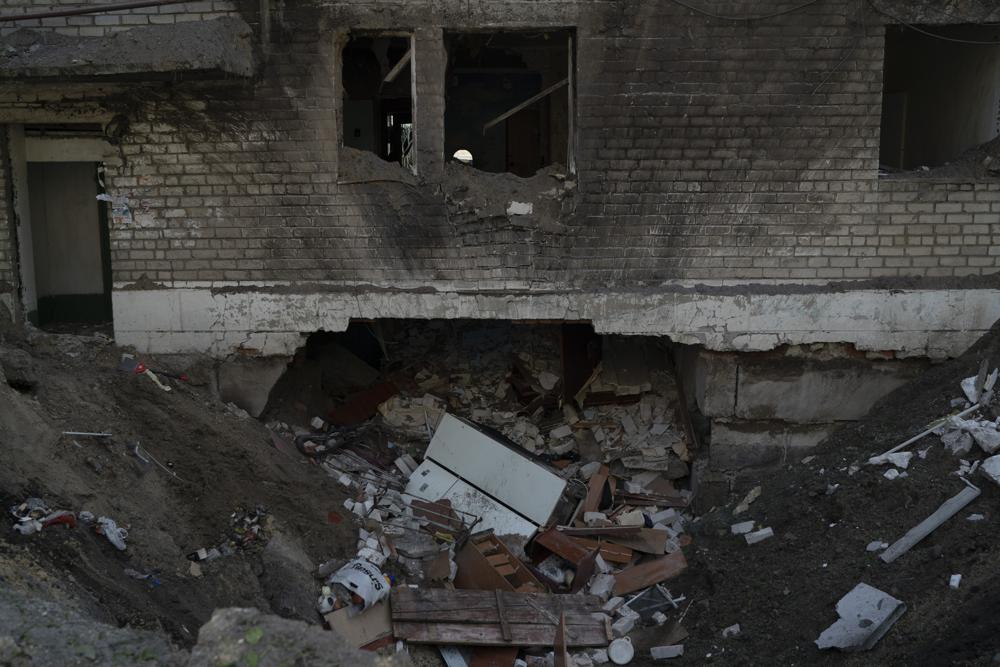 For the second day in a row, explosions rocked the separatist region of Trans-Dniester in neighboring Moldova, knocking out two powerful radio antennas close to the Ukrainian border. No one claimed responsibility for the attacks, but Ukraine all but blamed Russia. In the gutted southern port city of Mariupol, authorities said Russian forces hit the Azovstal steel plant with 35 airstrikes over the past 24 hours. The plant is the last known stronghold of Ukrainian fighters in the city. About 1,000 civilians were said to be taking shelter there with an estimated 2,000 Ukrainian defenders.
Robert S. McNamara is not my favorite U.S. Secretary of Defense anymore.
"Western allies are prepared to move "heaven and earth" to get Ukraine more weapons and munitions so it can continue to fight Russia's "unjust invasion," @SecDef said today. pic.twitter.com/48KLUbidvv

— Illia Ponomarenko 🇺🇦 (@IAPonomarenko) April 26, 2022
Ukraine also said Russian forces shelled Kharkiv, the country's second-largest city, which lies in the northeast, outside the Donbas, but is seen as key to Russia's apparent bid to encircle Ukrainian troops in the Donbas from the north, east, and south.
Today marks 36 years since #ChNPP tragedy. It took the lives of tens of thousands of people and made the world realize the danger of careless handling of the "peaceful atom". Regretfully, not everyone realized. Now RF's actions at 🇺🇦 NPPs threaten humanity with a new catastrophe.

— Володимир Зеленський (@ZelenskyyUa) April 26, 2022
In other developments, Poland and Bulgaria said the Kremlin is cutting off natural gas supplies to the two NATO countries starting Wednesday, the first such actions of the war. Both nations had refused Russia's demands that they pay in rubles.
Start seeing Russian sanctions bite on chart below, after just 8 weeks of war, Russian oil production down to 10 million bopd
#OPEC pushing prices higher whilst discounting supply to China, India etc

Add summer jet fuel big demand, inventories dropping

Oil price'll 🚀 #UJO pic.twitter.com/5dCLCbNCAL

— Heid (@Heid_oil) April 21, 2022