U.S. Attempting to 'Seize and Freeze' Assets Of Russian Oligarchs With Ties to Putin
The United States and its allies have already implemented sanctions on Russia that have crippled the nation's economy, with more targeted punishments directed at Vladimir Putin and his Foreign Minister, Sergei Lavrov. Now Russia's wealthiest are about to feel the pinch of Putin's invasion of Ukraine.
On Wednesday, U.S. Treasury Secretary Janet Yellen and Attorney General Merrick Garland announced for the first time that a multilateral task force has been created as just one of several new efforts dedicated to enforcing sanctions. The new teams will carry out their vow to "seize and freeze" the giant boats, estates, and other pricey assets of Russian elites.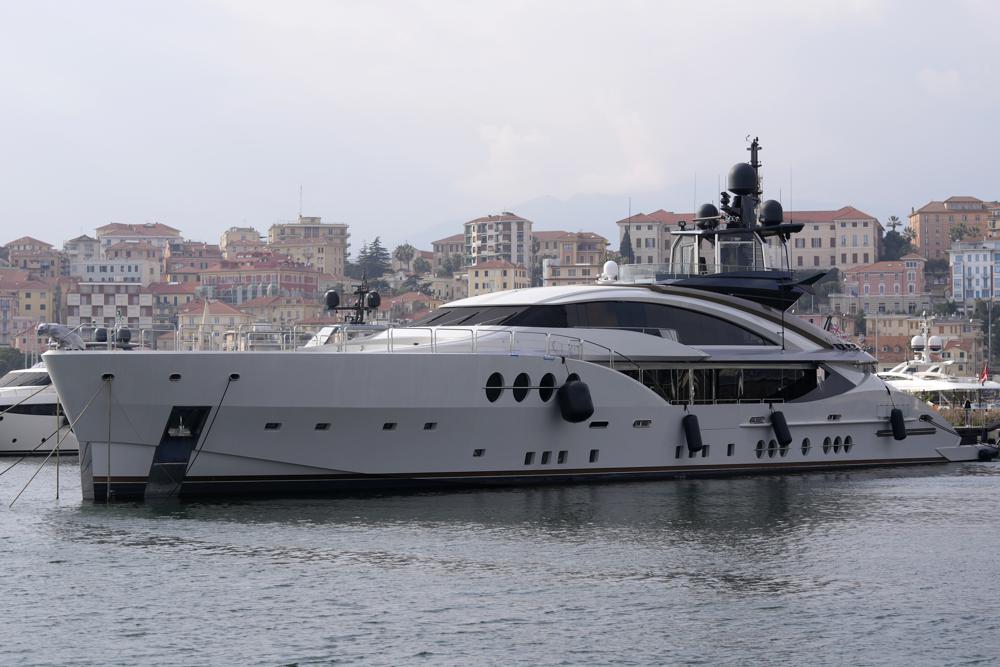 Officially titled Russian Elites, Proxies, and Oligarchs (but known as the clever acronym REPO), the task force will work with other countries to investigate and prosecute oligarchs and individuals allied with Putin. The group is currently looking into 50 individuals, with 28 names already publicly announced.
How long until "Russian oligarch yacht repo" has its own reality TV show? https://t.co/nwZ0jXM123

— LeGate 🇺🇸🇺🇦 (@williamlegate) March 15, 2022
Germany, the U.K., France, Italy, and other countries are also involved in trying to collect and share information against Russians targeted for sanctions, the White House said when it announced the formation of the task force. REPO will work in tandem with another group called KleptoCapture, which is led by the Justice Department (working with the FBI, Treasury, and other federal agencies) to enforce the economic restrictions within the U.S. imposed on Russia and its billionaires.
Today, Treasury joined @TheJusticeDept and international allies to launch the Russian Elites, Proxies, and Oligarchs (REPO) multilateral task force. https://t.co/vANKRXTaBf

— Treasury Department (@USTreasury) March 16, 2022
REPO faces several challenges, including varying laws across several different countries, which could make legal discovery difficult and potentially risk penalizing innocent people whose property may be tied up in an oligarch's seized assets. Investigations also take time, with the possibility of dragging on for months or even years.
⚡️US sets up international task force to persecute Russian oligarchs, officials.

The Russian Elites, Proxies, and Oligarchs (REPO) multilateral task force also involves Italy, Japan, the U.K., and the European Commission.

— The Kyiv Independent (@KyivIndependent) March 16, 2022
The Biden administration says the sanctions imposed already have had a galvanizing effect on the Russian economy. The country has lost access to vital imports for its military gear and more than $600 billion in assets held by its central bank, all while facing the ongoing rounds of targeted sanctions against companies and the wealthy elite who are tied to Putin.
In connection with the Russian Elites, Proxies, and Oligarchs (REPO) meeting Treasury has a list of 50 individuals who are priorities for the US

28 individuals sanctioned by the US are listed below

(but so many oligarch names are still missing…)https://t.co/DdUibrFeoB pic.twitter.com/xfP8rUoHyS

— Wendy Siegelman (@WendySiegelman) March 16, 2022
The Russian stock market has yet to reopen since the sanctions began, and Russia will likely default if it used rubles to repay dollar-denominated debt due this week. The Institute of International Finance estimates that the Russian economy will shrink by 15% this year, instead of the 3% growth that was expected pre-invasion.