TX Gov Reaches Border Crossing Deal With Mexico as First Chartered Migrant Buses Arrive in DC
Making good on a craven promise, a group of undocumented migrants arrived in the nation's capital Wednesday on a chartered bus sent by Texas Gov. Greg Abbott, part of the Republican governor's strategy to oppose the Biden administration's rescinding of Title 42, a Trump-era border policy.
Homeland Security Secretary Alejandro Mayorkas had recently announced that the administration would terminate Title 42, which the U.S. has used since the spring of 2020 to stop the spread of Covid by preventing immigrants from crossing the U.S.-Mexico border to claim asylum. Abbott, who is running for re-election in November, said last week that he had directed the Texas Division of Emergency Management to charter buses to transport the migrants to D.C. "Texas should not have to bear the burden of the Biden Administration's failure to secure our border," he said Wednesday.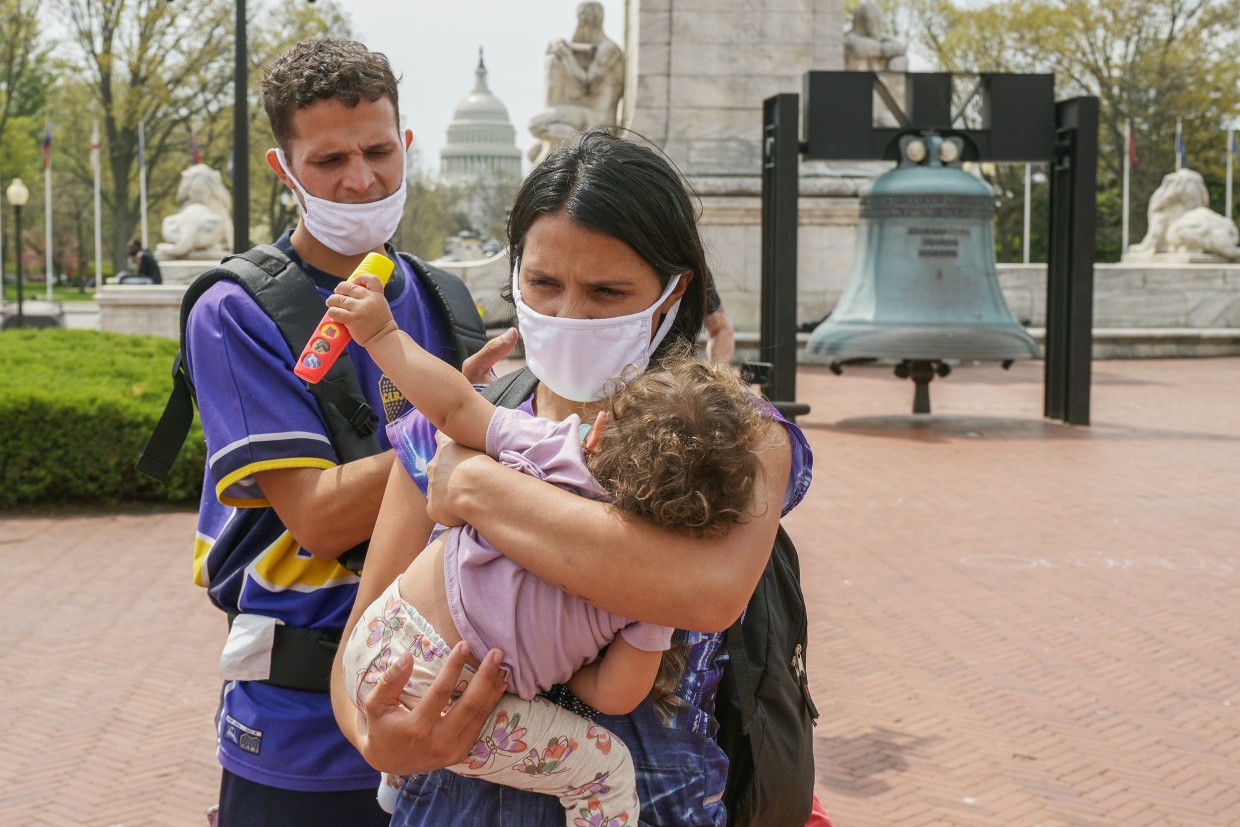 At the same time, the Republican Governor, who has a track record of cutting corners in his state, had also ordered his state's Department of Public Safety last week to conduct "enhanced safety inspections" of vehicles as they cross from Mexico into Texas in order to uncover smuggling of people and contraband. The inspections were part of a larger effort to block illegal immigration which included the busing of the migrants to Washington. Abbott's order caused waits at the border crossing of over 15 hours, disrupting the deliveries of basic goods and services.
NEW: White House press sec. Jen Psaki says Texas Gov. Greg Abbott's "unnecessary and redundant" inspections of trucks at border are "causing significant disruptions" to supply chains. https://t.co/yLTElwctJS pic.twitter.com/vA2DUiysdZ

— ABC News Politics (@ABCPolitics) April 13, 2022
But amid criticisms from the White House, Texans, and social media users, Abbott said on Wednesday that his state would "cease enhanced inspections" from the Mexican state of Nuevo Leon after a separate border security agreement with that state's governor.
On Wednesday, press secretary Jen Psaki had this to say to TX Gov. Greg Abbott sending migrants via bus to Washington, D.C.: 'It's nice the state of Texas is helping them get to their final destination' pic.twitter.com/bYYEBRLBTk

— NowThis (@nowthisnews) April 14, 2022
White House Press Secretary Jen Psaki called Abbott's efforts "a publicity stunt," adding, "His own office admits that a migrant would need to voluntarily be transported and that he can't compel them to. Because again, enforcement of our country's immigration laws lies with the federal government, not a state."
Jen Psaki says Texas Gov. Greg Abbott's "unnecessary and redundant" inspections of trucks at the border are "causing significant disruptions" to supply chains. When will Abbott grow up?

— Political Poet (@mdnij34) April 13, 2022
It's unclear how many migrants were on the bus that came Wednesday morning and where they went after arriving in D.C