Two WA Reps Who Voted For Trump's 2nd Impeachment Get Very Different Results In Primaries [VIDEO]
In Washington State's 3rd and 4th districts, the Republican incumbents who voted for Donald Trump's second impeachment have each been challenged in their primaries by Trump's MAGA candidates. But while one looks safe to keep their seat, the other is in danger of losing a Congressional spot they've held for over a decade.
Rep. Dan Newhouse (4th district) advanced Friday to the general election following days of vote counts in Washington state's primary, but fellow Republican Rep. Jaime Herrera Beutler (3rd) saw her advantage against "Ultra MAGA" candidate Joe Kent rapidly shrink to within recount territory with thousands of votes left to count.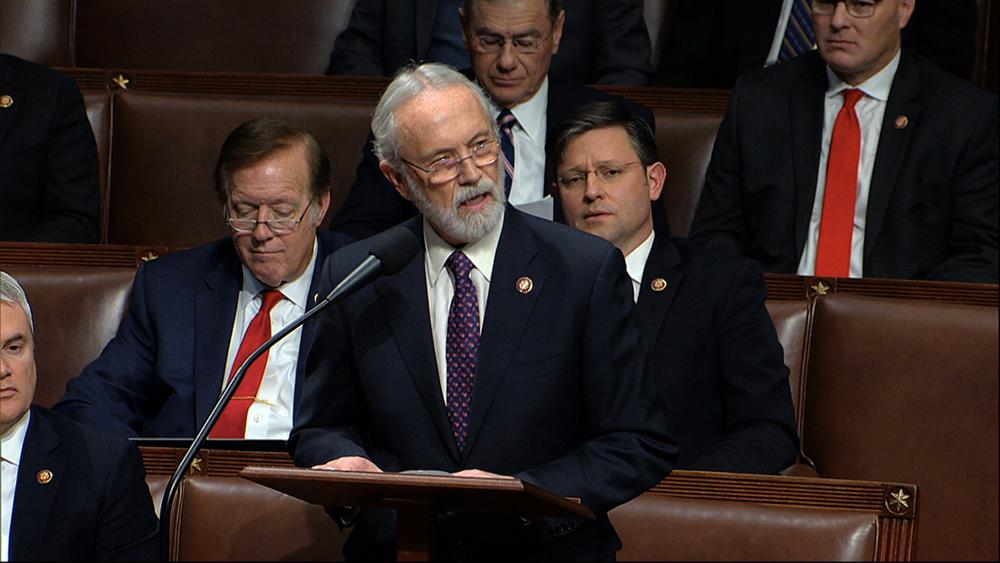 Newhouse, the four-term incumbent in the 4th Congressional District in central Washington, and Democrat Doug White were essentially tied, with each capturing about 25% of the vote on a crowded ballot. White also advanced to the fall ballot. Loren Culp, a Trump-endorsed former small-town police chief who lost the 2020 governor's race to Democrat Jay Inslee, was at about 21% and has threatened to challenge what he called "rigged" results.
Please go away.

— Tina Bobina (@bobinaM29) August 5, 2022
In the 3rd Congressional District, which has been tracking Red despite being located just across the Columbia River from liberal Portland, Oregon, Democrat Marie Glusenkamp Perez was the surprise winner, with 31% of the vote. Herrera Beutler, who had about 24% on Tuesday night, dropped to 22.6% Thursday night, 257 votes ahead of Kent, who was at 22.5%. The former Green Beret endorsed by Trump who's rumored to be a CIA operative, Kent has pushed Trump's big election lie and supports the full MAGA agenda from impeaching Joe Biden to overturning Social Security. Heidi St. John, another MAGA candidate, ran without Trump's endorsement but refused to drop out, siphoning votes from Herrera Beutler more than Kent.
Oh wow. The big WA-3 congressional race has narrowed even more:

Rep. Jaime Herrera Beutler (a Republican who voted to impeach Trump) now leads by just 257 votes over Joe Kent (a Trump-endorsed challenger). Kent was trailing by ~4,700 on election night.https://t.co/NigYqNlfjY pic.twitter.com/TavjlupGkL

— Mike Baker (@ByMikeBaker) August 6, 2022
An estimated 35,000 votes are left to count, and the three counties where votes remain to be counted, with the majority of it in the 3rd District's largest county, Clark, won't update their tallies again until late Monday afternoon. Counties have until August 16th to finish their count and for canvassing boards to certify the results, followed by certification by the secretary of state by August 19th.