Tulsa Race Massacre Reparations Lawsuit Will Proceed
An Oklahoma judge ruled on Monday that a lawsuit seeking reparations for survivors and descendants of victims of the 1921 Tulsa Race Massacre can proceed. The lawsuit was filed in March 2021 and looks to not only set the record straight on what took place between May 31 and June 1, 1921, but also create a special fund for survivors and descendants of the massacre that left at least 300 Black people dead and the once-booming neighborhood of Greenwood destroyed.
Tulsa County District Court Judge Caroline Wall's ruling brought new hope for some measure of justice over the racist rampage in which an angry white mob killed hundreds of Black residents and destroyed what had been the nation's most prosperous Black business district.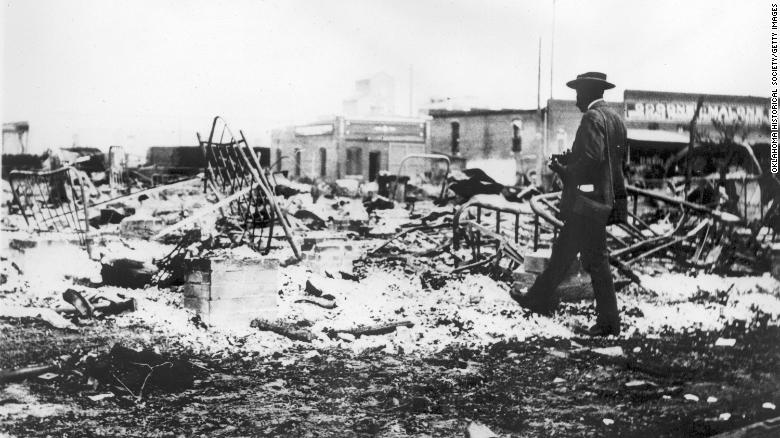 Judge Wall's decision Monday on the case, which has been 100 years in the making, means America could be held accountable for a previous injustice and could lay the groundwork for similar cases in the future.
After 100+ years, the three survivors of the 1921 Tulsa Race Massacre are hoping a judge allows their case for reparations to move forward to trial. The youngest survivor (101) told his attorney, "They're trying to wait out the three survivors. We're not going anywhere." pic.twitter.com/h0sdzNoG48

— Omar Jimenez (@OmarJimenez) May 2, 2022
The Tulsa Race Massacre, which is not commonly taught in American public schools, is said to have been sparked during a misunderstanding fueled by racial tensions and lasted for several days. A white mob laid waste to about 35 blocks, including the Greenwood District, a thriving Black hub of commerce that was home to multiple millionaires and about 300 Black-owned businesses. It is colloquially known as Black Wall Street.
The fight to make things right for descendants and survivors of the Tulsa race massacre continues. ABC News' @SteveOsunsami has the story.https://t.co/Y8r2KUC3tz pic.twitter.com/gX8WI4357k

— Good Morning America (@GMA) May 1, 2022
Within 16 hours, local police arrested thousands of Black residents, while others were robbed, beaten, and killed. Historic photos show entire blocks gutted by flame and Black people lying in the street.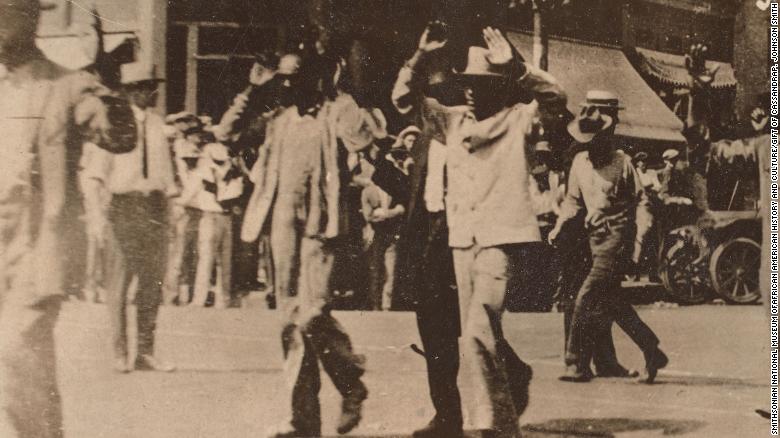 After the riots ended, insurance companies denied Black residents claims for what today would be tens of millions of dollars in property damage, including the destruction of two Black hospitals and 1,256 residences, according to the Greenwood Cultural Center.
100 years ago, the thriving Black community of Greenwood in Tulsa, Oklahoma was ruthlessly attacked by a white supremacist mob—as many as 300 Black Americans were killed and 10,000 were left homeless. Today, I'm visiting the Greenwood Cultural Center and meeting with survivors.

— President Biden (@POTUS) June 1, 2021
Lawyers for the seven plaintiffs–three of whom are survivors who range in age from 100 to 107–hope to resolve the lawsuit quickly enough for them to see the fruits of their labor come to pass. Civil rights attorney Damario Solomon-Simmons, who filed the lawsuit in 2020 under the state's public nuisance law, pressed the judge to move quickly. "We believe this is the last opportunity for these survivors to have their day in court," Solomon-Simmons said, citing their ages. "We want to ask (the judge) to move forward and move forward as soon as possible."
Join us at the Greenwood Cultural Center at noon for a press conference as the Justice for Greenwood Foundation prepares for its historic May 2nd Court hearing. pic.twitter.com/78oBMQPOmT

— The Black Wall Street Times (@TheBWSTimes) April 28, 2022