Trumps Will Sit For Questioning Next Month in NY AG's Civil Investigation
Donald Trump, Ivanka Trump, and Donald Trump Jr. have all agreed to answer questions under oath next month in the New York Attorney General's civil investigation into Trump's business practices. Eric Trump gave a deposition in 2020 but declined to answer some questions, invoking the Fifth Amendment over 500 times.
The new agreement comes after a series of setbacks for Donald Trump's efforts to block James' 3-year-long investigation, which he has repeatedly decried as part of a politically motivated "witch hunt" against him. A federal judge dismissed a lawsuit late last month that Trump had filed to seek a court order stopping James from investigating him.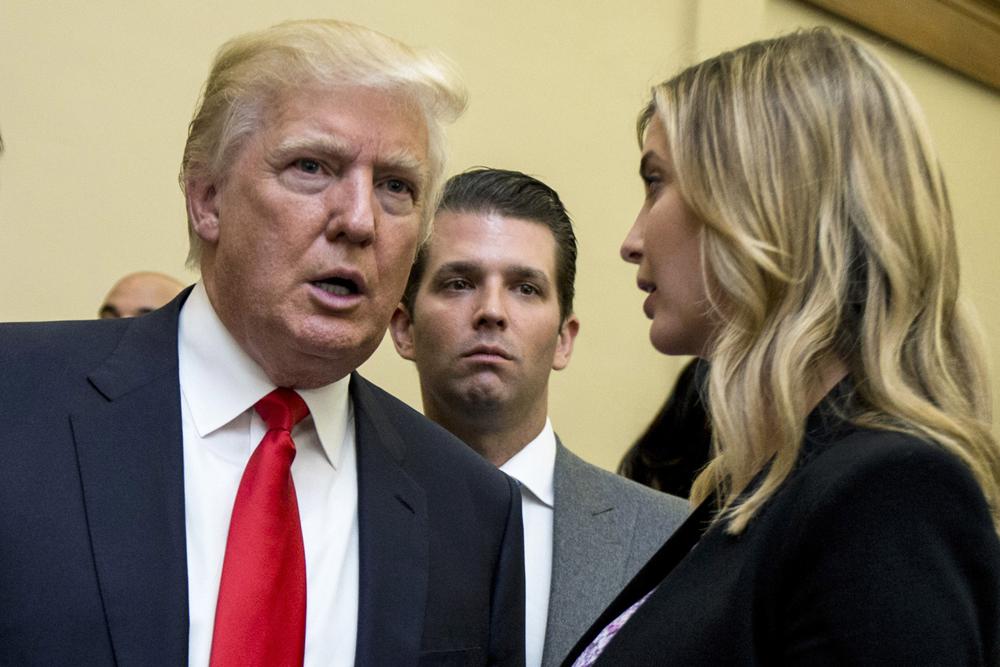 Attorney General James has said her office's investigation has uncovered evidence that Trump's company exaggerated the value of assets such as skyscrapers, golf courses, and even his Manhattan penthouse to get loans, insurance, and tax breaks for land donations. A lawyer for her office told a judge last month that evidence could support legal action against Trump, his company, or both, though the attorney said no decision had been made.
BREAKING: Donald Trump, Donald Trump, Jr., & Ivanka Trump will testify under oath on 7/15 as part of the ongoing investigation into the Trump Organization. Separately, Jared Kushner has until 6/16 to a respond to House Committee inquiry into his dealings with Saudis Arabia

— Ali Velshi (@AliVelshi) June 8, 2022
James' office started investigating Trump in 2019, after his former personal lawyer Michael Cohen told Congress that Trump had a history of misrepresenting the value of assets to gain favorable loan terms and tax benefits.
Former President Donald Trump and his two oldest adult children are set to testify starting July 15 in New York Attorney General Letitia James' probe into allegations of financial fraud at the Trump Organization. pic.twitter.com/cBZKqAEueb

— Forbes (@Forbes) June 8, 2022
Unless their lawyers persuade the state's highest court to step in, the Trumps will give sworn out-of-court depositions beginning on July 15th, according to an agreement signed by a Manhattan judge on Wednesday. The Trumps can still appeal to New York's top court, called the Court of Appeals, to try to overturn the decision that requires their depositions.