Trump's Borrowed Plane Made an Emergency Landing After Weekend Speech to GOP Donors Lauding Putin
Perhaps karma was their co-pilot.
Following a speech Saturday night at a Republican National Committee-hosted donor retreat in New Orleans–where he suggested the solution to end Putin's invasion of Ukraine was to "put Chinese flags on US planes" to "bomb the shit" out of Russia–Donald Trump's plane made an emergency landing.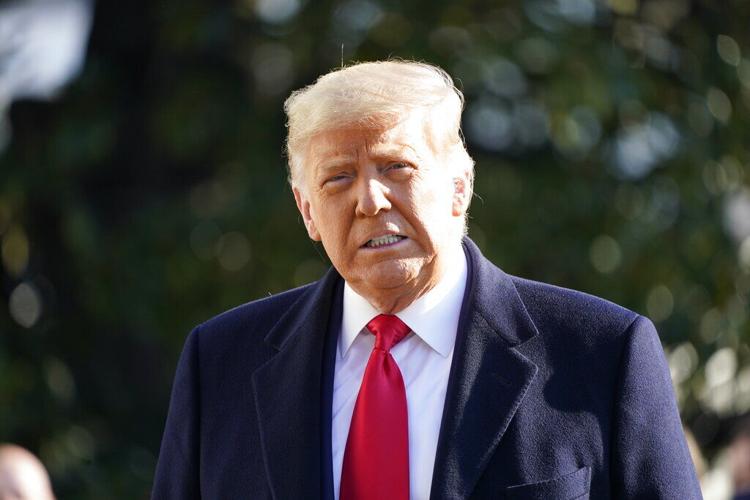 As first reported by Politico, the plane, which belonged to a donor who loaned it to Trump for the evening, was in the air for between 20 and 30 minutes before one of the engines failed and the pilot of the private plane decided to turn around and return to the New Orleans airport, one of the sources said. Trump was traveling with advisers, a Secret Service detail, and support staff en route to Palm Beach, Florida, where Trump resides at his Mar-a-Lago estate.
BREAKING: Photo is released of a mechanic performing pre-flight inspection on the plane carrying Donald Trump that made an emergency landing after one of the engines failed. pic.twitter.com/ru7jFAZAWe

— Paul Lee Teeks (@PaulLeeTeeks) March 9, 2022
Trump, who also used the speech to call Democratic Rep. Adam Schiff of California a "watermelon head;" and attorney George Conway (the husband of former Trump spokesperson Kellyanne Conway), a "son of a bitch," spoke just one night after former Vice President Mike Pence told the same gathering that there was "no room in the GOP for Putin apologists."
BREAKING: Trump will hold a rally in honor of him surviving a plane crash where he saved at least three people. It'll cost $200 to attend.

— Kevin ☕️🎶 (@KevinSixx13) March 9, 2022
Audio of the plane's communications between the pilot and the air traffic control tower revealed that the landing was described as "emergency in nature," according to the source, who had been briefed on the recording. However, another person familiar with the recording disputed that the word "emergency" was used.
Instead of thinking that one of the engines on the plane carrying Trump failed, I like to think that it succeeded in refusing to fly with him.

— KD 📚🌎🌊🇺🇸🌻 (@kdnerak33) March 9, 2022
After the emergency landing, Trump's team secured another donor's private plane and ultimately made it to Mar-a-Lago at about 3 a.m. There was no reason given as to why Trump had to rely on donors for his transportation.
A plane carrying Trump had engine failure on Saturday over the Redneck Riviera and had to make an emergency landing. And this is just one of the saddest things I've read today🤣

— Y'all hurry up🏳️‍⚧️🏳️‍🌈🇺🇸 (@catfishyak) March 9, 2022