Trump Moved Navy Ship Away From Seattle To Spite Inslee
ABC News chief White House Correspondent Jon Karl has published a new book, Front Row at the Trump Show, with new reporting on Donald Trump's decision in March 2020 to redirect the Navy hospital, Mercy, away from Seattle, where it had been deployed to help the region's hospitals overwhelmed by COVID-19 patients. It seems Trump wanted to get back at Washington State Governor Jay Inslee, whom he dubbed a "showboater" and "a real jerk," and wanted to reward California Governor Gavin Newsom for complimenting his response to the coronavirus pandemic.
Inslee had been an early critic of the Trump administration's response to the novel coronavirus outbreak in February 2020, and any perceived slight, even on Twitter, had real-life consequences.
And so Trump played favorites in the moment, deciding that he would send Mercy to California instead of Washington. "Don't you think we should send it to California?" Trump told advisers, according to Karl. "Gavin has been saying such nice things about me." The Mercy arrived in Los Angeles in late March to help alleviate southern California hospitals and returned to San Diego in May, after treating 77 non-coronavirus patients.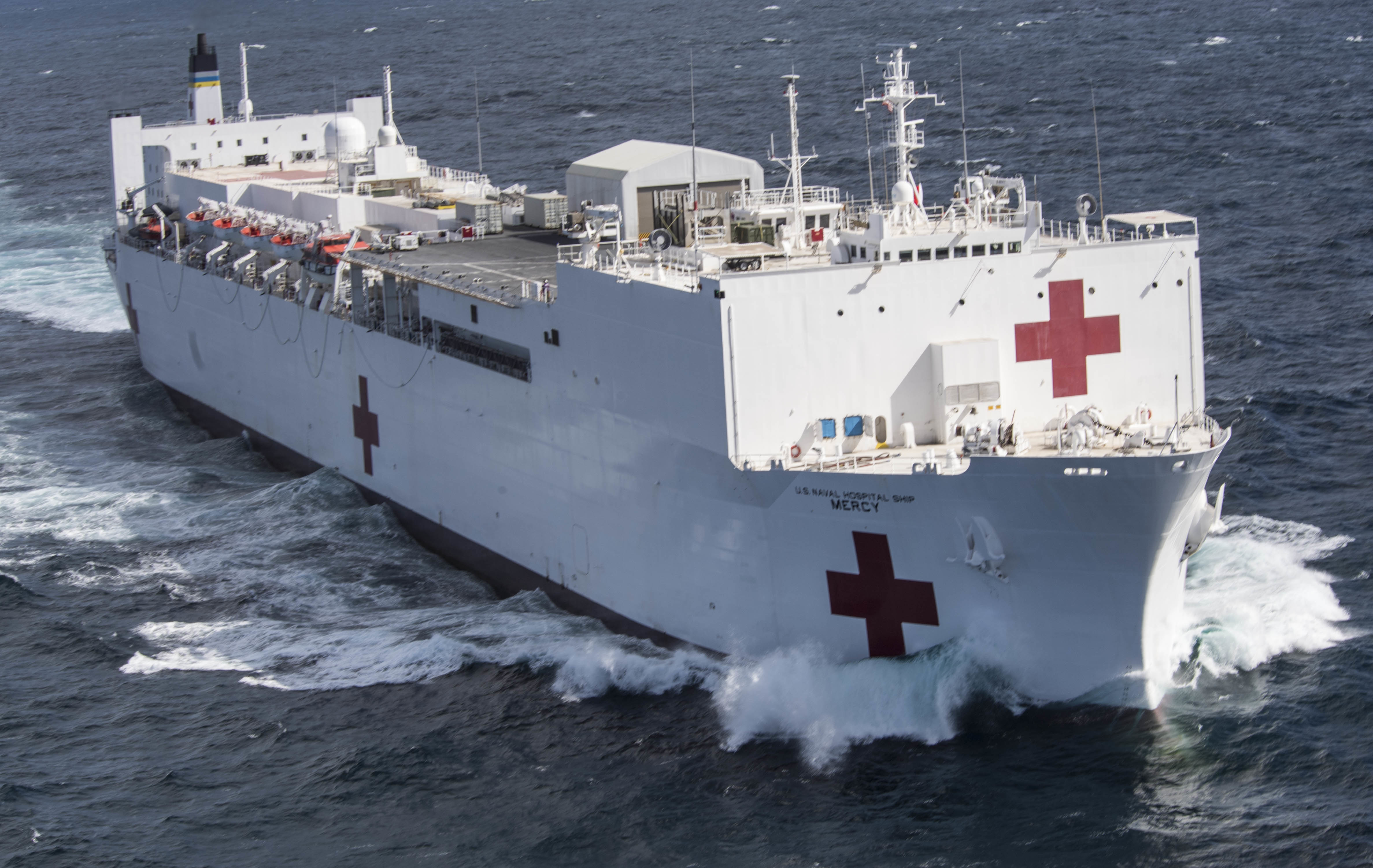 "Lives were at risk. Politics at play. He didn't care," said Olivia Troye, a former aid to Mike Pence. Troye added that the hospital ship "was being used as a political pawn."
"Molly! Get Gavin on the phone!"

As I describe in the new paperback edition of "Front Row at the Trump Show" Trump gets Gavin Newsom on speakerphone and asks him if he should send the ship to Los Angeles, saying, "You've been saying the nicest things about me." https://t.co/nM8MtTJ63E

— Jonathan Karl (@jonkarl) March 16, 2021
Trump's personal policy toward governors during the COVID-19 pandemic was no secret. He wanted to work with them, he said, as long as they showed him some appreciation. "It's a two-way street, they have to treat us well also," he said during a Fox News interview in March 2020.