Trump Establishes "Office of the Former President"
On the same day the lone article for his historic second impeachment was delivered to the Senate, Donald Trump tried to steal the spotlight away from a negative story about him by making an announcement of his own. Trump has now established the "Office of the Former President," which is run by former White House aides and will be responsible for managing Trump's "correspondence, public statements, appearances, and official activities" from Palm Beach, Florida.
The title of the office could fuel speculation that Trump may not run for president again in 2024, something he and his advisers have not definitively weighed in on. He has been publicly silent since being banned from Twitter and suspended from other major social media platforms in the wake of the Capitol riot on Jan. 6. And since leaving the White House last week for his Mar-a-Lago estate in Palm Beach, he's only been glimpsed on the golf course.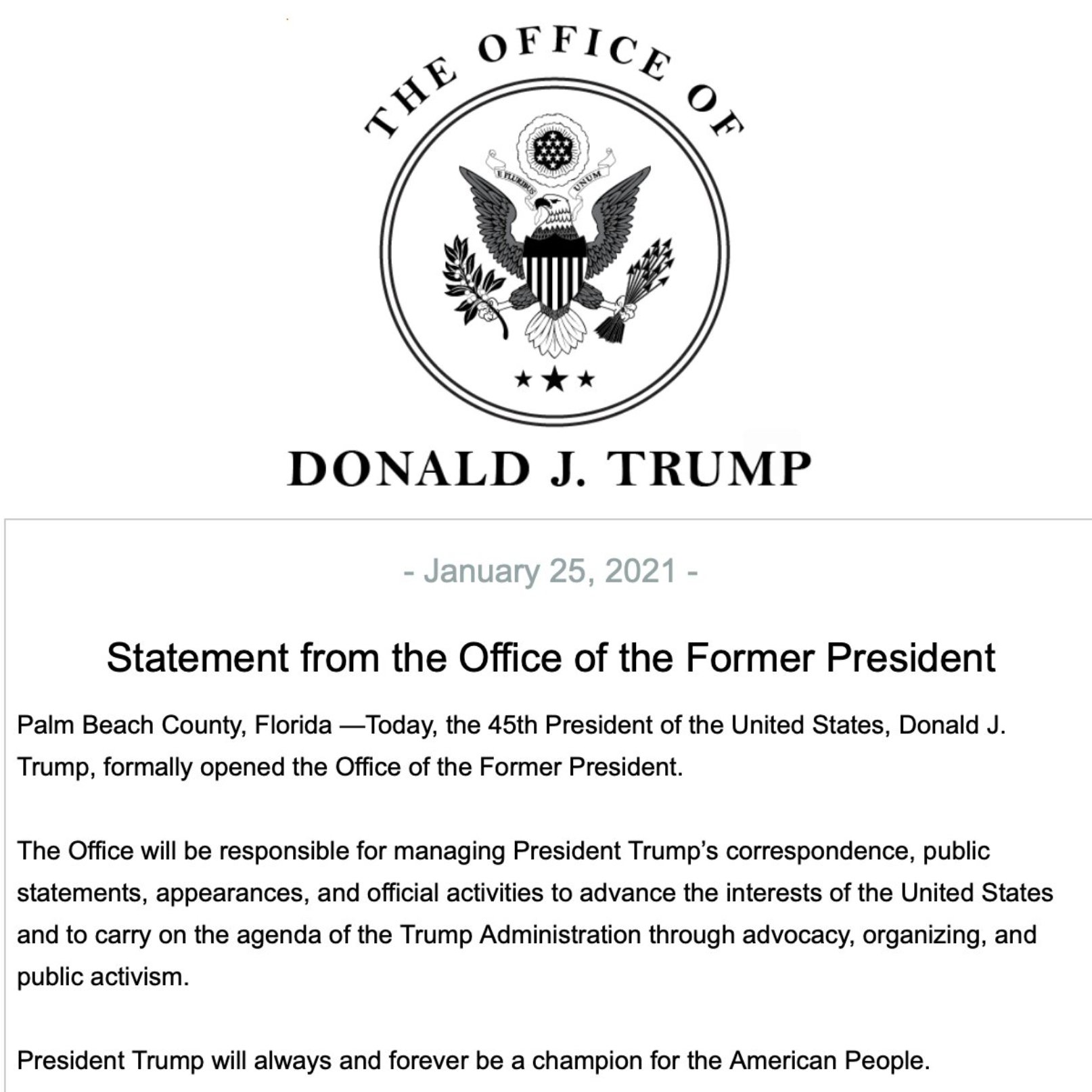 The statement says the office will manage his correspondence, appearances, and other "official activities to advance the interests of the United States" and "carry on the agenda" of his administration through "advocacy, organizing, and public activism."
It concludes by saying Trump "will always and forever be a champion for the American people."
Allies have said Trump is eyeing supporting primary challenges against Republicans who he feels wronged him following his election defeat, such as Georgia Governor Brian Kemp and House Republican Conference Chairwoman Liz Cheney, who was one of 10 Republicans to vote to impeach him earlier this month.
Trump is said to be readying an impeachment defense team for next month's Senate trial, though he has not commented on it publicly.