Trump Brags He's Already Auditioning Potential 2024 Running Mates: 'They're All Begging Me'
The Loyalty Test has begun at Mar-A-Lago.
Republicans are making the pilgrimage to Palm Beach to seek the tiny hand of the presumed nominee, even though he's probably going to be a little busy fighting off at least three different concurrent prosecutions against him. But the smokescreen needs to keep smoking as long as the grift mill is grinding, and so everyone is trying to stay in Dear Leader's favor. I like to imagine them all working extra hard to not just throw themselves on the ground and beg him to burn whatever kompromat he has on them from that whole RNC/DNC server hack thing, because that's why they're still acting this way. Trump is like that kid from the Twilight Zone who could "wish" people away whenever they wronged him, but instead of sending them into a cornfield, Trump just unleashes his MAGA minions to do it for him (just ask Mike Pence how that operation goes).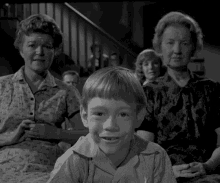 Monday brought news that at least a dozen Trump advisers and close associates told Politico the twice-impeached one-term loser of the popular vote is prioritizing unquestioned personal loyalty and the willingness to embrace the Big Lie about the 2020 election, although he's allegedly giving some consideration to "balancing the ticket with a woman or candidate of color". Optics are one thing Trump actually cares about, so this narrative might stick around for a bit before he probably chooses an equally awful white guy.
Trump already looking for a 2024 running mate with "unquestioned loyalty" who will "embrace" the Big Lie.

Anonymous source says Sen. Tim Scott recently visited Mar-a-Lago and was "appropriately deferential."https://t.co/0Zb6J0M7TY pic.twitter.com/q4iZCPRsnA

— Christian Vanderbrouk (@UrbanAchievr) November 29, 2021
Trump has allegedly met with a selection of potential running mates including Sen. Tim Scott of South Carolina, who was "appropriately deferential," which seems inappropriately worded to me in a society so divided by racial issues. Trump's also doing that thing he does where he dangles a carrot to keep someone in their place, mentioning Florida Governor and fellow COVID bumbler Ron DeSantis as another pick, but he'll never actually give them that carrot. See also: Ted Cruz and Chris Christie, among others. And while Trump bragged that his visitors are "begging" him to choose them like Meredith begged McDreamy, it's more like he has very few real choices.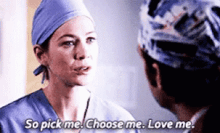 If he's not talking about how great he is, literally no one else is. So that's the narrative everyone has to push. If he's leaning on loyalty, that pool is actually fairly small. Any perceived slight gets you kicked out of the Trump orbit–just ask Nikki Haley and South Dakota Gov. Kristi Noem, both of whom seem to have fallen out of favor with the former guy and his inner circle.
Yes, the best thing. But if it were ever going to happen, it would have already happened. He's interviewing running mates for 2024. Apparently, Trump will never face any consequences for his corruption. This 👇 should have been the end of him. pic.twitter.com/K76OSKM8WX

— Eugene Eugenius 🌊 (@CrockerBoy) November 29, 2021
It's more like his advisers are pushing people who will possibly balance out the other side of the ticket to make it seem less criminal. They're suggesting people like Mike Pompeo or former acting national security director Ric Grenell, who has no dreams of running for President, so King Baby could keep him in his place.
Barron Trump and Kyle Rittenhouse will be running mates in the 2040 election.

— bato (@OffDaHamms) November 29, 2021
Besides, I thought JFK Jr was coming back to run with him.