Top Biden Aide Says Russian Invasion of Ukraine Could Come 'Any Day' [VIDEO]
White House National Security Adviser Jake Sullivan said Sunday that Russia could invade Ukraine "any day," launching a conflict that would come at an "enormous human cost."
The senior adviser to President Joe Biden offered another stark warning the day after U.S. officials confirmed that Russia has assembled at least 70% of the military firepower it likely intends to have in place by mid-month to give President Vladimir Putin the option of launching a full-scale invasion of Ukraine.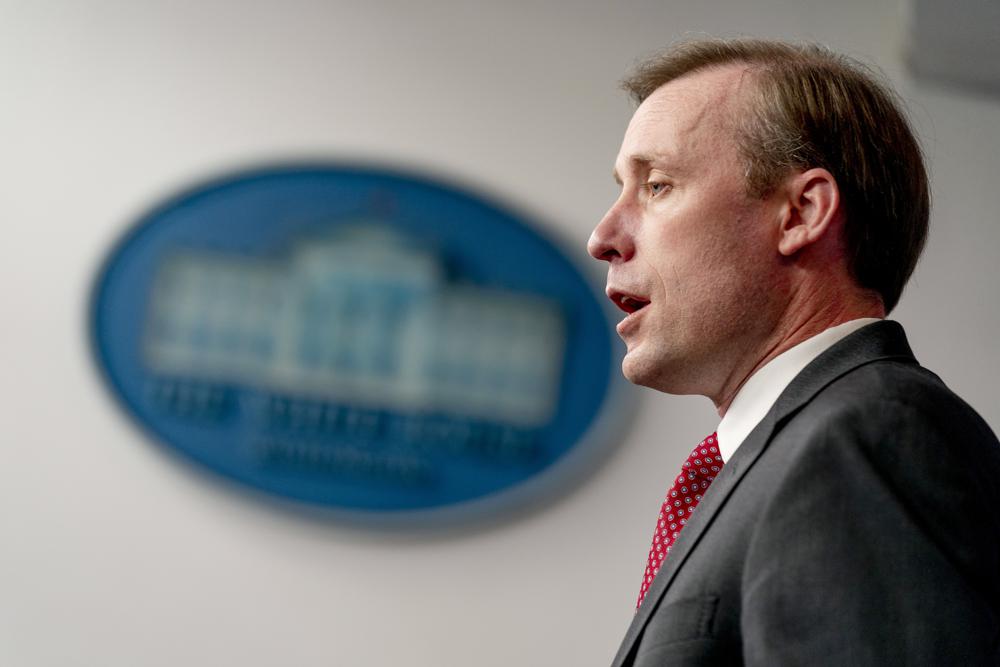 Sullivan did not directly address reports that the White House has briefed lawmakers that a full Russian invasion could lead to the quick capture of Kyiv and potentially result in as many as 50,000 casualties. "If war breaks out, it will come at an enormous human cost to Ukraine, but we believe that based on our preparations and our response, it will come at a strategic cost to Russia as well," Sullivan said.
The U.S. is "ready to respond in a united, swift and severe way with our allies and partners" if Russian leader Vladimir Putin moves forward with military invasion of Ukraine, White House national security adviser Jake Sullivan tells @MarthaRaddatz. https://t.co/wgYcFHlU2E pic.twitter.com/0xdsrLVZcE

— This Week (@ThisWeekABC) February 6, 2022
U.S. officials have pointed out a series of indicators suggesting that Putin intends to start an invasion in the coming weeks, although the size and scale are unclear. They stressed that a diplomatic solution appears to remain possible, a sentiment echoed by Ukraine's President, Volodmyr Zelensky.
#BREAKING
WH issues readout of #Biden's conversation today with #France's president, Emmanuel #Macron, re: #Russia and #Ukraine.#Putin #Zelensky pic.twitter.com/Mr4UshGdY0

— Devon Heinen (@DevonHeinen) February 6, 2022
Sullivan said that the Biden administration initially held on to hope that the Russians would move to de-escalate the situation through diplomacy, but despite the President having several conversations with Putin, no real progress has been made.
VIDEO: 🇺🇦 'We only think about peace,' says Ukraine President #Zelensky

At a joint press conference with Dutch PM Mark Rutte, Zelensky says Kyiv is focused only on "peace" but insists his country has the right to defend itself amid fears of a potential Russian invasion pic.twitter.com/aFhJFRaEDw

— AFP News Agency (@AFP) February 2, 2022
President Biden's ambassador to the United Nations, Linda Thomas-Greenfield, said the administration was still seeking a diplomatic solution, but "at the same time, we know that the Russians continue to prepare, and we will be working to address the security issues."
If Russia invades Ukraine, it will be Putin's fault not Biden's fault.

— Michael McFaul (@McFaul) February 6, 2022
Sullivan made the rounds of Sunday news talk shows. Watch his full appearance with Chuck Todd on Meet the Press, below.