The Room Where It Happened: Yellen Makes History As First Female Treasury Secretary
[video src="https://twitter.com/ProfMMurray/status/1353847421172736003"]
The Biden Administration continues to fulfill its campaign promises by appointing more women to public-facing roles on the White House Staff and within the Cabinet while making history at the same time. Tuesday saw President Joe Biden's appointee for Secretary of the Treasury, Janet Yellen, being sworn in by his historic Vice President, Kamala Harris, making Yellen the 78th Treasury Secretary and the first woman to hold the job in the department's 232-year history.
Yellen, a former chair of the Federal Reserve, was approved by the Senate on Monday after an 84-15 vote, becoming the third member of Biden's Cabinet to win confirmation. The 15 votes against her all came from Republicans.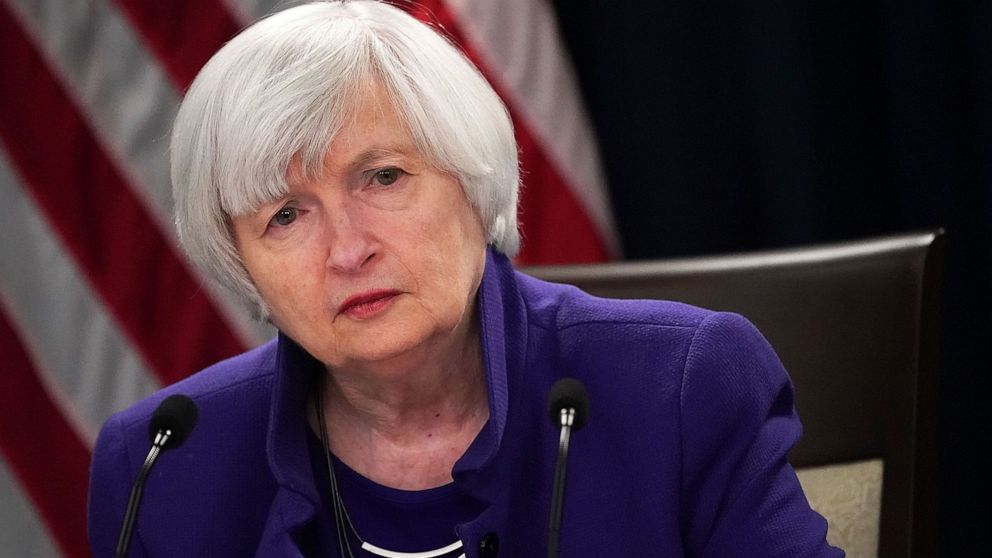 Before the approval by the full Senate, Yellen had received unanimous backing from the Senate Finance Committee. Republicans on the panel said they had a number of policy disagreements with Yellen and the Biden administration in such areas as raising taxes on corporations and the wealthy, but believed it was important to allow Biden to assemble his economic team quickly.
Senator Ron Wyden of Oregon urged his colleagues prior to the vote to approve what amounted to a fifth confirmation for Yellen to a government leadership role.
"Tonight, the Senate can deliver an especially important economic judgment: Confirm Janet Yellen a fifth time and know that she will work with every single one of us to get our workers, our small businesses and all Americans from sea to shining sea back on solid economic footing," he said.
JUST IN: Janet Yellen sworn in as secretary of Treasury by VP Harris, becoming the first woman to hold the position. pic.twitter.com/C1EeCs94ig

— NBC News (@NBCNews) January 26, 2021
Secretary Yellen is expected to play a key role in gaining congressional approval of Biden's $1.9 trillion coronavirus relief package, which is running into stiff opposition from Republicans who believe the price tag is too high.